Thank you for hosting me today! Are you ready to consider two of my favorite romance topics?
Are we embarrassed to admit we read romance? And…
What is the difference between pornography and romance erotica?
When I first started prowling the romance aisles, I did it surreptitiously. I felt self-conscious and lame. Yet once I discovered the early paranormal romance writers- such as Laurel Hamilton, Maggie Shane, Emma Holly and others, nothing could keep me away. I didn't bother with libraries; I wanted to own these books. They were not only fantasy/science fiction inspired romance, but hot. Hot, hot, hot. Graphic sex, lovingly and daringly depicted in long passages of delicious description. Increasingly excited, ahem, I tracked down the hottest ones I could find, quickly found my favorites, and devoured their backlists.
I felt such a freedom in the bold, romantic writing of these authors that I decided to try it myself! And then I stepped fully out of the closet. Romance reader junkie. Paranormal romance reader lover and writer. Now author. And proud.
What about the persistent judgment of erotica which continues to circulate within the genre and the public? It's true that this has lessened over time, yet the questioning lingers. What is the difference between pornography and romance erotica?
Simple. Is the romance the main core of the storyline? Pornography is sex for sex's sake. The main objective being all about sexual arousal with little or no story line needed. In contrast, an erotically told romance adds sexual chemistry as a way to deepen the romance. Clever weaving of sexual tension can add a wonderful dimension, increasing the reader's enjoyment. A well-told story sends the reader on a satisfying, often transformative emotional journey.
And isn't that truly why we read romance? The journey's the thing.
***
Leave a comment about your own romance-reading journey and be entered in a random drawing to win a free copy of whichever book you wish from the "Daughters of Draca" trilogy.
About the Author: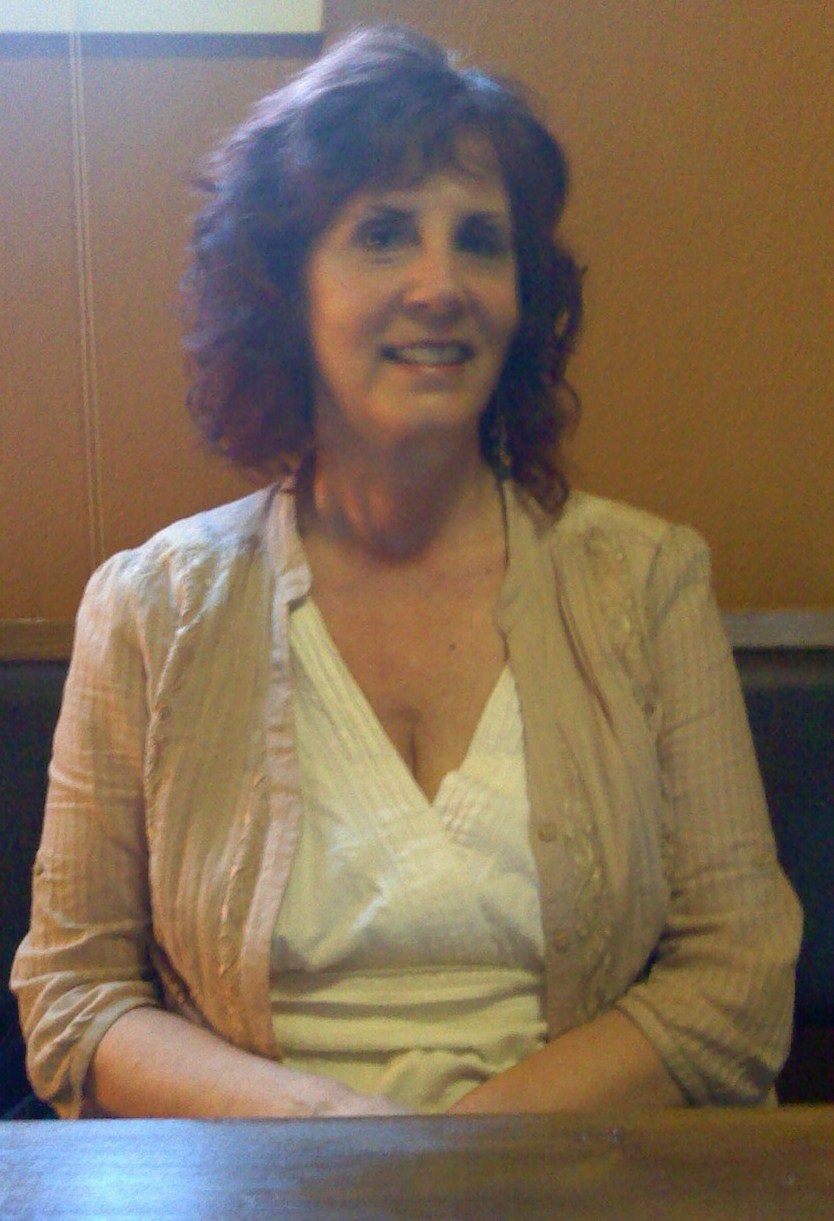 Romance and science fiction fantasy took an early hold of the fertile imagination of Louisa, when she read Little Women and the Narnia series at age nine. She's convinced that the paranormal romance genre evolved purely for her benefit. After all, it's what's been in her heart all these years. She resides in Portland, Oregon, where in a strangely perfect combination of rainy winters and urban skyline, her writing inspiration abounds.
Welcome to the sexy world that's been evolving in her fevered brain…she'd love you to join her in some over-the-top erotic adventures with the Draca; dragon shape-shifters of a very different kind.
"Louisa Kelly writes with an earthy sensuality that takes my breath away. She is absolutely fearless. You don't read her stories, you inhabit them…"
— Cathryn Cade, author of Tyger Tyger Burning Bright.
She loves to hear from readers, and encourages you to sign up for her newsletter through her website. You can also view and share the latest newsletter at: http://mad.ly/8ce214
Author Website: http://www.louisakelley.com/
Author Blog/s: http://louisakelley.com/xblogx/
Facebook: https://www.facebook.com/LouisaKelley.Author
Louisa Kelley is a member of the Romance Writers of America and Rose City Romance Writers
Lusty tales of the Draca continue with Nareen, dragon shape-shifter and Queen of the ancient clan of Draca. Nareen is exhausted. She's seen the Draca through a year of unprecedented change and redemption. She's cast the major spells that brought sex and lust in the clan roaring back to life. She's initiated contact with the human world for the first time in hundreds of years.

She needs a vacation.

And more than that, she's deeply lonely. Forbidden by the Gods to mate for life until she completes the tasks they have given her, she longs for her share of the lust and love whirling among her kin. What's a shape-shifting Queen to do?

She communes with the sacred through an erotic dreaming ceremony involving the psychotropic tea, etrian. The answers she receives ignite her — body, mind and soul.

Her dream carries powerful images of a massive, black-winged Draca. Her mate. At long last. However, he lives in the human world. Hidden. Captured and bound by a spell of dark punishment and secrecy.

She must find him. Claim him. Bring him back to the sanctuary. As fast as possible, because Lydia, human daughter of Draca, is due to give birth to the first Draca/human child born in hundreds of years and Nareen's special powers may be needed more than ever.

Yet, nothing ever goes as planned for the sexy Draca when the mischievous machinations of the Gods are involved… Off-the-charts sex magic, anyone?
Enjoy this excerpt:
She raced for him, nearly colliding with his massive, winged form. They soared in wide, joyful loops, ebony- and golden-scaled dragons synchronized in beat and rhythm as they dived through cool misty clusters of gray rain clouds. Higher he led them, showing off his skills, flipping in rolls with wings tucked tight, then swooping lower over the tops of the conifers and cypress trees. She followed his dizzying dives to the cold lake, where they took turns dragging wing tips over the water in billowy rushes. Later they feasted on fish and drank their fill. Reality was alight with brilliant sensation. All her senses sang and rejoiced. Fish and water had never tasted so succulent and fresh.
His control was total, his mastery of flight breathtaking. He gave chase in a mock battle. Delighted, Nareen beat out at top speed, daring him to catch her. The sounds of their wings drafting, so strong and fast, filled her consciousness until nothing else existed. They left trails of gray smoke circling in lacy whirls behind them. The bronze tips of his scales caught slivers of sunlight and flashed in blinding arcs as he flew. The sky and the earth belonged to them; they ruled, for an endless moment in time, all of land and sea.
An audible whoosh told her that he hovered above, his black wings shadowing the sun. A rumble of thunder sounded in the distance, signal of a coming summer storm. The air crackled with electrical energy, a perfect reflection of the wild magic blowing through their bodies and hearts.
Her sister self screamed in excitement; he'd assumed the mating pose. His wings snapped out, fully opened, and she hovered, waiting for him to make his descent toward her backside. Then she felt the hot breath of his muzzle and then a sharp, piercing bite to the hidden place on her neck.
The age-old compulsion took over as she flattened, slowed, and allowed him as low over her body as he dared. His teeth buried in her scales signaled her instincts to open, and she roared out her pleasure-pain. In order to mate, she had to let him dominate her utterly, without fear or hesitation. Even so, Nareen bucked his entry, both an invitation and a challenge. Deep lust poured through her unlike anything she'd ever known.
Tarlach's brother cried for her sister self, and she answered in frenzied calls of pure mating desire. Tarlach pushed his massive shaft so deep Nareen swooned below the clouds. Surely the gods moved through their bodies, adding heaven's blessings to the ancient Dracan rhythm of love. Her golden wings shook and trembled in the force of magics streaming over their joined bodies. A spell—one they had no control over—spun tight and bound them with joy.
The rain pelted down and poured off their heated, heaving scales.