I'm sitting in a hotel room in Philippi, West Virginia, gazing at a truck-filled parking lot and watching the way the hill across the highway curves against the pale, spring sky. I grew up in this town; it's where I went to high school and college, where I got my first kiss, where I smoked my first cigarette and where I fell in love with the rugged life in the mountains. I carry it with me always and am very excited about writing my next novel with this place in mind.
Though much is the same as when I left thirty-five years ago, much has changed. The junior high I attended is long longer in existence; in its place is a pharmacy. My old high school has doubled, maybe even tripled in size and the college is larger, too. Now it has a football stadium. Back when I was a student, the sport was soccer.
The old covered bridge is still there, having made it through floods and fires. Dating back to the Civil War, this bridge crosses the Tygart River. I used to love to walk across on the covered walkway for pedestrians and look down stream to where the water curved in a backwards "C" and wonder where the water travelled, where it would take me if I could follow it.
I'm here to give a reading and teach a couple of classes for creative writing students. And I'm here for research for yet another novel I have in mind set in West Virginia. But I'm also here to recapture the way I felt as a young girl—like the world was mine for the taking, like everything was possible and life beckoned to me with the seductive call of a siren. And I believed in all the hopeful things I suppose lots of young girls believe in—love, adventure, the chance to make the world more just, more fair, more like a place we'd all like to live.
But I fear those feelings are gone forever. I've seen too much, know too much to be that happy, young girl hiking in the hills. My old heart has many wounds, like most adults, I imagine. But on days like today, I long for the young girl I was, that cock-eyed optimist who believed, who cared about everything, who used to sing and dance in the yard when she thought no one was looking, the one who knew somehow everything was going to be all right. I do miss that girl but she's not here in Philippi and she'd not at the beach where I live permanently. Maybe she'll peek through in my writing one of these days.
About the Author: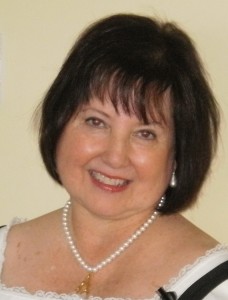 I've been writing or dreaming of writing for most of my life. When I was a kid, I'd gather all the younger cousins around when we were visiting our grandparents and tell them scary stories. While in college, I discovered again my love of stories and began to write them myself. Flash forward 15 years, one divorce, one remarriage and three kids later and you'll find me quitting my teaching job to write full-time. It was that or go crazy. That was in 1990. I started writing articles, book and theater reviews for money and slowly learned how to write a short story. A few were published in literary magazines. I kept going. In 2007, seventeen years after I started writing seriously, my first book was published, AT HOME IN THE LAND OF OZ: Autism, My Sister and Me. Then, my short story collection was published, WHAT YOU LONG FOR. Finally, in 2012, my first novel came out, AT THE MERCY OF THE QUEEN. And now, my second novel, QUEEN ELIZABETH'S DAUGHTER, has just been released. It's been a long, hard journey but I'm glad I took it.
Website ~ Facebook
>From Anne Barnhill, the author of At the Mercy of the Queen, comes the gripping tale of Mary Shelton, Elizabeth I's young cousin and ward, set against the glittering backdrop of the Elizabethan court.

Mistress Mary Shelton is Queen Elizabeth's favorite ward, enjoying every privilege the position affords. The queen loves Mary like a daughter, and, like any good mother, she wants her to make a powerful match. The most likely prospect: Edward de Vere, Earl of Oxford. But while Oxford seems to be everything the queen admires: clever, polished and wealthy, Mary knows him to be lecherous, cruel, and full of treachery. No matter how hard the queen tries to push her into his arms, Mary refuses.

Instead, Mary falls in love with a man who is completely unsuitable. Sir John Skydemore is a minor knight with little money, a widower with five children. Worst of all, he's a Catholic at a time when Catholic plots against Elizabeth are rampant. The queen forbids Mary to wed the man she loves. When the young woman, who is the queen's own flesh and blood, defies her, the couple finds their very lives in danger as Elizabeth's wrath knows no bounds.
Buy the book at Amazon or Barnes and Noble.