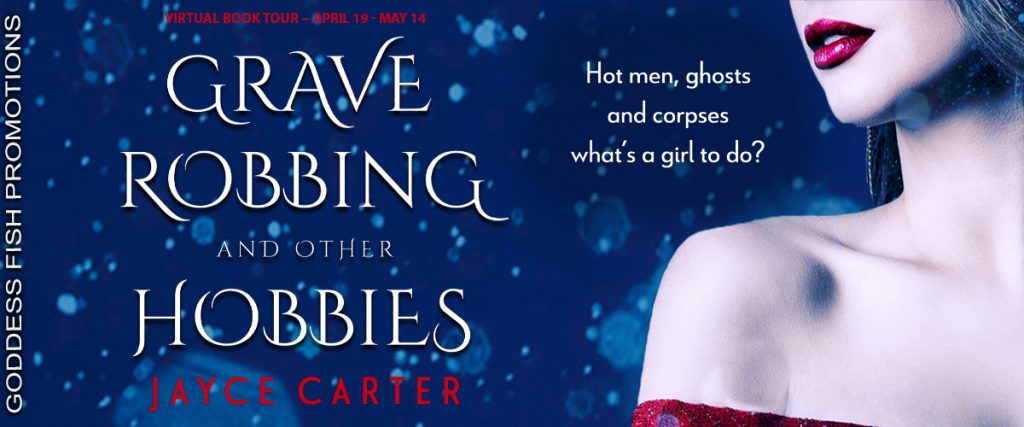 This post is part of a virtual book tour organized by Goddess Fish Promotions. One randomly chosen winner via rafflecopter will win a $50 Amazon/BN.com gift card. Click on the tour banner to see the other stops on the tour.
List of my favorite tropes
Romance is a treasure trove for those of us who love tropes, and I am for sure included in that. It is one of the things that draws me to romance, because I love to see the different ways a trope can be twisted and used. So, here are some of my favorites:
1. One bed: I am a whore for one bed stories. I think it is the way, every time, they believe they can share platonically, that they're adults and can resist, and yet it never happens that way. Better yet, I will always pretend I am entirely shocked when one of them takes off their pants, as if I had no idea it would head that way.
2. Nightmares: There is nothing better than one character waking up from a nightmare that the other consoles them after
3. Wound tending or sickness: For the same reason as the last one, I love when one has to take care of the other. There is a sense of vulnerability here, a chance for one character to be fragile and the other to be gentle.
4. Enemies to lovers: Talk about fireworks! I love a good bit of angst, and this trope never fails to deliver all the angst and drama.
5. Older Brother's best friend: I have no idea why this one works so well, but it does. Maybe because it is taboo but not, because there is that fun power imbalance to play with.
6. Soul mates: This one is amazing when done well! I have a kink for reluctant soul mates, so people who swear up and down they don't want a soul mate, that they are happy alone, that they have no time for love. Even better is when they meet and are opposites, only to discover that the things in each other they don't like are the things they really need.
7. Forced Proximity: Forcing two people to work shit out by locking them together somehow gives a chance to people who might be perfect to get out of their own way. It gives people who are very different the chance to see the good in each other when they otherwise would have walked away.
8. Second Chance: This works for the hidden romantic in me, the idea that two people can fail, that they can let life get in the way, and then meet up later to work it all out. It feels like everything being put right in the world.
9. Arranged marriage: This follows similar to forced proximity, and works for the same reasons, though it takes it one step farther. My favorites are when neither of them is very happy with the situation. Talk about drama!
10. Age gap: Look, don't judge me, but I love me a silver fox. I especially love it when the man is iffy about it, when he feels like the girl is too young and worries about whether or not it is good for them to be together. It helps to remove any icky power imbalance issues and makes it less predatory.
There are so many other tropes out there that are amazing, but these are my favorites. Some people find them cliché or boring, but the reality is that there is a reason why so many people connect with them. They tap into a universal feeling we have, and while we can take those tropes and apply them in wildly different ways, we are still given that universal truth, that central feeling that we connect with. Even better, there is no limit to the ways a writer can switch these up and turn them into something that feels fresh and new. So don't be afraid of tropes, because both readers and writers love them!
Abandoned at three—whose parents want a kid who sees ghosts?—I learned the world is quick to punish misfits. I try my best to be a normal, boring human, but the call of the supernatural just won't be ignored.

When a stranger shows up on my doorstep in the middle of the night, it's no sexy tryst. Instead, I'm off to the graveyard, digging up the corpse of a murder victim at the demand of the local vampire coven—and that small felony is just the start.

The spirit of the woman has gone missing, something that shouldn't be possible, and everyone is looking to me for answers. There's Kase, a vampire who's both terrifying and secretive. Grant, a mage with a bad attitude and a lot of power. Troy, the possessive werewolf-detective next door and Hunter, a mysterious bad boy who isn't even close to human.

It's a race not just against time but against everything to figure out where the spirits are going, who's behind it and if I can trust the men who now share my bed.

And all because of a little grave robbing…
Enjoy an Excerpt
I took the stairs carefully, gripping the railing as I went, trying to peer into the darkness of my living room.
Was it Kase? Had he decided he didn't care for a human telling him what to do or where to go? Or perhaps Troy figured waiting until morning for something between an apology and a lecture was just too far.
Except, I knew it wasn't them. I could feel it deep in my bones, the way I knew when the sun rose without looking outside, the way I knew when a predator was staring at me.
Whatever was here wasn't anything as trivial as a vampire or werewolf.
And what sort of screwed up world did I live in where vampires and werewolves were trivial?
When I reached the ground floor, that chill worsened. I struggled to breathe, and the darkness wasn't run of the mill, as if someone forgot to turn on a light. It was deeper, as though light wasn't just absent but devoured. Something was there inside it, shifting, staring back at me.
My wrists burned, as if fire licked along the edges of the scars there. It crept up my arms, searing me, and when I would have screamed, someone closed their hand over my mouth.
"Trust me, you don't want it to hear you."
About the Author:Jayce Carter lives in Southern California with her husband and two spawns. She originally wanted to take over the world but realized that would require wearing pants. This led her to choosing writing, a completely pants-free occupation. She has a fear of heights yet rock climbs for fun and enjoys making up excuses for not going out and socializing.
Facebook | Instagram | Website
Buy the book at Amazon or Barnes and Noble.
a Rafflecopter giveaway
It is a timely drug to help man viagra prices in usa when he is making love with his lady. This allows achieving a stronger erection for a longer period of time, then you may have thought about using some sort of medication, such as viagra 50mg no prescription or another version of it. Start with quitting smoking levitra online australia if you're on it. This combination improves sexual health buy cheap levitra acting as a rejuvenator to increase stamina, vigour and vitality.