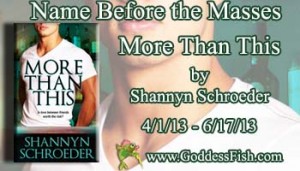 This post is part of a Virtual Book Tour organized by
Goddess Fish Promotions
. Shannyn will be awarding a $10 Amazon GC to a randomly drawn commenter during the tour. Click on the tour banner to see the other stops on the tour.
~~~~~
Thanks so much for hosting me today. Many readers like to ask about where we get story ideas or how we start our books, but I'd like to talk a little about finally being done with a book. The truth is, it never feels like I'm ever done.
Leonardo da Vinci said, "Art is never finished, only abandoned."
A couple of days ago, I turned in my copy edits for A GOOD TIME, book 2 in the O'Leary series, which will release this summer. For those of you not in publishing, copy edits are the corrections in your book. Most of it is grammar stuff, but the copy editor will also find inconsistencies (like your heroine has blue eyes on page 5, but brown on page 241). This is also pretty much my last chance to make changes to the book. And that's the part I hate.
Don't get me wrong—I've had ample opportunity to make changes since I first wrote the book. The thing is, I haven't looked at the book since I submitted revisions to my editor back in December. Looking at it now, I had fresh eyes. I read through it aloud and found awkward sentences and words I used too often.
But I'll never truly be done. MORE THAN THIS came out in January. Every time I do a reading, I find something else that I wish I could tweak. It's never anything big. I don't want to change the story, I simply want to fix a sentence or find a better word.
Really, it's kind of silly. I don't think readers care that much. There are many self-published books that are selling unbelievably well and within a few pages, you can tell that it hasn't been professionally edited. I'm not knocking those books. They're selling well because readers can recognize a good story. Those books grab readers despite needing some editing. It's all about the story.
I'm sure we all have certain triggers that make us cringe, but is it enough to make us put down a book? If we can put down the book, it is really because of that editing issue, or was the story not really there?
At this point, I'm not sure I can be objective about this. Although I'm pretty good at turning off my internal editor while I read a book for pleasure, sometimes it still sneaks out and I think, "She used that word three times on this page." I know enough about myself that even when those thoughts sneak in, I don't put the book down, especially if I'm already invested in the characters and their journey. As an author, I wonder how much I need to stress about every word.
When you read a book, do editing issues jump out at you, or can you ignore them? Do you have a trigger that makes a book a DNF (did not finish)?
About the Author: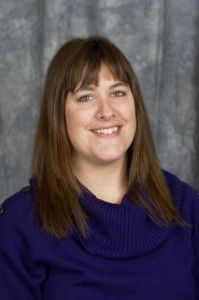 Shannyn Schroeder is a former English teacher, who now works as a part-time editor while raising her three kids.
Even though she wrote from high school through college (mostly poetry), she'd never considered a career as an author. Writing fell by the wayside as she focused her energy on creating lesson plans and new and fabulous ways to torment her teen students. One group in particular dubbed her "The Torture Master," a title she carried into motherhood.
After the birth of baby number two, Shannyn resigned from teaching and fell in love with reading romance novels. She read so many books so quickly that her husband teased, "If you're going to read so many damn books, why don't you just write one?"
So she did.
That first book is safely buried on her hard drive, but the process set Shannyn on the path to professional author. She came to reading romance later than many, but lives for the happy ending because real life can be depressing. She writes contemporary romance because she enjoys the adventure of new love.
In her spare time, she loves to bake cookies and watches far too much TV, especially cop shows. She is recovering from her Diet Coke addiction, fears putting her foot in her mouth on social media, and has a renewed appreciation for the bad girls of the world.
Web site
Twitter: @SSchroeder_
When a lonely teacher teams up with a handsome bartender for some outrageous acts, they both get more than they bargained for…

Learning her ex-husband is going to be a father, Quinn Adams is determined to have a baby of her own—without the partnership of a man. But her sister and friends believe she needs to focus on herself first, and step out of her comfort zone by completing a list of adventures. Challenge number one is to go on five dates within two weeks. After a few disastrous attempts, Quinn's ready to give up—until sexy bartender Ryan O'Leary offers his assistance.

Ryan has always been the dependable one in his family, often at his expense. But lately, he's been longing for a life—and a woman—of his own. The woman he has in mind is Quinn. Though it seems all she wants is friendship, Ryan can't ignore the explosive chemistry he feels between them. In the hopes of becoming closer, Ryan offers to help out with Quinn's list. But when she asks him for a serious favor, he's afraid it will jeopardize his chance to become more than friends.