LAUGHTER IS THE BEST MEDICINE
by Joe Cosentino
My parents were and are really funny. One December my mother said to me, "For years you've been returning my gifts. Tell me exactly what you want for Christmas, and I'll get it." I replied, "A red shirt." She answered, "I don't like red, I'll get you a blue one." When I told my father I received a faculty endowed chair from the college where I am a professor/department head, he replied, "What can college guys know about chairs? You better bring that chair to me, so I can fix it."
Humor is the salve that gets us through life, including in the most tragic of circumstances. It's what connects us with other people, the world, and our emotions.
Growing up in a home where my mother sang "Let Me Entertain You" from the musical Gypsy while mopping the floor, and my father did the hula with a cigar in his mouth and my mother's sweater wrapped around his waist, it's no wonder I became an actor. Nobody laughed harder than my parents at my comic antics in film, television, and theatre productions opposite stars like Bruce Willis, Nathan Lane, Holland Taylor, Rosie O'Donnell, Charles Keating, and Jason Robards. No matter what role I played, including on NBC's Another World as Carl Hutchins' snitch, and a hotrod-riding punk in ABC's My Mother Was Never a Kid, I found the humor in the character.
My acting career helped me realize comedy isn't only for comedies. Humor can be injected into other genres like romance, drama, and mystery. After I moved on to playwriting and ultimately becoming a novelist, I did exactly that. Reviewers and readers called my Bittersweet Dreams romance novella from Dreamspinner Press, An Infatuation, "incredibly touching," "pithy," and "moving," often citing the box of tissues they needed to finish it. At the same time they labeled Harold's remembrance of his high school crush, Mario, as "hysterically funny." When Harold and Mario met up at their comical high school reunion, readers screamed with laughter.
I have the feeling the same thing will occur when Dreamspinner Press releases my next Bittersweet Dreams romance novella this fall, A Shooting Star. College freshman/theatre major Bobby's infatuation with senior star David Star will bring sad tears to readers' eyes, but also tears of laughter.
In the same vein, when I created my two mystery series, humor was in the forefront. The Jana Lane romantic mysteries (Paper Doll and the upcoming Porcelain Doll and Satin Doll) place ex-child star Jana Lane in peril, as she uncovers who attacked her on the studio lot at eighteen and who is after her now at thirty-eight. However, her eccentric agent (who I want to play in the movie version), gay best friend, and devoted fan bring lots of yucks to these whodunit mysteries.
My current release, the first Nicky and Noah mystery from Lethe Press, Drama Queen, uses humor to the max. Nicky and Noah panic as their college theatre professor colleagues drop like stage curtains. Since the local junior detective seems more interested in trying to get into Nicky's well-endowed pants, it's up to budding amours Nicky and Noah to solve the mystery. Through clues, red herrings, plot twists and turns, reversals, and a surprise ending, Nicky and Noah use their theatre skills to investigate, including impersonating other people. The cast of characters is exactly that—real characters ranging from a Playwriting professor with a split personality to a department office assistant who runs the department. As Nicky and Noah eavesdrop, seduce, role play, and finally trap the murderer, hilarity ensues. Readers tell me they enjoy solving the (five!) murders in Drama Queen along with Nicky and Noah, while rooting for their budding romance and laughing at their high-jinks.
The series is wild and wacky, bordering on farce, while still maintaining realistic characters with an emotional connection. In the upcoming second novel, Drama Muscle, Nicky and Noah don their gay Holmes and Watson personas again to find out who is murdering musclemen in the Physical Education Department. In the third book, Drama Cruise, Nicky and Noah embark on a cruise to Alaska while putting on murder mystery dinner theatre—and solving a real murder mystery onboard ship. As is the case with Drama Queen, both of the subsequent novels include quaint characters, witty dialogue, and fast-paced shenanigans.
They say laugher is the best medicine, and I agree. Why save humor for the humor genre? I believe in spreading the wealth.
It could be curtains for college theatre professor Nicky Abbondanza. With dead bodies popping up all over campus, Nicky must use his drama skills to figure out who is playing the role of murderer before it is lights out for Nicky and his colleagues. Complicating matters is Nicky's huge crush on Noah Oliver, a gorgeous assistant professor in his department, who may or may not be involved with a cocky graduate assistant…and is also the top suspect for the murders! You will be applauding and shouting Bravo for Joe Cosentino's fast-paced, side-splittingly funny, edge-of-your-seat, delightfully entertaining novel. Curtain up!
About the Author: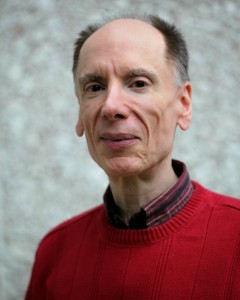 Joe Cosentino is the author of Drama Queen the first Nicky and Noah mystery (Lethe Press), An Infatuation (Dreamspinner Press), Paper Doll the first Jana Lane mystery (Whiskey Creek Press), and The Nutcracker and the Mouse King (Eldridge Plays and Musicals). He has appeared in principal acting roles in film, television, and theatre, opposite stars such as Bruce Willis, Rosie O'Donnell, Nathan Lane, Holland Taylor, and Jason Robards. His one-act plays, Infatuation and Neighbor, were performed in New York City. He wrote The Perils of Pauline educational film (Prentice Hall Publishers). Joe is currently Head of the Department/Professor at a college in upstate New York, and is happily married. His upcoming novels are Drama Muscle the second Nicky and Noah mystery (Lethe Press), A Shooting Star (Dreamspinner Press novella), A Home for the Holidays (Dreamspinner Press holiday novella), The Naked Prince and Other Tales from Fairyland (Dreamspinner Press), and Porcelain Doll the second Jana Lane mystery (Wild Rose Press).
Website | Facebook | Twitter | Goodreads | Amazon Author Page
Buy Drama Queen at the publisher, Amazon, or Smashwords. Audiobook coming soon!
Giveaway: Post a comment below by a week from today about humor in fiction. One winner will be chosen by us to receive from Joe Cosentino an ebook copy of his hit Bittersweet Dreams hit MM romance novella, AN INFATUATION, published by Dreamspinner Press.