Enter the Rafflecopter below for your chance to win a $100 Amazon/BN GC and more!
Leave a comment on THIS POST for a chance to win an additional prize -Any two e-books of readers choice from Trina Lane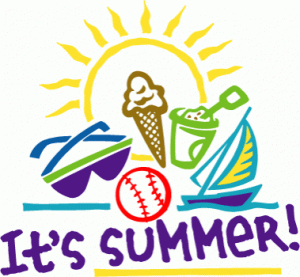 Summer is a season that should be exploited for hours of fun in the sun. Long days. Endless blue skies. And for those of us who are children at heart the chance to revel in all kinds of activities that make us remember a more innocent time in our lives. Summer activities are different for everyone depending on how you grew-up, where you live, and what your interests are. For me some of my favorite summer activities are sitting in a crowded stadium and cheering on my home team with a hotdog in one hand and a scorecard in another. The chance to float down a river in a giant raft with friends and family while occasionally instigating a water fight. Strictly for protecting the ones I love from suffering a heat stroke of course. Hours spent screaming on roller coasters and trying to win giant teddy bears. Exploring mountain trails while climbing over boulders the size of elephants. Relaxing at a campsite, watching flames flicker and hearing logs crack as fireflies perform nature's ballet. Having a barbeque in a park while kids run around chasing each other with dripping ice cream cones and sitting under a night sky as it comes alive with brilliant explosions of colored lights. These of course are only a handful of possibilities!
There's more to summer than thrilling activities though. Summer is a time when we can reevaluate our lives. It's the perfect time of year to ask ourselves are we being the best son/daughter, husband/wife/partner, colleague, human being we can be. If the answer is no then it begs the follow-up question as to why and what can we do to fix that? Half the year has passed and maybe those resolutions we set for ourselves on January 1st have proven to be more of a challenge than we anticipated, or maybe we've met those goals and are ready for even more challenging ones. Set new goals. Continue to grow. Don't let the craziness of the season's adventures consume you to the point of forgetting to look inward too.
Finally, I look at summer as a chance to enjoy and explore new love. Every one of you reading this has probably sung along to Grease's Summer Nights at least once in their lifetime. And if you say no then you've been forced to listen to someone else at the top of their lungs. Cheesy classic musicals aside though, summer is the perfect chance to find a new lover, a bit of excitement, or discover something new about the person you already share your life with. I challenge you to at least once a day this summer look for someway to celebrate love because life without love is not living at all.
Have A Great Summer!
Trina Lane
After a chance encounter in a crowded St. Louis nightclub, anthropologist Dr Kat Martin is swept into the arms and the dangerous life of Navy SEAL Lieutenant Commander Jace Hudson. However, their hearts aren't the only things in danger of being taken prisoner.

Jace's missions are compromised, and Kat finds herself becoming the obsession of a stalker. Only a team of America's bravest will travel from the American Midwest to the steamy jungles of Central America to discover the person responsible. Failure is not an option as Jace refuses to allow the fates that brought him and Kat together to rip them apart forever.
About the Author:If you look up the word conundrum in the dictionary, there should be a photo of Trina. Her personality is so multifaceted that her friends have spent countless hours scratching their heads in wonder. A scientist with a passion for history, music and photography she loves to travel and experience new places but is terminally shy around people she doesn't know.
Trina has been devouring romance novels since her tender teenage years, although only began writing in 2007. When her debut novel was met with resounding success, she said ?Hey I can do that again?. The rest as they say is history.
Her choices in reading and writing material are as diverse as her iTunes library, which contains music from Mozart to Metallica. Her one concession is all stories must have a happily ever after ending-did we mention she's incurably romantic?
She lives in Missouri with her loving and indulgent husband, a brilliant toddler who is going to rule the world someday, and an orange tabby cat affectionately referred to as 'Houdini' for his stealthy escape attempts.
Website ~ Facebook ~ Twitter
Buy the book at
Totally Bound
.