Enter the Rafflecopter below for your chance to win a $100 Amazon/BN GC and more!
Leave a comment on THIS POST for a chance to win an additional prize – a $10 Amazon gift certificate from Stacy Gail — see the end of the post for details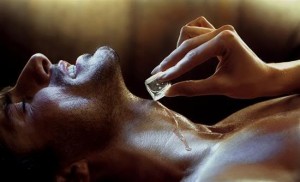 Summertime Heat in ONE HOT SECOND!
There's nothing like the hot, steamy summers in South Texas, where no relief from the blistering heat can be found. As the scorching sun beats down from a cloudless blue sky, winter seems eons away. It's powerful enough to make anyone dream of flying away to the Antarctic just to remember what it is to feel cool.
Unless something—or someone—comes along to offer much-needed relief. Like:
A slow hand trailing an ice cube along the hot, sweaty hollow of a bared chest.
Or…
Being freed from layers of oppressive clothing in a dark, air-conditioned bedroom and letting the sweet coolness slip like silk over naked skin.
Or…
Skinny-dipping in the moonlight with the only one who has the right to see all of you.
Or…
Saving precious water by sharing a cool shower that's far from cold.
Suddenly summer's crushing heat doesn't seem that awful, now does it? The small Texas town of Bitterthorn, Texas is gripped in a terrible heat wave, but my characters in ONE HOT SECOND, Parker and Chandler, have imaginative ways of dealing with it. From ice cubes to shedding clothes, the term "summer fun" gains a new definition when these two cross paths, and suddenly keeping things cool is the last thing on their minds. They both agree that a summer fling that' as hot as a leather car seat left in the sun is a great idea, but what happens when it all comes to an end? It's up to them to make sure the heat of passion and the warmth of love doesn't fade away.
Leave a comment on how you beat the summer heat, and you could win a $10 Amazon GC! Winner will be notified via email address and posted on my blog, so don't forget to include it in the comments. 🙂
Parker Radclyffe is up against a wall. Thorne Mansion, the mysterious Italianate castle she's come to Texas to restore, isn't the problem. No matter how intriguing the relic is, it's merely an ember compared to the blazing magnetism of its owner, Chandler Thorne.
When his family mansion burned down, Chandler had to watch over a hundred years of proud history go up in smoke. After more than a year, he finally has everything in place to rebuild, including a renowned conservation architect to oversee the restoration. But when he lays eyes on Parker he realizes he's gotten more than he paid for. Maybe more than he can handle.

Parker is a military brat who never sits still long enough to get burned. Chandler is her opposite, a man with deep roots and deeper family secrets. It won't be easy to find the common ground it takes to build a home together, but Chandler is a Thorne in every sense. He plans to stick with Parker until she sees that love is more than worth the risk.
ABOUT THE AUTHOR: A competitive figure skater from the age of eight, Stacy Gail began writing stories in between events to pass the time. By the age of fourteen, she told her parents she was either going to be a figure skating coach who was also a published romance writer, or a romance writer who was also a skating pro. Now with a day job of playing on the ice with her students, and writing everything from steampunk to cyberpunk, contemporary to paranormal at night, both dreams have come true.
Sign up for Stacy's NEWSLETTER for the latest on new releases: http://eepurl.com/RmNxH
INSTAGRAM: www.instagram.com/stacygailsworld
Blog URL www.stacygail.blogspot.com/
Facebook page www.facebook.com/stacy.gailauthor
Twitter account URL www.twitter.com/Stacy_Gail_
Buy the book:   http://www.amazon.com/gp/product/B00KPJNL70?ie=UTF8&camp=213733&creative=393177&creativeASIN=B00KPJNL70&linkCode=shr&tag=stagaificfri-20&linkId=O3RPQ6FWCEMDI4J4&=books&qid=1407626839&sr=1-8