Thanks for joining us on our 14th anniversary scavenger hunt! There are two ways to enter to win and it's easy to play– first read the blurb below, then answer the question on the first Rafflecopter. You might win a $100 Amazon or Barnes and Noble GC (along with other prizes). Follow and visit authors' social media pages on the second Rafflecopter and you're entered to win another $100 Amazon/BN GC (along with other prizes)!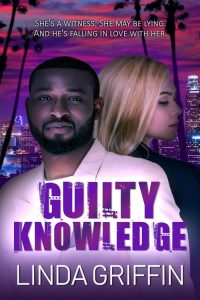 Detective Jesse Aaron has no leads in the murder of Rosa Logan when pretty blonde Sariah Brennan claims to have seen the killer-in a vision. Unfortunately the man she identifies is dead-or is he? Sariah is an unsophisticated small town girl, but her background and her motives are mysterious, and she seems to be hiding something. Jesse is increasingly convinced she has guilty knowledge of the crime, even as he finds himself more and more attracted to her. How can he unravel the web of secrets, without putting Sariah at risk, before the killer strikes again?
Buy the book at Amazon.
Scavenger Hunt:
Social Media: