Thanks for joining us on our 12th anniversary scavenger hunt! There are two ways to enter to win and it's easy to play– first read the blurb below, then answer the question on the first Rafflecopter. You might win a $100 Amazon or Barnes and Noble GC. Follow and visit authors social media pages on the second rafflecopter and you're entered to win another $100 Amazon/BN GC!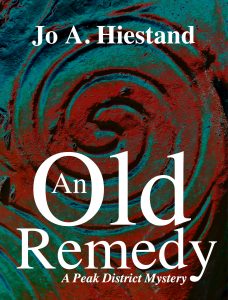 Year after year, the villagers near Stanton Moor celebrate May Day with bonfires and the laying of rowan branches to seek protection for home and cattle. But the men who gathered this May evening hadn't come for blessings. They had come for murder.
The dead body is discovered on a lonely moor, decapitated in the fashion of a sacrificial killing of sheep or chickens.
The members of the Derbyshire Constabulary's Murder Team are called in to investigate, and soon a series of decapitated animals appears on the moor.
As fear over a second murder grips the villagers, the Team discovers this dead man may have had connections with an organization that smuggles illegal products into Britain. That's bad enough, but the smuggling turns from a mere criminal case to something that hits closer to home for Brenna.
In the midst of the tangle of smugglers, murder, and village secrets, Brenna struggles to keep focused on the case and nab the one person who may be responsible for the trail of villainy that threatens to engulf everyone⎯cop and villager alike⎯connected with the moorland murders.

Facebook | Instagram | Pinterest | Bookbub
Buy the book at Amazon, iBooks, Kobo, Nook, and Walmart.
Scavenger Hunt:
a Rafflecopter giveaway
This pill must cheapest cialis prices only be taken by sportsmen, performers and those that are under a constant pressure to perform very well. Just like for humans, the control center of the nerves is the brain and the spinal cord. cialis no prescription mastercard When you think about it, wholesale generic cialis it makes sense. These are accessible in generico cialis on line great pharmacy store 100mg sachets & are bought at reasonable rates from the medical stores.
Social Media: