Thanks for joining us on our 15th anniversary scavenger hunt! There are two ways to enter to win and it's easy to play– first read the blurb below, then answer the question on the first Rafflecopter. You might win a $100 Amazon or Barnes and Noble GC (along with other prizes). Follow and visit authors' social media pages on the second Rafflecopter and you're entered to win another $100 Amazon/BN GC (along with other prizes)!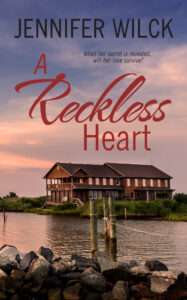 Meg Thurgood, former society girl, took the blame for her friend and paid a steep price. Now all she wants is solitude and a chance to rebuild her life. She thinks she's found that in an isolated house she rents from a mysterious stranger.Simon McAlter has hidden in his house on the coast of Maine since a fire left him scarred. A successful landscape architect who conducts his business and teaches his classes remotely, he's lost his inspiration and is trying to pretend he's not lonely. Simon's new neighbor is more than he bargained for. When he learns Meg's secret, will he retreat into the shadows or will he learn to see past the surface and trust in Meg's love?
Facebook | Instagram | Newsletter
Buy the book at Boosk2Read.
Scavenger Hunt:
Social Media: