Enter the Rafflecopter below for your chance to win a $100 Amazon/BN GC and more!
Leave a comment on THIS POST for a chance to win an additional prize – one digital copy of Last Hope Alaska.
Dog Days of Summer – Alaska Style
It's the dog days of summer and, of course, hot as a firecracker. Living in the Midwest like I do, you can always count on the temps reaching the high 90's with lots of humidity, making it even worse. So what better way to get away from the usual heat and humidity than going to Alaska? After all, it IS the land of glaciers.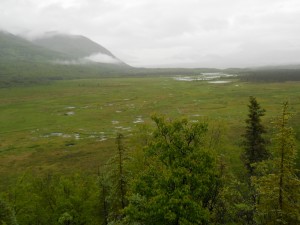 But where to begin, you ask? Off the top of my head, consider one or more of these:
• Cruise into Glacier Bay, then on to the Icy Straights to whale watch
• Take a train ride on a small gauge rail from Skagway to British Columbia, covering a lot of the same territory the gold miners traversed on foot (beautiful scenery, by the way)
• Tour Denali park and watch brown bear feed next to the roadway while ignoring the vehicles and people who stop to gawk (although this is highly unusual, it did happen to me)
• Visit Totem Park in Sitka and soak up the history of the native tribes
• View Juneau, the state capitol, from Mount Roberts overlooking the town
• Take a helicopter flight and walk on any of the hundreds of glaciers throughout the region (just stay away from the slippery slopes of the crevices – seriously)
• Take a bus trip to the Valley of 10,000 Smokes where the most violent volcanic eruption in recorded history occurred in 1912 (still has 800 feet of ash in the valley floor and you can hike down to it)
These are a few of the places to visit. There are absolutely thousands more. Whatever you like to do, you can find it there—somewhere—either out in the wild or in more cultured towns like Anchorage.
Granted, the mosquitoes are practically big enough to carry you away, but, hey, it's a small price to pay for the majestic beauty of the region. Right?
Alaska is called the last frontier…for good reason. The place is enticing, alluring, and calls to your spirit. Once you visit, whether it's by taking a cruise or by staying in one town for a few days to soak up the local culture, you just might be tempted to stay. Just tellin' ya.' 🙂
Go forth and seek new adventures, my friends. Oh, yeah. And stay cool.
Emily Redfern's ex-fiancé learned to kill on the back streets of New York. Now, she is his target. Broke, exhausted, and a step ahead of the man she once loved, she clings to one last hope: the wilds of Alaska. The quiet safety of her hide-a-way becomes addictive as she grows to care for the man who offers her refuge.

Released from prison after a wrongful conviction, native Alaskan Sam Tarkington is determined to regain his business, repair his reputation, and rebuild his life. But when he meets a desperate and vulnerable woman, guarding secrets of her own, she tugs at his heart. She's a distraction he can't afford. Sam must choose Emily or achieving his dreams.

Like Emily's life, the peacefulness of the wilderness is an illusion as danger lurks in the distance. Does Sam hold the key to her survival or will her past cost them everything?
About the Author: Linda Trout is a former oil and gas accountant who now happily uses the imagination that accounting stifled. She lives on ten acres of semi-wooded land in northeastern Oklahoma, where the "wild" keeps creeping forward at a pace faster than she and her husband can keep up with. When outside, she is always accompanied by at least one of the multiple dogs or cats who think they rule the house, demanding her attention. And succeeding most of the time.
Website ~ Facebook ~ Twitter
Buy the book at The Wild Rose Press.