Enter the Rafflecopter below for your chance to win a $100 Amazon/BN GC and more!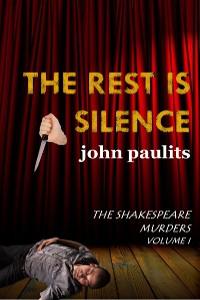 Celebrating the publication of my thirtieth novel (eighteen children's novels; twelve adult novels) in June, Champagne Publishing's A DYING FALL, the second volume in THE SHAKESPEARE MURDERS series. It followed THE REST IS SILENCE. Volume three, TO PROVE A VILLAIN, is in preparation. While working on adult novel number thirteen this summer, I'm keeping a close eye on some home-grown Jersey tomatoes outside my window. A terrific crop this year, I'll no doubt be having a tomato every breakfast, lunch, and dinner soon.
My WIP concerns misbehavior in the Catholic Church and is tending to be a nasty piece of work. But I have to go where it takes me, ugly as it may be.
Reading-wise, I'm a quarter of the way through the 800 page bio of the Beatles, written by Mark Lewisohn. 800 pages and it only goes up to their first record in 1962! Very interesting to see how so many things had to conspire to produce the lightning bolt that made them what they became.
The Jersey weather has been very nice. Only one air-conditioner day so far. With my new backyard fence and deck, I end up there in the afternoons, after a morning at the keyboard (computer, not piano) with that large 800 page book on my lap.
Finally, I've latched onto the complete series of Monk (the TV detective, not any religious figure) adventures. One of those a night generally sends me off to bed, ready and willing for a new day in eight hours. That's the summer for me.
Volume 2 of The Shakespeare Murders Series from Champagne Publishing

When the AWB Theatre troupe accepts an invitation to perform on the tropical island of Illyria, they get more than they bargained for. Sudden death. Mark Louis, company member and amateur detective, suspects murder. The actors, however, must return home to New York, forcing Mark to conduct his investigation a thousand miles from the crime.
About the Author:John Paulits has been writing fiction for over thirty years. A DYING FALL is his eighth novel for Wings, the second in The Shakespeare Murders series. A born and bred Philadelphian, he now lives in New York City and spend summer at the New Jersey shore. Visit his website for more information about his novels for adults and his children's novels.
Buy the book at Amazon.