Enter the Rafflecopter below for your chance to win a $100 Amazon/BN GC and more!
Leave a comment on THIS POST for a chance to win an additional prize –

eCopy of Prymal Lust



Summer Vacation Sex
Why is summer vacation sex the best ever?
The heat? The fact that you can shed most of your clothes? Wear a skimpy, flirty dress with stilettos? Shirtless hunks? That your skin's bronzed and glowing? You feel pretty? The sudden relief from the pressure of not having to go to work? Not having to deal with the mundane, day-to-day responsibilities of life? Or, maybe the simple fact that you're sans kids for a few days? Lying on a beach sipping wickedly strong cocktails? Ogling the studs ambling by? Feeling the sun heat your body?
Perhaps it's a combination of all of the above, but for some peculiar reason almost every woman I've spoken with on this topic agrees; summer vacation sex is the best.
One of my friends says that from the time she awakes to the time she slips into bed late at night, every moment's scheduled according to everyone else's demands. First it's what needs to be done for the kids, then her partner, and then her boss. Then she tosses and turns and makes mental to do lists for the following day. Once she's awake it's a matter of juggling, work, hubby, kids, and social media.
Somehow a winter, fall, or spring vacation doesn't have the same liberating factor that does the time you take off in the summer. Routine dissipates, a lazy languor dictates your unhurried dawdling, an un-faze-able sanguinity steals over you, and time slows to a mere trickle. The minute that clock ticks into summer va-cay-at-ion, and you hit a beach, or a theme park—you do two things:
1. Let out a long, relieved sigh and feast on something forbidden—a loaded Coney dog, a banana split, or fries with cheese and gravy.
2. Release your fierce grip on 'being plugged in'. You know, that desperate urge to update your FB status, or tweet some inane outing like 'at the gas pump'.
Who cares when you're on summer vacation?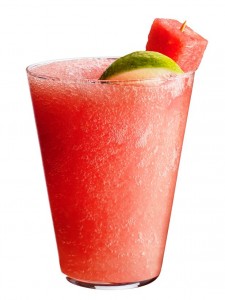 Especially, if it's the last few weeks of blessed warmth. We've barely three weeks left for the summer. I say—throw out the baby, bath water, and your inhibitions. Do something crazy and spontaneous! Shuck your clothes by the pool. Treat yourself to icy watermelon margaritas. Wear a totally outrageous outfit. Invite friends over to do—exactly nothing, but hang out. Wring every single drop of fun out of the next twenty-one days!
Cheers!
The primal call of Mate Claim sparks a battle among the three species of shifters—Wylfen, Feral, and Rogue—and has for generations. These violent feuds incite hunts by humankind, driving shifters near extinction. To protect their people the aristocratic Wylfen ban the practice of Mate Claim. When a Rogue alpha claims a Wylfen female, the mated pair forms a coalition with a Feral male. An alliance is created: Prymal, a new species and pack born of Rogue, Wylfen, and Feral. And war begins…

Tania, a Wylfen aristocrat, hooks up with a stranger right before her twin's graduation from military college. Hours later, the bottom drops out of her world when she's introduced to Axe, her twin's new SEAL instructor. Then she discovers he's a Feral Wolf, the archenemy of her people. Wylfen laws prohibit her from mating with a half-breed. If anyone finds out she's mated with Axe, exile is the least she has to fear…
About the Author: Award winning author, Jianne Carlo's motto is simple: Alpha Me Please.
While strong heroines, exotic locations, and cultural differences are her forte, she goes weak in the knees for warriors and alphas. Send her a man with an attitude and she'll find the right woman to tame him.
Jianne loves hot and spicy food, stomach-plunging park rides, and is kept on her toes by her Viking husband of thirty-five years, and three, handsome grown sons. There's nothing she likes more than hearing from readers.
Website ~ Facebook ~ Twitter
Buy the book at
Amazon
.