Enter the Rafflecopter below for your chance to win a $100 Amazon/BN GC and more!
Leave a comment on THIS POST for a chance to win an additional prize – a $5 Ellora's Cave gift card
Perception vs. Reality
It's that time of year. I'm dragging a ton of kids to the pool in 100+ degree weather, completely unprepared for the season. The thing is, I never think of myself as a scatterbrain until I'm in public. I see how normal people act. Everywhere I look there are parents with ice chests filled with healthy snacks, a first aid kit and a bag of floatation devices. Here I am, 5 kids, no sunscreen, no drinks and one towel. As my eyes land on a child in arm floaties, it occurs to me to say, "All of you know how to swim, right?"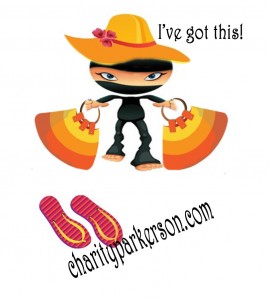 This is where perception vs. reality steps in. While I'm thinking about how horrible I am at being a grownup, one parent approaches me to ask my advice about her daughter's mystery rash. A few minutes later, another parent wanders over to tell me she's stepped on a bee and needs to know what she should do. It was at this point I realized that what I was seeing as a parenting failure, other parents were thinking, "She has this. She doesn't even need a first aid kit."
I've come the conclusion, my writing career is the same. What I see as a rush to meet deadlines, forms filled out way ahead of schedule—in hopes of not forgetting about them, and edit changes done in record time so I don't lose them, is seen as responsible/professional. Who knew?
Now, since I've willing embraced this epic excuse to make myself feel better about my by-the-seat-of-my-pants ways, I wonder if I'm alone. Are you a pool-time plotter or pantser? Oh, and as a way of saying thanks for the five minutes of your life you can never get back after reading this post, if you answer, you'll be entered to win a $5 Ellora's Cave gift card.
"What happens in the fight club stays in the fight club.

Brothers, Rhys and Knox, have been in love with the same woman for years. While Rhys has been open about his feelings toward Mandy, he's kept her firmly locked in the friend zone. That is, until a night filled with too much alcohol explodes into passion.

Unfortunately, while Rhys doesn't remember a minute of it, Mandy remembers every detail all too well. As secrets and betrayals begin to unravel their friendship, Knox seizes his chance to–finally–claim Mandy as his own.

With two sexy fighters squaring off to win her heart, Mandy must decide which to choose–the charming reprobate who's been the center of her desire, yet always wrecks her life, or the merciless bad boy who wants to give her the world.

Inside Scoop: This sexy tale includes male/male encounters that may have you wishing for two sexy fighters of your own.
About the Author:"Charity Parkerson is an award winning and multi-published author with Ellora's Cave Publishing, Midnight Books, and Punk & Sissy Publications. Born with no filter from her brain to her mouth, she decided to take this odd quirk and insert it in her characters.
*2013 Readers' Favorite Award Winner
*2013 Reviewers' Choice Award Winner
*ARRA Finalist for Favorite Paranormal Romance
*Five-time winner of The Mistress of the Darkpath"
A Romantica® contemporary erotic romance from Ellora's Cave"
Website ~ Blog ~ Facebook ~ Twitter
Buy the book at
Amazon
.