Enter the Rafflecopter below for your chance to win a $100 Amazon/BN GC and more!
Leave a comment on THIS POST for a chance to win an additional prize –

One $10 gift certificate to Amazon.com US



Do You Really Want To Be Fed To The Sharks?
By Ashley Ladd
Not only am I a writer but I'm a reader. Reading is one of my favorite pastimes and I devour hundreds of stories a year. Often I catch myself wishing my life was even half as interesting as those of the heroines. Then I put on my writer's cap and scream noooooo!!!
Do I really want to be like one of the heroines from the books I read or write? No way in hell!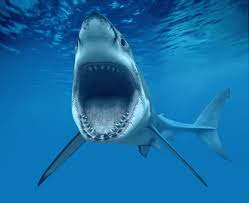 We writers TORTURE our heroines. The more we torture them, the more you, our readers, root for them to succeed. The more we mess up their lives, the more we put the screw to them, the more sympathetic they become.
Recently I read a book where the poor heroine was fed to hungry alligators. Well, the villain tried to feed the heroine to the alligators and much to my happiness, the villain fell victim to her own evil machinations. Still, there were several scary, heart-pounding moments where the heroine was scared out of her wits.
Currently I'm reading a book where the heroine walked in on a demon eating, yes I said EATING, her ex-boyfriend. Then the demon turns her bloody, disgusting face onto the heroine still with a hungry look in her eyes.
Is it interesting? Yes. Is it heart-pounding? Yes? Is it page-turning? Yes?
Do I really want to exchange my humdrum existence with hers? No!
Why is it that readers love to read about other people being tortured? Me included?
My family love to tease me about my love of "end of the world" movies like 'Independence Day', 'The Mummy', 'Night of the Comet', 'Armegeddon', 'The Stand', 'Left Behind'… They don't understand what I find satisfying or enjoyable about them.
I'll let you in on the secret. I love to watch good triumph over evil. I love to watch them survive against all odds. I love to watch ordinary people find their inner hero and heroine. Had their lives stayed in their former boring molds, had they not been pushed to their limits, they would never have become leaders, world rebuilders, and even saviors.
As exciting and exulting as all that is, I'd still rather write, read, watch, and dream about it than do it. I don't wish for an extinction level calamity to threaten us. Nor do I wish to play Russian roulette with my own mortality with one of our infamous Florida alligators.
Brooks and Rique desperately want to win the head chef's position offered by an eccentric millionaire Jonah Verleun on his beautiful, private but peculiar island that includes a zoo full of exotic animals, an amusement park and a monster shark tank beneath Jonah's bedroom floor. While Brooks wants the job to escape his heartache and the lover who thwarted him, Rique is hiding from the mob, hoping to live long enough to pay them off with the prize winnings. Fierce competitors, they cook up a storm in a series of cooking challenges while trying to turn down the heat on their intense attraction. When a hurricane strikes the island, the storm Rique has been cooking up explodes, and no heart—or body—is safe.
About the Author:Ashley Ladd lives in South Florida with her husband, five children, and beloved pets. She loves the water, animals (especially cats), and playing on the computer.
She's been told she has a wicked sense of humour and often incorporates humour and adventure into her books. She also adores very spicy romance, which she weaves into her stories.
Publisher ~ Blog ~ Facebook ~ Twitter
Buy the book at
Amazon