Enter the Rafflecopter below for your chance to win a $100 Amazon/BN GC and more!
Leave a comment on THIS POST for a chance to win an additional prize – an e-copy of Woman of Substance.
Summer time when the sun is hot and the drinks are cold and a book is a companion.
Summer is the time of line ups at ice cream shacks long enough to allow me to choose from the forty flavors of hard ice cream and six flavors of soft.
Summer is the time I walk four and one half miles from my house and around Wascana Lake and return home ready for a cold drink.
Summer is the time I sit with my book in Victoria Park.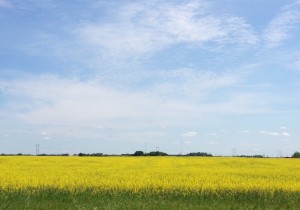 Summer is the time I am happy for air conditioning and umbrellas.
In summer I join Bike Regina for their Full moon light rides around the city of Regina.
In summer I drive around my province which is known as the "Land of the Living Skies."
In summer the sun rises early and sets late. I do not see the sun rise but I am up long after the sun sets because I am writing.
Because in summer the days are long and I can have both, a beautiful outdoor experience and time to write.
On my blog I describe my work in progress with a working title of Designed for Love.
My novel Moving On, which is set in Regina Beach, Saskatchewan will be re-released by Soul Mate Publishing in September 2014.
Please leave a comment about your favorite place to visit during the summer. I love to travel and perhaps one day, I will discover your special place.
"You will never understand what it means to be fat." With those words, grad student Robbie Smith begins the Fat-Like-Me project. In order to support her thesis, she puts on a fat suit to measure people's reactions to the new her.

Accused of embezzling funds, Professor Jake Proctor returns home to spend quality time with the only father he has ever known. There, he meets an intriguing overweight woman who reminds him of his late grandmother. She's witty, charming, and cares deeply for those around her, including his dying grandfather.

When Robbie meets Jake while she's in disguise, she deceives him for all the right reasons. But how long can she maintain the deception before Jake discovers that she is not who he believes her to be?
About the Author: Annette Bower writes about women's roles in families, in communities and women's emotions at the beginning and end of love in her home office in Regina, SK. Her short stories are published in magazines and anthologies in Canada, United States, and United Kingdom and most recently in the Lake Winnipeg Writers Journal, Voices V 14/1.
Her women's fiction novel, Woman of Substance, is published by Soul Mate Publishing. Her novel Moving On will be released in October 2014.
Website ~ Blog ~ Facebook ~ Twitter
Buy the book at Amazon.