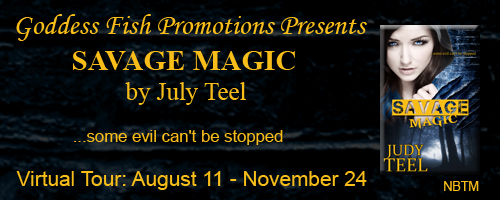 This post is part of a virtual book tour organized by
Goddess Fish Promotions
. Judy will be awarding $20 Amazon or B/N GC to a randomly drawn winner via rafflecopter during the tour. Click on the tour banner to see the other stops on the tour.
It's October, Do You Know Where Your Bathing Suit Is?
It seems like a long time ago that I was at the beach. It was only August in fact, a week before our oldest headed back to college and her sister to high school. My husband's parents came down and we all headed for Oak Island.
Renting a house on the beach with a fabulous ocean view is one of my favorite kinds of vacations. Don't get me wrong, I love the mountains or visiting family at Christmas, and I adore the occasional weekend getaway with my husband, but there's something about sitting around on a covered porch and looking at the ocean that erases my stress and obsessively driven tendencies faster than anything in this world.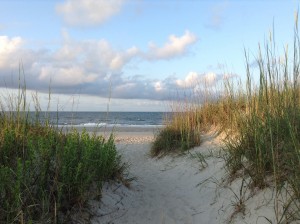 I love everything about a week at the beach. Especially having only one goal, that of reading a book or two by one of my favorite authors. Nothing earth shattering mind you, just something fun and adventurous and if there's some romance in it, I'm good with that too. Very good.
In addition to being incredibly lazy, I like to take non-serious strolls on the beach, or better yet take a chair down to the water and sit in it — the chair not the surf, since generally speaking I don't care for sand where sand is not meant to be. Going out to eat is also a favorite pastime enjoyed by all, but my top choice of activities is taking a nap on the shaded porch with the sound of the ocean, the seagulls calling, and the laughter of other people's young children soothing me into oblivion.
If, in my superbly relaxed state, wonderful ideas for books or scenes or characters pop up, I respect their presence and jot them down, but I don't go looking for them. A week at the beach is my time to rest and renew. All those busy people and worlds in my head need to settle down and take a load off for a while.
I don't think I would ever choose to live at the coast. The cares and To Do lists of everyday life would be bound to put a damper on the ambiance. The wonderful word "vacation" put after the equally beautiful word "beach" makes all the difference.
Yes. Definitely.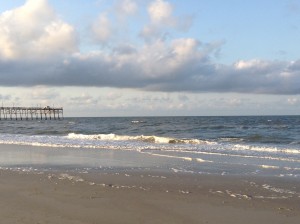 A deadly disease from an unknown origin…

Addison Kittner and ex-FBI agent Cooper Daine arrive at Bone Clan expecting a warm welcome. Instead they're imprisoned and placed under quarantine, where they discover that the werewolf mountain Clans are being decimated by a deadly plague which can't be cured.

An old obligation that changes everything…

With only a few days to live, Cooper's brother, Alpha of Bone Clan, asks Cooper to fulfill his promise, one that's crucial to their Clan's survival. But if he does, Cooper risks loosing Addison. Forever.

An ancient creature bred for genocide…

Determined to stop the plague and cure Cooper's brother, Addison defies Clan law and sneaks away to an ancient ruin which might hold the key. There she discovers an unexpected link to her past and inadvertently calls forth an immortal monster that will destroy the paranormal races protecting humanity if it can't be stopped.

But as Cooper and Addison battle to stop the annihilation of the Clans and the forces trying to tear their bond apart, something even more powerful and deadly gathers just out of sight…

And prepares to strike.
Enjoy an excerpt:
The scent of blood got stronger, pulling my thoughts back and making my heart pound a little harder against my chest. Slipping a knife from the sheath inside my right boot, I watched the flutter of shadows on the path below where it turned and disappeared behind a thick wall of laurels. Slow breath in…Silent breath out…
Deeper shadows emerged and took shape — a man and a woman, both dressed for living outdoors and blending in. And there was Cooper, complacently allowing them to roughly pull him along between them, his nose and a cut on his cheek seeping blood. Weird. Cooper was built like an early twenty-first century Olympic gymnast and I'd seen him take out opponents in less than ten seconds without a single blow landing on him. How had they managed to subdue him?
I watched them come closer and pass below me. The woman on one side of Cooper was medium height with light skin and dark red hair that she'd pulled back into a short ponytail with a strip of leather. The man on the other side was tall and muscular with tanned skin, his bright red hair in a military cut.
I adjusted the soles of my logger boots against the branch under me to give myself a more solid launch, judged the distance — and jumped.
About the Author: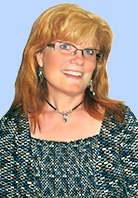 Judy Teel was born in Virginia and moved to North Carolina just before middle school. She's a fiction author and novelist writing in the dystopian urban fantasy genre. Her stories deliver mystery with some thriller elements, a kick-butt heroine with a large dash of snark in her, a bit more than a touch of romance with a guy that makes readers' hearts beat a little faster, and a wild ride full of action and emotion from start to finish.
Shifty Magic is permanently free on all platforms and Undercover Magic is free as a thank you gift for anyone who signs up on my readers list.
Website | Facebook | Twitter | Goodreads | Amazon Author Page | Tumblr | Pinterest
Buy Book 1, Shifty Magic, at Amazon or Barnes and Noble.
Buy Book 2, Undercover Magic, at Amazon or Barnes and Noble.
Buy Book 3, Savage Magic, at Amazon or Barnes and Noble.