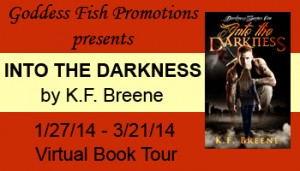 This post is part of a virtual book tour organized by
Goddess Fish Promotions
. One randomly drawn commenter will win a $50 Amazon or Barnes and Noble gift card. Click on the tour banner to see the other stops on the tour.
What do you think you're really good at?
So often I hear women answering this with "being a mom", but I'm not one of those women where mothering comes easy. I work at it constantly and am still learning every day. I'm trying to be great at it, but it's like hitting a moving target. Being a mom is fun, though. Each little laugh is worth it!
Otherwise, I'm in a stage where I remember what I used to be great at, but my body won't allow for that greatness to linger. For example, I've always been very sporty, but right now I barely go for a run. It's kind of a gray zone of self-discovery as I head toward the middle thirties. I really want to get great at yoga, though. That's more my speed these days than high-impact sports. There are things I hate about getting older, and things I really love.
What do you think you're really bad at?
Patience. I have no patience. I walk fast, I think fast, and I go-go-go. Maintaining patience is something I have to constantly strive for. When the husband and daughter are out with me somewhere, on the same speed of slow, I often have to shut down like a robot to keep from banging my head against a wall. It's my biggest failing and drives me crazy, but there you go.
Is your life anything like it was two years ago?
It's pretty similar. My daughter is just about three, so since she was born my life is vastly different than before she was born. I think most parents find that. Right now, though, with an added element of publishing books (two years ago I never thought I'd publish my means of escaping), my time is sucked away something fierce. I love being an accountant, so I am still doing some contracting work, but the writing gig is becoming a full time thing. At least for now. Like I said, I have two speeds—fast and stop. I'm on fast right now, so I'm working really hard to get everything going. Hopefully I'll let myself take a break soon.
Have you ever had an imaginary friend?
Not that I remember. I daydream a lot, though, especially when I'm doing the accounting work. That's where I come up with all the story ideas and characters. I imagine I am somewhere else getting to know the various different kinds of people. Stories take shape, then, and I have to write them down and develop them to keep the daydream alive.
Do you have any phobias?
Absolutely. Small spaces is a huge one. I was in Egypt once exiting a pyramid behind a few of my tour-mates. The "doorway" was a tunnel about four feet high and three feet wide. Halfway through the tunnel I started to panic with the small space and crowd of people and freaked out. I nearly bowled people out of my way to get out. That was terrible.
Ever broken any bones?
I haven't. *knock on wood*
I'd always been different. I saw objects in the night where others saw emptiness. Large, human shaped shadows, fierce yet beautiful, melting into the darkness. I collected secrets like other women collected bells; afraid to fully trust lest my oddities be exposed.

Until I saw him. He'd been gliding down the street, unshakable confidence in every step. It wasn't just that he was breathtakingly handsome with perfect features. Something about him drew me. Sucked my focus to him and then tugged at my body. As his eyes met mine, I was entrapped.

No one had noticed him. He'd been right there, just beyond the light, but only I had perceived.

I had to know if he was real. Or maybe I really was crazy. And even when my secret box was blasted wide open, dangers hurled at me like throwing knives, I couldn't stop until I unraveled his true identity.

I just had to know.

"She was fated to live."
"Then why must you save her?"
"Often Fate is struck down by dumb luck."
About the Author: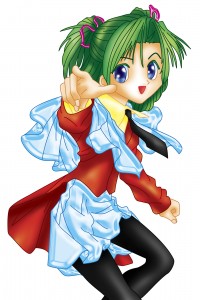 A wine country native, K.F. Breene moved to San Francisco for college just shy of a decade ago to pursue a lifelong interest in film. As she settled into the vibrant city, it quickly became apparent that, while she thought making and editing films was great fun, she lacked cinematic genius. For that reason, her career path quickly changed direction. Her next goal was a strange childhood interest, conjured at the dining room table while filling out a form. For some reason, her young self wanted to be an accountant. Thinking on it now, she often wonders how she had any friends. Regardless, it was the direction she finally took.
While she could wrangle numbers with the best of 'em, and even though she wore the crown as the most outspoken, belligerent accountant in the world, her mind got as stuffy as her daily routine. It was here that she dusted off her creative hat and began writing. Now she makes movies in her head, not worried about lighting, shutter speed or editing equipment. Turns out, a computer is much easier to manage than a crowd of actors. She should know, she was an actor at one time.
Website> ~ @KFBreene ~ Facebook ~ Facebook Author Page.