Long and Short Reviews welcomes Michelle Roth, whose latest book, The Darkness Calls, was recently released. Leave a comment or ask the author a question for a chance to win a copy of the book.
Michelle is a huge romance fan and has been since she was a teenager. She said she considered herself a writer the first time she wrote nonstop all night, getting to bed at eight in the morning.
"Was I a good writer? Probably not. When you give up something you love, like sleep.. or you forgo a normal creature comfort to get words on the page – that makes you a writer in my opinion," she told me.
Michelle uses a pen name, keeping her first name and adding her mother's maiden name.
"She was my biggest fan, I think," she told me. "When she passed, that was part of what spurred me to write. I stopped asking myself 'Why?' and started asking myself 'Why Not?'. It's an homage to her, really," she told me.
Most of Michelle's work, until this release, has been contemporary erotic. The Darkness Calls is her first attempt at a paranormal romance.
"I decided that it would be interesting to a universe where vampires and humans knowingly coexisted. I enjoyed the plotting for this immensely," she explained. "The questions stopped being … How will they fall in love and how will I tear them apart only to reunite them and started being.. How do I do all that when one of them needs to drink human blood to survive? That adds a brand new layer of tension, I think."
"How do you judge what makes a good erotic story when writing your own fiction?" I asked.
"I try to make sure my characters never stretch plausibility with their reactions. Scenes where someone finds out this guy they've been with is a werewolf (when they never knew such a thing existed before that moment) and then they immediately go to bed together? That's outside the bounds of plausibility. When woman lets a random billionaire dom she just met that night tie her up and make her his sex slave? That's outside the bounds of plausibility. It's gotta be honest and real in order to connect with others, I think."
Sometimes ideas just happen for Michelle. She'll be at the store and see someone, or she'll hear a song on the radio and a glimmer of an idea will spark. She might read a book and think but what if the characters had done this instead. Suddenly she'll be typing away madly on her phone or scribbling ideas in her notebook, with one small thing creating a torrent of brainstorming.
She did have a period of time, however, where she had writer's block for a few days.
"For me, it was torture. I'm always writing," she said. "If I'm not writing, I'm thinking about writing. How did I fix it? I went back to the characters. I find that if something isn't flowing, it's because I'm forcing the plot and characters to do something that just isn't right."
Finally, I asked, "What advice would you give an author who wants to write erotica?"
"Think about positioning. He can't balance on his elbows and have one hand on her breast and another on her clit. Just can't happen, cookie. Think about that kind of stuff. And for god's sake… Make it honest, whatever you write. Be sure that your characters are doing things that make sense based on who they are."
When Lilly Ferguson narrowly avoids being mugged after work, she's shocked to find that she's gotten the attention of Talan McKenna. He's the sinfully handsome owner of the Foxwood Casino and Spa where she works. There's only one problem, though…

Talan is one of the Transfigured. Like half a million others across the globe, he possesses a very specific genetic mutation. It leaves him with the inability to age, an aversion to sunlight, and a thirst for human blood. When he learns of Lilly's tragic past, he worries that it's an obstacle he'll never be able to overcome.

Despite her heartbreaking history with the Transfigured, Lilly immediately senses that Talan is different. Where her fears once lay, there's only a sense of peace and comfort. Just as they begin to build a love made to last several lifetimes, a shadowy figure from her past emerges and threatens to destroy everything.
About the Author: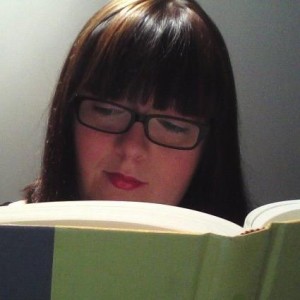 Michelle Roth is a novelist from the Great White North (Toronto, ON). When she's not disappearing into foreign lands, or making two perfect strangers that she invented fall in love, she's probably curled up somewhere with a glass of wine and a good book.
In her spare time she is typically hanging out with her awesome boyfriend and their two equally awesome cats. She likes taking road trips to nowhere in particular, cooking elaborate meals then making other people do the dishes, and being nerdy on the internet. Her books are currently available on http://www.michelleroth.net.
Website | Facebook | Twitter | Amazon Author Page
Buy the book at Amazon.