Long and Short Reviews welcomes Kat Martin, whose newest book Against the Sky is being released on January 26. To celebrate the release, Kat will be giving away a copy of Against the Wild to a lucky winner– please leave your email address.
Kat started writing because of her husband. He had written a novel he couldn't sell, so she started helping him.
"I got hooked!" she told me. "Basically it's as simple as that. Once I got going, I felt I had discovered my true calling."
She began writing in 1985, had her first book published in 1988, and has written 65+ books (she's lost count of how many she actually has written. She doesn't have a favorite book, but she does love all the AGAINST books.
Against the Sky is a fish out of water story. Nick Brodie, an ex-Anchorage cop, is tough as nails, a true man's man, comfortable in the hard life in Alaska. But Samantha Hollis, the owner of the Perfect Pup pet grooming parlor in San Francisco likes shopping at Sak's and a day at the spa.
"It was fun finding ways to make their relationship work when they seem so very far apart," Kat said.
She's currently working on the final edits and marketing for the next book in the series, Against the Tide, which is being released on May 27. It's the story of Nick's brother, Rafe Brodie. I asked her to tell us a little about it.
"It starts with a murder and expands into high action suspense. Lots of secrets in Against the Tide," she shared.
"Do you ever suffer from writers' block?" I wondered.
"I never used to get writers' block. Even now I don't call it that–too terrifying a word. I do get stuck on the story line, trying to make the clues fits, to solve the murder or whatever, to figure out a way to tell the story that makes sense. I stop writing, read, take a trip, a day off. I don't stay off the computer very long."
Kat just works through her characters and the plot a little at a time. She'll get an idea for a story, then she tries to solve the mystery as she writes it. If she gets off-track, she'll stop. She also looks for the right guy to tackle that mystery and creates a woman strong enough to handle him.
"I'm not much on re-writing," she confessed. "Rather not make the mistake in the first place."
Kat has a great office in their home in Montana, with wonderful views out over the mountains. During the winner in California, she can look out at the channel where the boats go in and out of the harbor.
"The view helps me stay focused yet relaxed," she said.
"Do you hear from your readers much?" I asked.
"My Facebook page is very active. Readers seem to like both my old historicals and my contemporary romantic suspense novels. The AGAINST books have been especially popular. One thing readers say that I love hearing is that they read them over and over. What a terrific compliment. Makes all the hard work worthwhile."
"What did you want to be when you grew up?"
"I had no idea. I loved learning, but couldn't really figure out what I wanted to do. After I got out of college, I went into real estate. I enjoyed it and was pretty successful, but it wasn't until I started writing that I knew what I wanted to do when I grew up!"
Since Kat writes a lot of crime, she does most of her research on the internet.
"Things change very fast," she told me. "I like to be accurate. The web is the only way to do that."
Finally, I asked, "What advice do you have for a new writer?"
"Tough to give advice these days since I can't figure out what to do to advance my own career. Get the book written would be my first advice. Then try for an agent and go the traditional print book route if possible. If that doesn't work, you can always self publish. But the money is better with both print and digital and a good publisher behind you. Traditional publishing has huge advantages. Like getting your books in front of people who don't read digital.–which is nearly 60% of the market."
About the Author: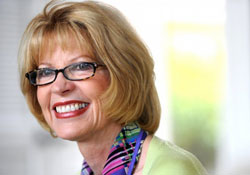 New York Times bestselling author Kat Martin is a graduate of the University of California at Santa Barbara where she majored in Anthropology and also studied History. She is married to L.J. Martin, author of western, non-fiction, and suspense novels.
Kat has written more than sixty-five novels. Sixteen million copies of her books are in print and she has been published in twenty foreign countries, including Japan, France, Germany, Argentina, Greece, China, Russia, and Spain.
Born in Bakersfield, California, Kat currently resides in Missoula, Montana, on a small ranch in the beautiful Sapphire mountains. Her last nine books have hit the prestigious New York Times bestseller list.
In America's last wilderness there are no limits to what a man can do.

For detective Nick Brodie, that means keeping the perps off the streets of Anchorage 24/7. Nick has never backed down from danger, but after the horrors he's seen, he's definitely in need of a break.

Samantha Hollis never thought she'd meet anyone like Nick, especially in a place like Las Vegas. But after one reckless, passionate night, she discovers the charismatic stranger is everything she wants in a man. But can he ever be anything more than a one-night stand?

When Nick invites her to Alaska, Samantha decides to find out, never guessing the depths she'll discover in him or the tangle of murder, kidnapping, and danger about to engulf them both…
Buy the book at Amazon, Barnes and Noble, or Indiebound.com.