Long and Short Reviews welcomes Anna DeStefano whose newest release, Let Me Love You Again, releases today. Enter the Rafflecopter at the end of the post to win one of five digital copies of the book.
"Tell us something about your newest release that is NOT in the blurb."
"That's a GREAT question, and a tough one. My editor and I worked super hard on Let me Love You Again's copy, there was so much good stuff in this story readers will love.
"I think one of my favorite layers that didn't make the cut are the themes that build on what we see of Chandlerville, Georgia, and the heartwarming friends and families that live there. It's easy to say that family and community are an important part of living in the South. What I wanted to show with the Echoes of the Heat series (and Seasons of the Heart) was how the lines of family and friendships blur in the best of small towns everywhere.
"In Let Me Love You Again, I continue a running quilt theme and show how very special these hand-made, heirloom pieces of art can be to families, as they're handed down from generation to generation. How odd pieces of 'cast away' fabric can be sewn together to make something stronger and far more beautiful than you can imagine—the same way people will always surprise you when their hearts are in the right places and they're looking out for others as much or more as they protect themselves.
"Toss in the Dixon foster family, the heart of these stories, and how important Marsha and Joe Dixon have become to everyone who knows them, and the result became a living, breathing reflection in Let Me Love You Again of the kind of community and family any of us would be lucky to call our own."
Anna begins with the eyes when she's writing descriptions of her characters because they are the windows to the soul, and emotion is key to how she finds character.
"My stories build from the characters first—their journeys, back stories, dreams and challenges," she explained. "And if the hero and heroine can't look into each others' eyes at the very beginning of the story and make that spark of connection that tells them on some deep level that THIS is someone they're not going to be able to walk away from so easily, no matter how hard they try —then I haven't done my job. Watch those eyes, readers. I hope you feel the same thrill I do each time I discover a new hero and heroine and why their story is going to be the BEST romance I've ever told!"
Oliver and Selena, the hero and heroine from Let Me Love You Again were introduced in Anna's novella Here in My Heart. They're part of a seven-year-old love triangle that blew apart friendships when they were in high school with the hero and heroine from Here in My Heart, Dru Hampton and Brad Douglas.
"As I fell more and more in love with them as secondary characters who weren't even on the page in HiMH, I KNEW I was going to have to tell Oliver and Selena's story next. And that Dru and Brad (and Dru and Oliver's foster brother Travis and their parents) would have to come back and be an integral part of making sure Oliver and Selena find their happily ever after," she told me. "It was a lot to keep up with as I wrote LMLYA. But Oliver and Selena's families and community are so integral to who and what they were as kids and who they are becoming as adults, it was TOTALLY worth all the hard work. Let Me Love You Again is hands down one of the funnest novels I've ever written, and I love hearing how much early readers are enjoying it."
Anna was born and raised in a small Southern town, and she fell in love with those memories all over again as Selena moved back to Chandlerville (after living in New York for the last seven years).
"And then there was Selena navigating how 'involved' southern families and communities insist on being in the lives of the ones they love," she said. "It can be good thing, and a suffocating one. And as a proud introvert, a little crazy-making for me sometimes. But I write about communties and in particular small towns because I absolutely love them—and love watching my characters discover the wonder of them. It warms my heart each time I hear from a reader who shares that joy."
"What is the most surprising thing you discovered while writing your books?" I asked.
"That while there's humor and sassiness and triumph in all my stories, and magical love, what moves me to write is people who find hope and faith if the face of adversity. I put my characters through difficult challenges and then build these wonderful worlds around them, full of everything they'll need to succeed. To writing the heartwarming, enduring endings that I love, I evidently need to begin with characters who dare to battle every step of the way for their happily ever afters."
Anna hardly ever winds up with the same title that she writes the book to. Work-in-progress titles often reflect the emotional journeys that her characters are going through.
"Unfortunately, those aren't often the kinds of titles that will sell the story best once it's done. My editors have always been great, helping me dig for ways to key readers into what they'll love about a novel. And for the most part, I think we've succeeded," she said. "But you be the judge for this release:
"My working title for Oliver and Selena's second-chance-at-love, secret-baby story: Waiting for Your Love. Which was all about the idea that a part of Selena and Oliver had always been waiting for them to find each other again (that part being the beautiful little girl they share).
"Published title: Let Me Love You Again. Which is all about the amazing moment in the story when Oliver realizes what he's missed and might lose again and challenges Selena to stop protecting her heart long enough to let him win her back.
"Which do you think is better?"
Anna teaches a lot of writers and told me that everyone has fear in their process; every artist battles self-doubt and insecurity.
"The key is recognizing what your weak areas are and confronting them—learning how to tackle them in positive ways as part of your process, instead of letting them shut you down because you'd do anything to avoid them," she explained. "For me, that fear is draft writing. I like to plan and love to edit (I'm worked as a freelance fiction editor as well as being an award-winning senior technical writer). But my heart is never settled, my nerves are on edge, entire time I'm writing that first 'ugly' draft of a book, where I'm creating into the abyss and am never really sure what's going to happen next and how I'm going to pull the story off until I've reached the end for the first time."
Finally, I asked, "Are you working on anything at the present you would like to tell us about?"
"I'm actually finishing up the third Echoes of the Heart novel, His Darling Bride. Readers meet artist Bethany Darling in Let Me Love You Again. And her love story with newcomer to Chandlerville, Mike Taylor, a sometimes cowboy who kisses Bethany the first time he lays eyes on her (to rescue her from the advances of a pesky ex) gets off to a bang from the start. Mike blows into town carrying a passel of secrets for the locals to figure out, and the last thing Bethany needs in her life is more drama. Too bad for them they're meant for each other whether they want to be or not, and Bethany's family and friends aren't inclined to let either of them off the hook until they realize it."
Selena Rosenthal left behind her high school sweetheart, who was the love of her life, seven years ago.

Now, she and the once-rebellious Oliver Bowman are back in Chandlerville—after his foster father's heart attack and Selena's contentious divorce—to deal with her secrets, the recklessness that caused their breakup, and the almost-strangers they've become to each other and their families.

As soon as his father is stronger, Oliver must return to the successful career that helps support a new generation of foster kids. But he's falling for Selena again, her daughter has a hold on his heart, and he can't imagine leaving behind his brothers and sisters once again.

More attached by the day to their charming hometown and families, Selena and Oliver fall in love for the second time.

Has fate brought Chandlerville's prodigal children together again…this time forever?
About the Author: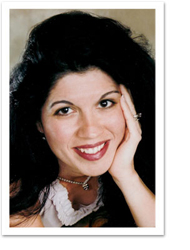 Anna DeStefano is the award-winning, nationally bestselling author of more than twenty-five books, including the Mimosa Lane novels and the Atlanta Heroes series. Born in Charleston, South Carolina, she's lived in the South her entire life. Her background as a care provider and adult educator in the world of crisis and grief recovery lends itself to the deeper psychological themes of every story she writes. A wife and mother, she currently writes in a charming northeast suburb of Atlanta, Georgia, not all that different from her characters' beloved Chandlerville. She is also a workshop and keynote speaker, a writing coach, and a freelance editor.
Website | Blog | Facebook | Twitter | Goodreads | Newsletter | Pinterest
Buy the book at
Amazon
.