Devilishly delicious…
I confess. I've been in love with Damien Lowell for more than two years.
Several years ago, I was at a friend's amazing wedding at a spectacular mountain home. Of course, with my diabolical mind, I turned an ordinary wedding into something a bit risqué!
I imagined that the lower level of the house was really a dungeon. Why not? No one was invited down there, and so there could have been, right?
So if there was, what would it look like? And what kind of fun equipment might there be? Of course, it would have everything my mind could conjure.
The more the idea rolled around in my head, the more I liked it. It began to take shape and grow. I loved the idea of a club being set in a remote location. The privacy would even allow for outdoor activities, something I hadn't played with a lot.
I modeled the Den after the house I'd been at, including the gentle snowfall as the bride and groom get married.
And then my thoughts turned to the home's owner. Obviously, he would be a man of some means. And clearly he'd be a Dom. Oh, and did I mention sexy? A Dom amongst Doms.
Damien took shape in my mind, and I saw him as the man who presided over the wedding and collaring ceremony. But he remained a bit aloof in my mind. And that was okay with me. After all, I was busy swooning over Master Marcus and having a delightful time introducing Julia to the delights of interacting with an alpha male!
While Damien was a bit of a mystery, even though he appeared in each book, he was somewhat of an enigma. He became clearer with each successive story. By the time I started writing book six in the Mastered series, I knew him fairly well. And more than that, I had a crush on him.
If Damien was elusive, Catrina was doubly so.
For a long time, I wondered about the kind of woman he would be attracted to. After all, he has his choice of women. While he doesn't live at the Den fulltime, he is there for most of the parties. Because of his reputation, a number of women want to scene with him.
But I figured it would take someone really strong and powerful to capture his imagination and ensnare his heart.
Then one day, Milady Catrina showed up at the Den. With her tall boots and confident manner, Damien has met his match.
She turns his world upside down. How does he deal with a woman who's his equal? He's a Dom and any woman he's with will have to submit.
He's torn about approaching her. She's a Domme, and a damn good one. And she's a member of his club. She deserves the same respect he shows all Doms.
But…
He's attracted to her. He wants her. And he's determined to have her. Rules be damned, her own hesitation be damned.
He can fight everything except the certainty that they're supposed to be together.
Convincing her will be no easy task, he knows. The harder the chase, the greater the rewards…
I invite you into the heart and soul of the Den…where the wildest of fantasies becomes reality, lives are transformed, and limits are shattered.
About the Author: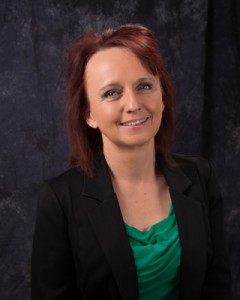 Sierra Cartwright is the international best-selling author of the Mastered series from Totally Bound Publishing.
Her recent release Over the Line was named Best Book of the Year by BDSM Book Reviews.
The UK's Daily Mail says Cartwright is "Even racier than 50 Shades." The Amazon Kindle UK #1 bestselling author hails from Manchester, England, though she was raised in the US and now calls Texas "home." She is the acclaimed author of more than twenty erotic romance novels, including the bestselling Mastered series from Total-E-Bound Publishing.
She was previously published with Harlequin/Silhouette under a different pseudonym, and won numerous awards as well as a coveted spot on the USA Today bestseller list.
Sierra has been interviewed by Handbag.com, the Daily Mail, USA Today, Female First UK, Marie Claire Brazil, and she did a segment for the Orlando Fox affiliate with Chase Cain.
She is a multiple CAPA-nominated author.
sierracartwright@hotmail.com | facebook.com/SierraCartwrightOfficial | www.sierracartwright.com