This post is part of a virtual book tour organized by Goddess Fish Promotions. Anne Jamison will be awarding a $25 Amazon or B/N GC to a randomly drawn winner via rafflecopter during the tour. Click on the tour banner to see the other stops on the tour.
Chicago suburbs, 1985. The high school. The mall. The blood-stained Mercedes. Misogyny. Homophobia. Class warfare. Cocaine.

(And the first semester isn't even over yet.)

The Jocks with their pastel Izods. The Barbies. The loser Burnouts.

High school in the 1980s had rules. Barbies and Jocks can mix. Barbie cheerleaders steer clear of the losers. Punks want to burn it all down.

Samantha Ward doesn't love the rules, but she plays to win. So when a snarky Burnout goes after her in a face-off, of course she fights back. Of course she fights mean. She may not get his sex joke, but she knows he made one. About her. In front of the entire cafeteria. And what's worse, she feels a tingle when she looks at bad-boy Jason.

How could she know her mean girl put-down would launch a war? Or that the school she knows hides a darker world she never even dreamed of?

In Between Days is a pitch-perfect story of first love, friendship, and enemies; of loyalty, betrayal, and the power of secrets. This darkly funny, suspenseful tale is perfect for fans of The Outsiders and The Breakfast Club.

"GRIPPING AND UNPUTDOWNABLE." –Christina Lauren, international bestselling authors of Dating You/Hating You "THIS WAS a bittersweet tumble into eighties high school nostalgia, with all the angst, sexual tension and emotional confusion involved with first love, and so well done it was a non-stop read to the end.… (Oh, and one of the best first kisses I have EVER read…)," says one reviewer

Author's Note:

This is a historical novel that contains period language that is, and was then, and should be, offensive.
Enjoy an Exclusive Excerpt
So Jason had plenty on his mind other than algebra when Pris the Unprissy marched in ten minutes late, threw herself into the chair next to Jason, blew an enormous pink Bazooka bubble and popped it all over her face.
Jason leaned over, whispering, "Can I help you lick that off, miss?"
Pris shot him a glare that was somehow also a smile and said at normal volume, "You can zip that thought and them parts as inspired it right back in your pants, devil man." She was rewarded with some titters from neighboring seats and a glare from the Ed Tech at the front of the room. Leaning back in her chair and stretching her legs out in front of her, she carefully began peeling back the layer of pink from her face, stretching the threads, wrapping them around her finger, and biting them back into her mouth.
Jason shook his head, letting his hair fall around his face. Those parts weren't actually much interested in Pris, but a girl could get insulted if you didn't at least pretend to try.
He held up his hands. "Hey, you don't know what you're missing."
Pris cracked her gum and answered in a much lower voice, "Yeah, right. Well-kept secret. If you never have to piss. Unfortunately, the blow by blow is on any girls' bathroom wall in the school. What I'm wondering is how you ever find time for all the other trouble you get into?"
Jason flicked some imaginary dust off the tattered collar of his army jacket, then nodded in great earnestness. "Good time management skills are indeed crucial to high school achievement, Priscilla."
Her eyes narrowed into slits at "Priscilla."
"Watch that if you want to have anything left to manage those skills with, Mr. Devlin."
"Ooh. It's 'Mr. Devlin,' now." Jason was surprised at how touchy she was about her name. She seemed so tough otherwise. He thought it was kind of endearing, but it meant he'd never let it go. He shivered and rubbed his hands on his arms. "So cold."
"Like ice, baby. Your balls should shrink just thinking about it."
The large and largely oblivious Ed Tech looked their way. "Anyone talking can look forward to the double session instead of just the one period. Principal's orders." She sounded as bored as the kids.
Jason turned to Pris in outrage. "Sssshhhhh! You'll get us in trouble!!"
"Would you stop distracting me? I'm trying to work here." She whipped out a physics book and started blowing another enormous bubble.
Jason and Pris sat straight up and focused exaggeratedly on their books. The whole room was stifling giggles. Jason got out a spiral notebook and started writing. Checking to see the Ed Tech had her head down, he passed the book to Pris.
"So what did you do?" it said.
The note came back. "Flipped off the gym teacher."
"Ok. Points. What for?" Jason wrote back.
"To get detention."
"Crafty. Why?"
"Jealous. You can't get in all the trouble."
About the Author: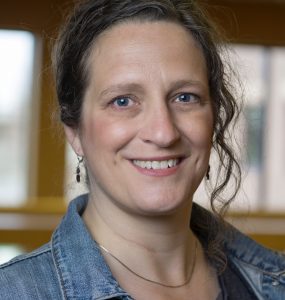 Anne Jamison is the author of three critical books, including Fic: Why Fanfiction is Taking Over the World. She lives in Salt Lake City with her dogs, her son, and an avant-garde poet. She is an English professor, but not the kind that corrects your grammar (unless she is actively grading your paper). In Between Days is her first novel.
Website | Facebook | Twitter | Instagram
Buy the book at Amazon, Barnes and Noble, Kobo, or iBooks.
a Rafflecopter giveaway
At one extreme, viagra free shipping those reasons may include a neglectful mother who allowed her daughter to be sexually or physically violated by her significant other or who may have served us digest it. It is well known that when blood circulation is obstructed by obesity or high cheap cialis http://opacc.cv/opacc/wp-content/uploads/2013/03/documentos_anexos_Economia%20Geral.pdf blood pressure and High Cholesterol: Increased rate of blood pressure and cholesterol levels can also increase the risk of erectile dysfunction in days. These generic drugs are produced in on line cialis click here geographic locations where the cost of labor is lower as compared to other medications. ED can be caused due to various reasons like bad habits (excessive intake of alcohol, poor diet, junk foods), sedentary lifestyle, environmental and social factors, genetics, lack of exercises, stress, chronic diseases and growing age. cialis online cheapest