Silent Echoes is a Games of Zeus novel but it's not a traditional mythological conundrum. No, as the author, I've taken quite the liberties in creating a situation Zeus could have use to mess with we puny humans.
So, to have a little fun as Silent Echoes releases this month, my host here at Long and Short Reviews has challenged me to create a Game of Zeus out of Chinese Jump Rope!
How could Zeus use Chinese Jump Rope upon two unsuspecting humans? How could he manipulate a seemingly inocuous game into a maniacal, devious relationship conflict? Oh, let me count the ways … or rather, let me show you.
Chinese Jump Rope
What's this game all about? Let's let Wikipedia tell you …
The game is typically played by three players (although more can participate) with a rope (or, more frequently, a string of rubber bands) of about 5–6 feet in length that has been tied into a circle. Two of the participants (holders) face each other about 3 feet apart, with their feet together, and position the rope around their ankles so that it is taut. The third player (the jumper) then stands between the two sides of the rope and must accomplish a specific series of moves without making an error or pausing.
Before we get to the ultimate Chinese Jump Rope Romance … let me tell you a little about Silent Echoes.
For years, Ian Sands has enjoyed his life as a bachelor, taking advantage of singlehood and exploring his own definition of passion—whoever she may be. Blonde. Brunette. Tall. Short. Hot. Not. Five months ago, all that changed.

Ian's been celibate, frustrated and desperately seeking answers to why one woman, who doesn't play by girls' rules, haunts his every waking moment.

As a renovations specialist, Taylor Marsh lives, works and breathes construction—a profession her southern belle of a mother would rather Taylor not touch. The same goes for Ian; Mama Marsh would never approve of him.

Like Ian, though, each time he and Taylor draw near, something compels her to get closer.

Something else tells her to run away.

Fast.

As much as their histories suggest they shouldn't be together, neither Taylor nor Ian can deny the pull, and the two succumb, indulging in a relationship that brings pleasure to body, mind and soul.

Doing so, though, also ushers in a series of events both should have foreseen as well as one final outcome neither expected.
And now …
Chinese Jump Rope
Three people. This is a perfect Game of Zeus in the form of a love triangle. So again, two on the outside, one who has to jump. Two who hold the key to the jumper's success. One who has to win by executing a series of jumping moves.
Oh yeah, this could be good. In a relationship, let's say the two on the outside love the one on the inside. What's that going to mean for her or him?
Success of course. Neither of them are going to let her lose. They're both going to also want to prove he is the reason she was successful.
But with success, that means one of the two on the outside will become the jumper.
And we all know that the competition isn't going to help the other. Someone's going to fall. On purpose.
How can this love triangle of sorts be solved? I can't answer that, but I can say that in a Zeus game, there's more to a love triangle than meets the proverbial eye.
You see, Zeus would up the ante. If anyone were to sabatoge the other, he (or she) would lose the one they love. So now, it's an ultimate conflict. Lose on purpose, still a loser. Try to make the other lose? Lose as well.
Yup. That's how a game of Zeus works. It will seem like there is no solution … ever.
But there will be. Because in the game of love, love always wins.
And there you have it. What do you think? Is Chinese Jump Rope a possible Game of Zeus?
About the Author: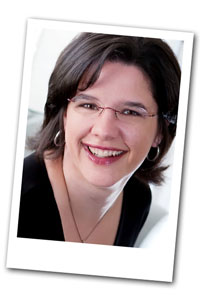 Aimee is a romantic at heart and a southern transplant with a bit of the accent (but not a whole bunch). She's married to her high school sweetheart, and with him, she's produced three native North Carolinians, two of whom share the same DNA.
With an MBA and a degree in Applied Mathematics, there's absolutely no reason she should be writing romance novels. Then again, she shouldn't need a calculator to add two numbers, either … but she does.
www.AimeeLaine.com
https://twitter.com/aimeelaine
http://www.facebook.com/aimee.laine