Kimberly Dean has stopped by Long and Short Reviews to share a special holiday guest blog with us. Enter the rafflecopter below to win a 0.5 oz bottle of Boucheron Trouble.
If There's No Mistletoe, Can They Still Kiss?
The holidays are upon us, and everyone is caught up in the season. I have a sexy new romance releasing, and it made me curious about one particular holiday tradition – kissing under the mistletoe. When did this start? What does it mean?
Dating way back to Celtic Druids and ancient Greeks, mistletoe has always been magical and mysterious. It was considered a sexual symbol, acting as an aphrodisiac and bestowing life and fertility. It was also thought to ward off evil spirits and was often hung over doors to prevent the entrance of witches.
Kissing under the mistletoe came later with the Greek festival of Saturnalia. Sometime thereafter, it was made a part of marriage rites. In Scandinavia, mistletoe was a sign of peace. Arguing couples would kiss under the mistletoe to make up, and enemies would declare truces underneath the plant.
Mistletoe seemed to become associated with Christmas later in the eighteenth-century. In England, a young lady would stand under a ball of mistletoe that had been decorated for the season, waiting for kisses which she couldn't refuse. A kiss would mean friendship or romance, but if the girl received no kisses, it meant she would not marry the following year.
These days, kissing under the mistletoe is more about fun and romance. According to tradition, if you decide to kiss someone under the mistletoe, a berry must be picked from the sprig before the kiss. Once the berries are gone, no more kissing is allowed.
Based on all that, I think my new book, Courting Trouble, will fit into the season quite well. It's sexy, flirty, and more than a little mischievous. There's no mistletoe, but there's a lot of kissing going on!
When times get tough, how bad does a good girl have to get?

Sienna Blakely is bright, articulate, underemployed and forced to rely on the one asset she vowed never to use – her looks.

With bills piling up, Sienna signs a contract with Luxxor Escort Services. A contract that strictly forbids any sexual contact with clients… And then she's assigned to companion Jason Sloan. Just meeting the man causes a full-body jolt. Arrogant, powerful, and sexy, he's trouble. And he can see through the facade she's erected, right down to the intelligent and sensual woman underneath. He challenges her wits, and he challenges the rules.
About the Author: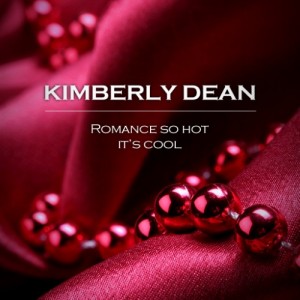 When taking the Myers-Briggs personality test in high school, Kimberly was rated as an INFJ (Introverted-Intuitive-Feeling-Judging). This result sent her into a panic, because there were no career paths recommended for the type. Fortunately, it turned out to be well-suited to a writing career. Since receiving that dismal outlook, Kimberly has become an award-winning author of romance and erotica. When not writing, she enjoys movies, sports, traveling, music, and sunshine. Follow Kimberly on Twitter @KDean_writer or on her website at KimbrlyDean.com.