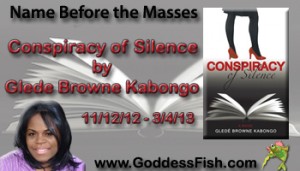 This post is part of a virtual book tour organized by Goddess Fish Promotions. Gledé will be awarding an Italian leather journal to a randomly drawn commenter (US/Canada Only) during the tour. Click on the tour banner to see the other stops on the tour.
*****
I absolutely would read my book if I never heard of me, and the reason is simple: I love a good story. The only thing I love as much as writing is reading, if not more so. Some of the best books I've ever read were by authors I never heard of prior to reading their work. I discover great books either because they're recommended to me or because I come across them on my own and like the synopsis on the back and decide to purchase. I allow the story to dictate my decision, not whether or not I've heard of the author. The Australian Author Kate Morton came to my attention when a co-worker gave me a copy of The Forgotten Garden. I never heard of Kate up until that moment but I'm now a huge fan of her writing.
*****
About the Author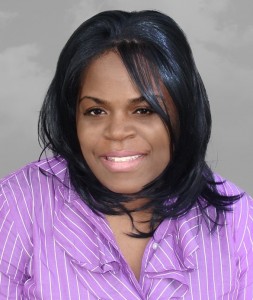 Gledé Browne Kabongo began writing at age 14 when she covered soccer matches for her hometown newspaper. She has also written for the Patriot Ledger and Metrowest Daily News, two Massachusetts based newspapers. She earned a master's degree in communications from Clark University, and once had dreams of winning a Pulitzer Prize for journalism. These days her dreams have shifted to winning the Pulitzer for fiction, and a Best Screenplay Academy Award. For the past decade, Gledé has worked in senior marketing roles for organizations in the Information Technology, publishing and non-profit sectors. She lives in Massachusetts with her husband and two sons.
Author website: http://www.gledebrownekabongo.com             Twitter: @gkabongo
*****
She has the perfect life—and a secret worth killing for.

Nina Kasai is a gorgeous, Ivy League educated executive who would do anything to keep her past a secret, even from her husband. Seventeen years ago, she ran for her life and the truth has been locked away in the pages of her hidden diary, and in the mind of a disturbed woman who will never tell—ever.

When Nina lands the cover of a prestigious business magazine however, she can no longer hide from the powerful enemy she escaped. Phillip Copeland wants to be the next Governor of Massachusetts and he's not above using his power and influence to silence Nina. He warns her to keep quiet about what happened all those years ago—or else.

As the stakes are raised, both politically and personally, Nina realizes the only way to win this game is to tell the truth. But who will believe her since her diary has been destroyed, and the only other witness isn't talking?

Nina's one chance at reclaiming her life hinges on a dramatic courtroom battle where nothing is as it seems. And when the verdict is read, four lives will be forever altered.