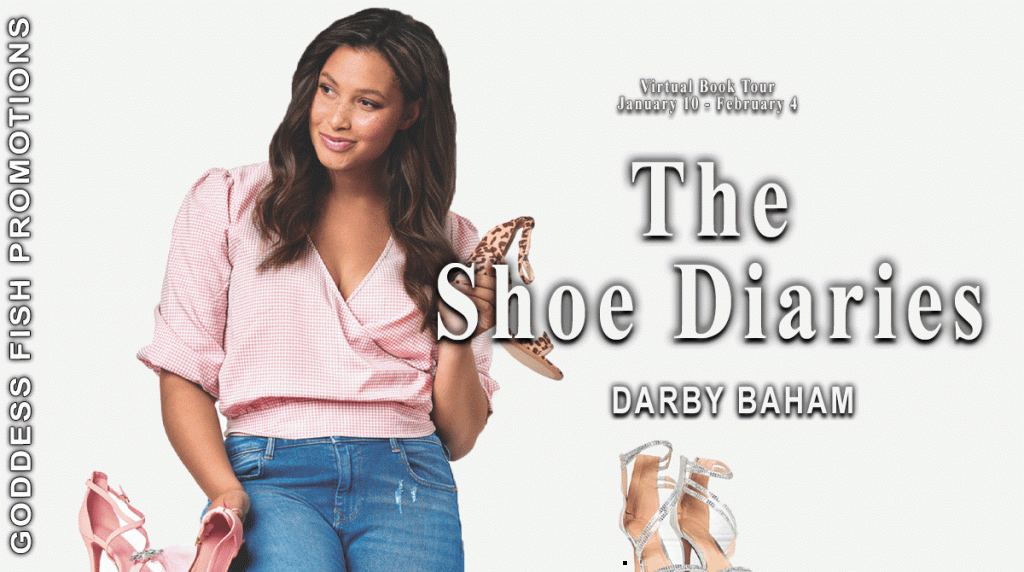 This post is part of a virtual book tour organized by Goddess Fish Promotions. One randomly chosen winner via rafflecopter will win a $50 Amazon/BN gift card. Click on the tour banner to see the other stops on the tour.
If I'd never heard of me would I read my book?
Every woman has gone through some version of creating her list of "shoulds."
You know them well.
Ø should get a degree
Ø should have a successful career
Ø should be married by X age
Ø should be a certain weight with an envious waist-to-hip ratio
Ø should be whatever else society told you to be
Well, Reagan Doucet, the main character of The Shoe Diaries knows exactly how exhausting that can be. Like many of us, the successful writer has spent her twenties trying to build a perfect life. Not only has she managed to check off many of her shoulds, but she's also cultivated an envious shoe closet and the best set of friends who can both laugh with her and challenge her when needed. And that's perfectly enough until she realizes she is like the hot-pink stilettos that have gone unworn in her closet for years—beautiful to look at, but unfulfilled. On top of all that, one of her best friends is chronically ill, and she has a nagging suspicion (though she will absolutely deny it if asked) that she's still in love with her ex from college.
I think this is a book many people can relate to. It's fun, vulnerable, sometimes painful, but ultimately a hopeful story about trusting yourself again and giving love one more chance. The Shoe Diaries is also the first book of my Friendship Chronicles series with Harlequin Special Edition. Each book will follow a different woman dealing with the angst we all have around succeeding in our careers, our desires for love, and the beauty in the friend connections we make.
It's never too late to put your best foot forward

From the outside, Reagan "Rae" Doucet has it all: a coveted career in Washington, DC, a tight circle of friends and a shoe closet to die for. When one of her crew falls ill, however, Rae is done playing it safe. The talented but unfulfilled writer makes a "risk list" to revamp her life. But forgiving her ex, Jake Saunders, might be one risk too many…

From Harlequin Special Edition: Believe in love. Overcome obstacles. Find happiness.

The Friendship Chronicles/Book 1: The Shoe Diaries

"Reminiscent of Sex and the City and the Shopaholic series in the best possible way. Her stories are a lot of fun and yet she still tugs at your heartstrings."–Gail Chasan, Special Edition Editor
Enjoy an Excerpt
February 13, 2016
"With this ring, I thee wed, and with it, I bestow upon thee the treasures of my mind, heart and hands…"
Staring at my friends from my seat, I noticed more than just their words as they recited their vows. I saw their hands clasped together throughout the ceremony, and the smiles they wore even through their tears; the way they focused on each other like no one else was present even while a hundred and fifty of us stared at them with glee. But most important, I saw the love that was undeniable between the two of them. Strange, but I was all at once happy and sad, amazed and hurt. In them I saw hope for a future. Here were two people who'd found love and decided that nothing else was more important than their union. Yet, standing less than two feet away from them, I also saw the man I'd hoped would be my future—and it hurt me to my core to know that we would never have this same moment.
Every few minutes I caught myself peeking over at him during the ceremony, hoping he would turn to me, and we would have some kind of knowing thought between us. That we would have a brief second where no words were necessary, and through our eyes, we'd say, "I know it didn't work for us, but I still love you." I craved that moment more than anything I'd ever wanted before, wishing with all my might he would just look over. Just glance at me…and smile.
That look never happened.
About the Author: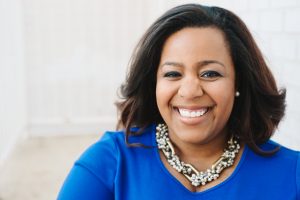 Darby Baham (she/her) is a debut author with Harlequin Special Edition and a New Yorker of five years who sometimes desperately misses the sprawling shoe closet she had while living in Maryland. She's had personal blog posts appear in The Washington Post's relationship vertical and has worked in the communications industry for more than two decades. The New Orleans, LA native is also a lover of big laughs and books that swallow you into their world. Her first book, The Shoe Diaries, is out now.
Website | Linktree | Facebook | Twitter | Instagram
Darby Baham's Washington Post bylines
I had the perfect date dress. Why did it hang in my closet unworn for more than a year? — March 2016
When it comes to relationship advice, sometimes it's best to ignore your friends — February 2016
I'm the oldest sister in my family and I'm single. And that's okay. — March 2016
I was afraid to say 'I love you.' Here's how I found the courage. –
Subscribe to receive books specifically from Harlequin Special Edition
Buy the book at Barnes and Noble, BooksaMillion, Harlequin, Indibound, Google Play, or Target.