Leave a comment for a chance to win a print copy of R is for Rebel. (US/Canada only)
Thank you so much for having me visit! I love your list of suggested topics and was so happy to see "ideal writing spaces" as one of the possibilities. I love picturing places and spaces when I am writing—not just my own imaginary favorite places, but the rooms and homes where my characters live.
For myself, I love libraries, both public and private. I feel like the physical books protect and inspire me. Here are two of my all-time favorites: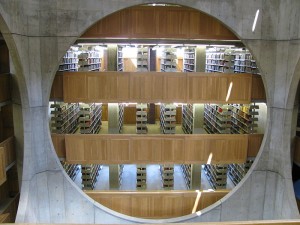 Louis I. Kahn designed this one in Exeter, New Hampshire, in 1972 and I love the combination of brutality and magic: all that cold concrete inviting you to cross over to another dimension. It feels like passing through a space portal to a new world, just like starting a new book.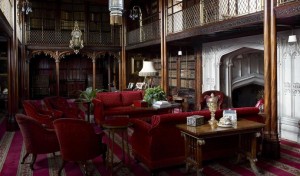 This one is the private library at Arundel Castle (the inspiration for my fictitious Dunlear Castle in the Unruly Royals series). Max and Bronte from A Royal Pain love to read and hang out (and kiss) on that maroon velvet couch in front of a crackling fire.
In addition to libraries, I love all interiors and how they reflect a character's personality. When I was developing Abby and Eliot (the heroine and hero in R is for Rebel) I went down more than a few rabbit holes looking at pictures of houses in London and Switzerland, hotel rooms in Paris, and farms in the American Midwest. Abby has tons of conflicting interests and ideas, so I pictured her home in London would be eclectic like this, with lots of patterns, textures, and colors: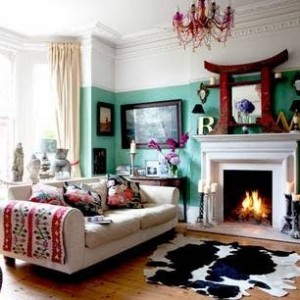 Eliot loves beautiful things and has a sense of pared down luxury, so I thought his house outside of Geneva would be really warm and beautiful, but with a very controlled elegance (he has a few control issues):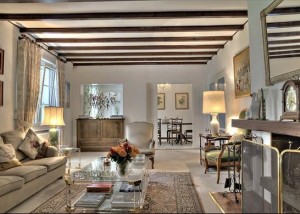 When they finally figure out where they are going to live, I imagine that their happily-ever-after future home will be a mix of those two styles. Here is Bryan Ferry's London flat, which seems like a great approximation of how their two styles would harmoniously mesh: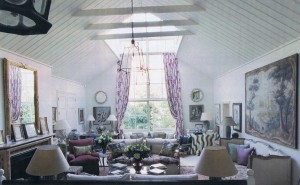 Do you think a person's home is an expression of who they are? A little bit? A lot? Not at all? Please let me know your favorite spaces and how they reflect who you are.
Thanks again for having me!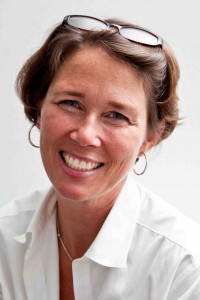 Megan Mulry writes sexy, stylish, romantic fiction. Her first book, A Royal Pain, was an NPR Best Book of 2012 and USA Today bestseller. Before discovering her passion for romance novels, she worked in magazine publishing and finance. After many years in New York, Boston, London, and Chicago, she now lives with her family in Florida.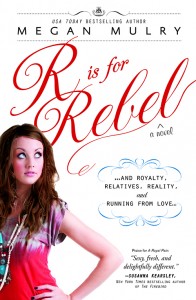 Amazon / Barnes & Noble / Books-A-Million / IndieBound / Kobo / Goodreads
Facebook – Twitter – Website – Pinterest