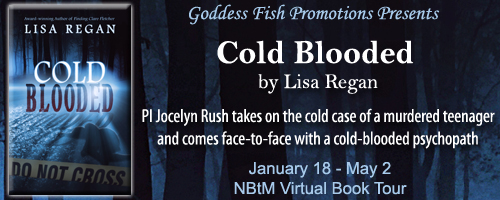 This post is part of a virtual book tour organized by
Goddess Fish Promotions
. Lisa Regan will be awarding a $25 Amazon or Barnes and Noble GC to a randomly drawn winner via rafflecopter during the tour. Click on the tour banner to see the other stops on the tour.
I WISH I COULD HAVE A DO-OVER
That time in 1994 when I sent out one of my crappy YA novels to literary agents and got a call from one of them—only to blow them off. DOH! Lesson: follow through and don't be an idiot!
That time I sent my 175,000 word second draft out to agents before it was ready. Lesson: keep your word count down and use CPs!
That time I accidentally sent Agent John Doe before-and-after photos of my living room after my husband rehabbed it. That's right. I had put Agent JD on my email contacts list since he had taken TWO YEARS to reject me, and when I was sending out the photos I accidentally clicked his name along with the names of various family members. I'm hoping that he deleted it without reading it. I like to pretend that didn't happen. Lesson: manage your email contacts better!
That time an agent rejected me after two years and I didn't ask for a referral. Lesson: if an agent has been considering signing you for a really long time, has been willing to go through revisions with you and you feel you have a rapport, but they reject you anyway, ask for a referral!
That time I sent my book to agents when half of it was a psychological thriller and the other half was a romance novel. Lesson: know your genre and stick with it.
That time I had a blog on my website for like, a year and didn't get any traffic whatsoever besides my mom and my best friend. Lesson: if you're going to blog, do it where people will see it and cross-promote on social media sites.
That time I had a moment of raging insecurity after an agent told me she couldn't stop thinking about my book but wanted to take baby steps. I emailed her and asked her if there was something off-putting about me. I thought she would say, "There is NOW!" but she was very gracious and reassuring that I was just fine. My book just needed work. Lesson: we're all insecure, writers most of all. Keep it to yourself or within your close circle of friends.
That time I didn't use commas. Like, at all. 430 pages, no commas. Lesson: commas are your friend.
That time I did a very lengthy, in-depth critique for someone in a rush and then when she did my book, she put in a comma and sent it back. When I asked her for something more, like her overall impressions, she stopped returning my emails. Okay, so maybe she needs a do-over on that one. Lesson: not all critique partners are created equal so if you find a good one, make sure to keep that person happy!
Fourteen years ago, high school track star Sydney Adams was gunned down in Philadelphia's Fairmount Park. The investigation yielded useless clues, and the case went cold. But homicide detective Augustus Knox never gave up on finding Sydney's killer. Now, retired from the police force and with only months to live, he enlists the help of private investigator Jocelyn Rush to clear the case once and for all.

Armed with little more than a theory as to who murdered Sydney, Jocelyn tries to lure a killer into the open. But unraveling the mystery means facing off against a cunning psychopath whose ruthlessness knows no bounds. When more bodies start to pile up, Jocelyn has to decide just how far she's willing to go to catch a cold-blooded killer.
Enjoy an excerpt:
She stumbled, crying out as her left foot tangled with a rogue tree root poking up through a crack in the concrete. Her hands shot out, prepared to break her fall, but her legs stuttered, almost of their own volition, finding purchase. She stopped, leaning against the offending tree. Her chest heaved. Sweat ran down her forehead and into her eyes, irritating them. Laughter erupted from her diaphragm. How many times had she run this path? Hundreds. Sprained ankle by way of tree root was a rookie move. This was exactly the problem. This distraction.
Pop.
It sounded like a firecracker and registered as a searing, stabbing pain in the back of her right thigh. Like a hot poker. Before she could react, another pop sounded, this one closer. Then two more. She suddenly tasted dirt in her mouth, and her temple was resting on that damn tree root before she could even begin to process what was happening to her. Her legs wouldn't work. Panic, hot and frenzied, closed in on her. What was happening?
"Help," she said, but her voice came out small and squeaky. She thought she heard footsteps approaching from behind. Sydney willed her legs to move, to stand, to scramble, to run. She reached forward with her right arm, feeling for the base of the tree. She had to get up. As her surroundings began to fade to an inky, charcoal blackness, she felt a tug on her lower body.
"Please," she croaked.
Then the darkness swallowed her.
About the Author: Lisa Regan is an Amazon bestselling crime/suspense novelist. She has a Bachelor's Degree in English and Master of Education Degree from Bloomsburg University. She is a member of Sisters In Crime, Mystery Writers of America and International Thriller Writers. She lives in Philadelphia with her husband and daughter. Her debut novel, Finding Claire Fletcher won Best Heroine and was runner up in Best Novel in the eFestival of Words Best of the Independent eBook Awards for 2013. Her second novel, Aberration won Best Twist in the 2014 eFestival of Words Best of the Independent Book Awards. Her third novel, Hold Still was released by Thomas & Mercer in 2014 and has been translated into German. She is at work on her fifth novel.
Website | Amazon Author Page | Facebook | Twitter | Goodreads
Buy the book at Amazon, iBooks, Barnes and Noble, Kobo, or Amazon UK.