Long and Short Reviews welcomes Christy English, whose latest book How to Train Your Highlander, the third book in the Broadswords and Ballrooms series releases tomorrow. For a chance to win a copy, just leave a comment! Christy stopped by to answer a few of our questions.
What are the best and worst pieces of writing advice you ever received?
The worst: To think about marketing. There is a time and a place for thinking about selling your work, but it is not during the writing process. During the first, second and even third drafts of a novel, my focus has to be on the story itself and the characters that inhabit it. As I take notes from my editor, we begin to think about the reader and about making sure that my words make sense, that the characters are believable and likable to a wider audience, but even then the book is the ultimate boss.
The best writing advice I ever received was two-fold. First, to go into your room, close the door, and write. No one can write your story but you. No one has your voice, and it is your job to find it, to hone it, and to bring craft and magic together on the page. Second, listen to your editor. She knows what she's doing, and she wants to make your book better as much as you do.
If you were stranded on a desert island and were only allowed to have five modern conveniences with you, what would they be?
I would desperately need an e reader, a power source, and a wifi connection. Without books, my life would be bleak, especially on a desert island. I would also need a laptop, which could connect to the previously mentioned power source. And I'd want a fridge so I could have plenty of cold Coca Colas on hand for the crunch times before a deadline.
What's the weirdest thing you've ever done in the name of research?
I'm not sure if it's weird but it was a lot of fun. When I was living in New York and writing THE QUEEN'S PAWN, I traveled to Paris and looked at some of the old buildings that were still standing from the time when Princess Alais' father and brother were alive. Her father began the building of the church of Notre Dame de Paris, and her brother built the first Louvre. I videoed myself at these places talking about King Philippe Auguste (her brother) and her father, King Louis VII. It was a ton of fun to do, but I think perhaps that people less enthusiastic about my subject matter might be bored to tears by the content of my impromptu chats. They are still on You Tube under my channel. You can take a look and see what I mean.
Tell us about a favorite character from a book.
One of my favorite characters from a book would be the couple from Lisa Kleypas' fabulous romance, THE DEVIL IN WINTER. Watching Evie and Sebastian come together first out of desperation and then out of love is inspiring, What I love best about both of those characters is that they let love change them. They come together and become far more than the sum of just the two of them. Their relationship gives them both access to an inner strength that they did not know they possessed. Their love for each other makes both of them better people, and that is wonderful to watch.
Tell us about your family.
I am blessed in that I have a lot of family. There is the man I'm in love with, Eric, who is becoming a part of my family. And there are my book club friends who have been a huge and wonderful part of my life since I moved to the mountains of NC three years ago. There are my soul sisters, Marianne and Amy who I have known for over 20 years, and there are other soul sisters, Hope and Ellen, Trilby and Val, Cathy and Gina, Johanna, and Renee who have blessed my life. There is of course my mom and dad, and my brother, Barry, who always support me and my work no matter onto what path my work takes me. And there is my extended family, both of blood and of love, people that I see rarely but who are a part of my heart. And there is the wider family of readers, fellow book buyers who love the written word and a good story as much as I do. We're all family, too, I think.
I also have to include all the characters in ever book I have ever written, because you live with your stories long after you finish writing them, and your books are your family, too.
She's the Hellion of Hyde Park…

A foolproof plan to avoid marriage:
1. Always carry at least three blades.
2. Ride circles around any man.
3. Never get caught in a handsome duke's arms.

Wild Highlander Mary Elizabeth Waters is living on borrowed time. She's managed to dodge the marriage banns up to now, but even Englishmen can only be put off for so long…and there's one in particular who has her in his sights.

Harold Percy, Duke of Northumberland, is enchanted by the beautiful hellion who outrides every man on his estate and dances Scottish reels while the ton looks on in horror. The more he sees Mary, the more he knows he has to have her, tradition and good sense be damned. But what's a powerful man to do when the Highland spitfire of his dreams has no desire to be tamed…
About the Author: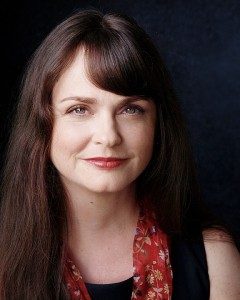 Ever since Christy English picked up a fake sword in stage combat class at the age of fourteen, she has lived vicariously through the sword-wielding women of her imagination. A banker by day and a writer by night, she loves to eat chocolate, drink too many soft drinks, and walk the mountain trails of her home in North Carolina.
Buy the book at Amazon, Books-A-Million, Barnes & Noble, Chapters, iBooks, or Indiebound