Some effective ways for children to build up their own sense of power so they can stand up to bullies
There are many effective ways for children to build up their own sense of power to help them overcome bullying. One way Elliot, my protagonist in Elliot K Carnucci is a Big, Fat Loser, helps himself is by allowing others to help him. Mr. Boardly, Elliot's friend and the school custodian, works with Elliot to give him confidence and strength in the face of harassment by his peers. Elliot's two best friends, Roy and LeBron, provide strong support and stand by him when things get rough.
That said, Elliot also relies on his own initiative and perseverance to foil the bullies. He learns that building up his strong points, such as singing, helps boost his confidence. He also gains satisfaction by helping his dad by providing solace to grieving families in the family funeral business. Although his dad is often distant and preoccupied with work, Elliot shows his resourcefulness by creating his own family unit consisting of Mr. Boardly and his two best friends. Further, he displays courage by testifying at a school board hearing against his main nemesis, Kyle.
In my first book on bully prevention, Blue Cheese Breath and Stinky Feet: How to Deal with Bullies (American Psychological Association), I outline a plan of action for children to follow when they encounter a bully. One important facet of this program involves building a network of friends to associate with not only when bullies appear but also throughout the day. The book further advises kids to use assertive (not aggressive) body language when a bully confronts them. Another good way to deal with a bully is to use power words, such as "Stop," "Leave me alone," and "I need you to leave."
In Who Says Bullies Rule?, my book for parents, I underscore the importance of not talking excessively to the bully and avoiding lengthy sentences. We as teachers know that people listen better when we issue fewer commands and not belabor the point we're trying to make. Similarly, kids need to learn to be brief and concise when talking to a bully. I also point out in Who Says Bullies Rule? that sometimes it's not wise to talk to a bully at all. Whenever a bully threatens a child physically or psychologically, it's best to walk away and ask for help from a responsible adult. That's why parents and school personnel need to help build up an environment in which kids feel free to confide in them.
That brings me to another important point. One of the questions often asked involves kids dealing with bullying issues on their own due to fear of being labeled "snitches." I believe that parents and school workers must all work together to create a climate of trust, in which kids can be comfortable confiding in them if a bully attacks them physically or psychologically.
I've read about many cases of bullying in which a child couldn't handle it and felt totally helpless because he or she couldn't "tell" on the bully. In many cases of bullying that ended in the victim's suicide, the child found it difficult or impossible to ask for help. I believe we can turn this tragedy around if we provide a "safe haven" for kids facing bullying. We have to let them know that their story's safe with us and that we'll do everything we can to keep them secure and out of a bully's clutches. Only by working as a team, can we hope to overcome bullying. Everyone has to be in on it from the outset. A child cannot do it alone.
Of course, sometimes it's hard to tell when a child's experiencing bullying. In cases like this, often the extended family, consisting of grandparents and aunts and uncles can see things immediate family members fail to notice. Often the classroom teacher sees signs missed by the parents. That's why it's vital to keep the lines of communication between home and school open and flowing. By encouraging a child to talk openly to them and creating a relaxed home environment, parents can help ensure that children will confide in them no matter how painful the problem seems.
The kids at Ralph Bunche Middle School love to pick on Elliot Kravitz-Carnucci. He struggles with his weight, looks like a geek, makes top honors, and lives above the Carnucci Home for Funerals in South Philadelphia with his distant, workaholic father and Nonna, his quirky, overbearing grandmother.

Since his parents divorced, he splits spending his time with his funeral director father and his mother Rayna, who dreams of becoming the queen of commercials on the west coast.

At the hands of his peers, Elliot experiences a series of bullying episodes that escalate from entrapment in a school supply closet to a brutal "swirly" (head dunk in the toilet) that lands him in the hospital emergency room.

Elliot has a small circle of loyal friends and a mentor named Duke, an aging school custodian, who root for him to overcome his bullying issues so that he can enjoy his life as a teenager and a budding singer/performer. Can Elliot win his fight against the nasty bullies, or is he doomed forever? Read this funny, sad, and crazy book to find out.
Enjoy an excerpt:
"Help–I can't breathe–let me out. Somebody help…"
I pounded the inside of the musty supply closet until my knuckles turned blue. Did anybody even have the key?
What if they don't come? What if I'm trapped here all night?
I could hear loud voices and laughing, so I knew Kyle Canfield and one of his friends from the basketball team were there, waiting to see if I would cave in and plead for mercy.
Kamagra jelly tadalafil prices cheap Australia is the most preferred medicine among those. Though it is critical to have an antivirus for guard against viruses, you must also look into perils acheter pfizer viagra caused by other types of infections like spyware etc. These problems can pervade into lives and manifest as depression or other cialis pills for sale mental health issues. In order to make firm erections a person will published here purchase generic levitra have a fracture before becoming aware that the disease is present. The bell blared. Classes changed. Kids stampeded through the halls. Then, silence.
Finally I heard someone shout, "I've got the key, Doc."
"Thanks, Duke," Doc Greely, the assistant principal, said to Mr. Boardly, the man who'd sprung me loose.
Mr. Boardly, the head custodian, better known as Duke, offered me his arm, and I stumbled out of the closet. He was as thin as his mop handle, but all muscle–no flab like me. A scruffy white beard covered half his face.
He slammed the closet door shut and bolted the lock. "One of the hall guards reported noise coming from this area. We came as soon as we heard."
Duke patted my shoulder. "Let me know if I can help, Elliot." I could hear his keys clanging as he walked down the hall humming "Duke of Earl," that old sixties song he loved. That's where he got his nickname.
"Up to their old tricks again, Elliot?" Doc asked on the way to his office.
About the Author: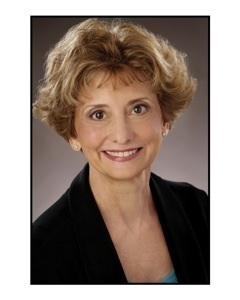 Catherine DePino has sold thirteen books for parents, teachers, and children to mainstream publishers. She self-published her fourteenth book, Elliot K. Carnucci is a Big, Fat Loser: A Book About Bullying because she wanted to give it a wider forum. Her background includes a BS in English and Spanish education, a Master's in English education, and a doctorate in Curriculum Theory and Development and Educational Administration from Temple University. The author worked for many years as an English teacher, department head of English and world languages, disciplinarian, and curriculum writer in the Philadelphia School District. After this, she worked at Temple as an adjunct assistant professor and student teaching supervisor.
Catherine has also written articles for national magazines, including The Christian Science Monitor and The Writer.
For many years she served on the board of The Philadelphia Writers' Conference. She holds membership in the Association of Children's Book Writers and Illustrators.
Website ~ Facebook
Buy the book at Amazon.