Long and Short Reviews congratulates Victoria Roberts on the release of her newest book, My Highland Spy. Answer Victoria's question below for a chance to win a copy of the book (US/Canada only)
*******
Thank you so much for having me today at LASR.
Want to know my golden rule of thumb for handing negativity?
There is no way you're going to please everyone. Once you accept that single fact, your life will become so much easier. Don't get me wrong. It took me years to wrap my head around the idea as well. Enough negativity can bring anyone down, but the sooner you learn to handle it, the better.
As an author, we want every reader to love our work. Why shouldn't they, right? We've certainly put our blood, sweat, and tears into our babies. But let's be realistic. Do we honestly believe we're going to please every single reader? Of course not. I've read some of the most popular books in a genre and after I've finished the book, I couldn't understand for the life of me what all the fuss was about. Think about when you watch a movie. I've watched movies that have won tons of awards, and guess what? I didn't like them. Does that mean the work is terrible? No. What it does mean is that the movie wasn't for me.
Everyone has different tastes and ideas of what pleases them. People come from different backgrounds and have different expectations, have life experiences that may not be similar to our own. I'll never forget one of the most hurtful reviews that I'd ever received for my second novel, X Marks the Scot.
"The novel's cover and title suggest a conventional kilt down, tresses up smut fest, but the story itself tries to deal with themes of marriage, love and sacrifice. I would love to see Roberts expand her pretty awesome assassination plot and place less emphasis on the Liadain's and Declan's by-the-books love story. But as it stands, "X Marks the Scot" is just a bottom-bin romance in a gilded kilt." Rating: 2 arrows to the knee/stars
That last sentence and the rating "2 arrows to the knee" nagged me for days. I was letting one reviewer opinion drag me down. Oh, yes. At the time it felt as though a knife was impaled into my heart, but guess what? One opinion didn't matter. X Marks the Scot won the 2013 RT Book Reviews Reviewers' Choice award for Best Medieval Romance.
So yes, my golden rule of thumb for handling negativity: You are never going to please everyone. Surround yourself with supportive friends and family and don't let negativity bring you down. Behavior breeds behavior. Stay positive and things will work out for the better, even though you may not be able to see that now.
How do you handle negativity? Sourcebooks will give away one paperback copy of My Highland Spy (US and Canada only, please.)
"An exciting Highland tale of intrigue, betrayal, and love."
—Hannah Howell, New York Times bestselling author of Highland Master
"Roberts' newest features a surprise-laden, quick-paced plot, replete with unconventional and fiercely independent characters. Her lyrical prose grabs readers' attention, and the high level of emotional tension simply adds to the depth of the story. This book begs to be read and reread."
—RT Book Reviews
This Highland Laird won't bow to the Crown

Laird Ruairi Sutherland refuses to send his only son away to be educated by the English. And he most definitely will not appear in Edinburgh to pay homage to a liege who has no respect for Scotland. So he does what any laird would do-he lies to the king. The last thing Ruairi expects is a beautiful English governess to appear on his doorstep.

But this lady spy might make him…

Lady Ravenna Walsingham is a seasoned spy who is sent to the savage Highlands to uncover a nefarious plot against the Crown. Playing the part of an English governess—a job easier said than done—she infiltrates the home of Laird Sutherland, a suspected conspirator.

If she doesn't betray him first

Ravenna soon discovers that the only real threat Sutherland poses is to her heart. But will the proud Highland laird ever forgive her when he discovers the woman he loves in an English spy?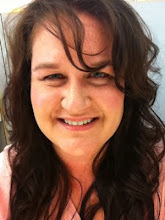 About the Author:    Award-winning author Victoria Roberts writes Scottish historical romances about kilted heroes and warriors from the past. She was named by RT Book Reviews as "one of the most promising debut authors across the genres" and was also a 2013 RT Reviewers' Choice award winner for X Marks the Scot.
Represented by Jill Marsal of the Marsal Lyon Literary Agency, Victoria is a member of Romance Writers of America® and several local chapters, as well as a contributing author to the online magazine Celtic Guide.
Victoria lives in western Pennsylvania with her husband of twenty one years and their two beautiful children—not to mention one spoiled dog. When she is not plotting her next Scottish adventure, she's dragging her clan to every Scottish festival under the sun. Visit her at www.victoriarobertsauthor.com.
Facebook: https://www.facebook.com/victoria.roberts.395
Goodreads: https://www.goodreads.com/author/show/5763317.Victoria_Roberts
Buy Links: Amazon | Barnes & Noble | Books-A-Million