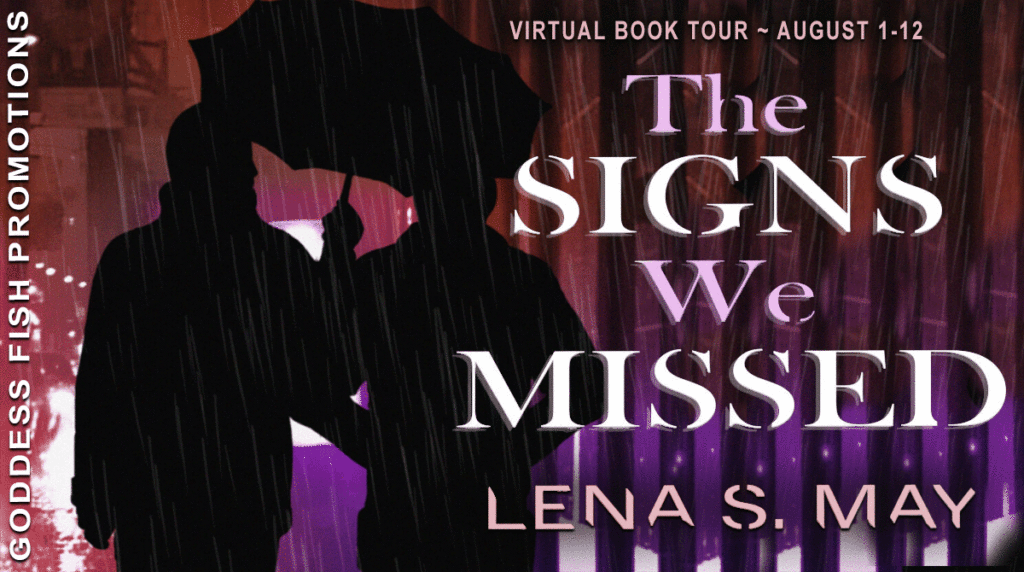 This post is part of a virtual book tour organized by Goddess Fish Promotions. Lena S. May will be awarding a $10 Amazon or Barnes and Noble GC to a randomly drawn winner via rafflecopter during the tour. Click on the tour banner to see the other stops on the tour.
How to handle negative criticism (throughout the journey of becoming an author)
When you're eight years old and proudly show the very first story you have ever written to your elementary school teacher and your parents, negative criticism is highly unlikely.
When you're fourteen years old and your teachers invite you to do a project that allows you to leave class three times a week to work on your very first novel, and then have to present said novel to your entire school – including your classmates who actually had to attend Chemistry and Physics – negative criticism is pretty much guaranteed.
Note: This deal includes free bullying for at least another year.
When you're fifteen years old and your heart is still screaming I want to be an author, and you're also determined to prove to your peers that you can actually make it, one night you might grab your manuscript and start contacting the biggest publishing houses you can find. Their submission guidelines tell you that you have to be patient, and so you wait.
Three months, six months, a year.
The good news is, at that point receiving negative criticism is extremely unlikely again – because you'll never hear from them.
Note: That is technically not true; one or two might eventually send a standardized rejection letter, which hurts like hell, but at least they noticed you, right?
Sixteen, and not writing is still off the table. You've got the stories in your head and the characters in your heart, and somehow you're still convinced it's all going to work out. For now, the people who read your stories are your little sister and your best friend, and negative criticism comes in the form of He'd look better with bright blue eyes and I'd rather you write another story about that boy with the eating disorder.
Note: This stage is invaluable and you'll be eternally grateful for it, but they'll refuse to take the credit, so years later, you'll put their names in the acknowledgments of your debut and there's nothing they can do about it. Ha.
Eighteen, and somehow life has gotten in the way. You haven't written anything decent in a while, and you probably won't for another year, two, maybe even three. You're now supposed to pick a university, or a career, start to figure things out, but you can't – all you want to be is an author, after all. Negative criticism has turned into Being an author can't be your Plan A and You'll never make money writing and At least get a decent degree first.
Twenty-three. You still haven't managed to get that "decent degree" – all you want to do is write, like it always was. By now, you have studied four different subjects and quit two of them; you have tried to learn Spanish, Italian and Ancient Greek so now you can order a beer in four languages and forget how to even read another one; you have worked in daycare, in a bakery, at a language school – but you're still not an author.
Enter: A pandemic.
Note: If you're lucky and there's no pandemic, just pretend.
You stay at home. You gather all the bits and pieces you have written about those characters having lived rent-free in your heart since you were sixteen. You sit your ass down and write that manuscript, and you just know this is the one. This is the novel that you want people to read, this is what you will find a publisher for. Unfortunately, no publisher has kicked in your door yet. So you do the research.
You contact the agents and publishing houses, five or six at the time, for months. You have an excel sheet to keep track of the rejections. You know there will be a lot of those. You don't know if you're ready for that, but you have to try.
One, two, twenty-five, then a small publisher shows seemingly serious interest, then ghosts you.
Negative criticism, if any is included in the rejections, looks like I just couldn't connect to the characters like I had hoped.
In my experience, this is the exact moment that decides whether you will succeed or not, and I don't think this is limited to becoming an author. From what I've heard and read, it's similar for all kinds of visions, dreams, goals.
You know exactly what you want. The world has repeatedly told you that you can't have it. A little voice in your head starts telling you to quit.
Do you?
Don't. The moment you feel your biggest failure might just be the moment right before your biggest success.
I'm twenty-five years old now. My debut novel is on the verge of being released, my publisher's criticism sounded like Let's work on this together and I think we have done a pretty good job.
If you're going to take any piece of advice from me, let it be this:
Listen when your heart tells you where it wants to go. And refuse to quit until you get there.
Thrown out by his mother, 17-year-old Luke hopes to overcome his narcotic addiction and depression by changing his surroundings. At his new school, he quickly becomes friends with Sean, but finding that his developing feelings aren't returned, Luke retreats into old habits. Determined to hide his self-injurious behavior and an advancing eating disorder, he soon risks much more than a broken heart.

When Sean meets Luke, the last thing on his mind is falling in love with a boy. Grappling with his own conflicting emotions and trying to keep them from his suspicious girlfriend, he brushes off Luke's strange behavior. But when Luke suddenly cuts him off, Sean is forced to confront the truth and take action to save his best friend.
Enjoy an Excerpt
It's my fault.
I'm not sure how yet, but it's what the white blank hospital room walls keep hammering into my head as the pungent, antiseptic smell makes my eyes water when all I'm trying to do is keep my composure.
My fault.
It's what they're all trying to say – the half-dead, bled-out body of the boy lying in the bed beside me, his fingers slowly losing their grip on mine, the over-worked and under-paid nurse already rushing down the corridor, the non-specialist assistant doctor, paying half his attention to the arrhythmically beeping monitor, the other half to fumbling his phone to mute.
And then there's my brother, leaning against the wall in the corner, his crystal blue eyes asking not what I've done but when I'd planned on telling him that I was gay – which I'm really not. When I don't react, he looks down to the face resting on the pillow next to my elbow, and I do, too: empty whiteness staring back. I'm beginning to think it's burning into my retina, sucking every last speck of color out of the sky as I finally raise my glance to the window. I can't let myself get lost in the void that is now his face if I want to clear my head, but there isn't a single cloud drifting by to take hold of my attention, not a single leaf left in the trees, no bird, not even a gust of wind. It's just me and my trembling heart and my racing thoughts, and yet, my loneliness is nothing in the face of what I now know he has been going through.
About the Author: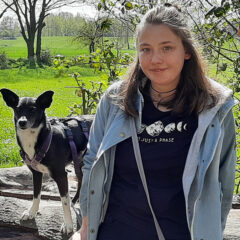 Lena S. May is a Germany-based author and student. Living with her dog, she enjoys long walks, ideally followed by a cup of tea and an equally long reading session. After graduating university with a degree in English and American and German Studies, she is working towards her Master of Education to become a secondary school teacher. With her writing, Lena hopes to raise more awareness for mental health and the importance of looking out for one another and oneself. Her debut novel will be published in August 2022.
Twitter | Instagram
Buy the book at
Amazon
.