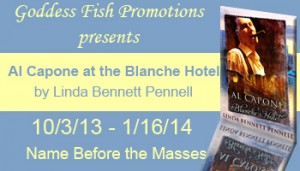 This post is part of a virtual book tour organized by
Goddess Fish Promotions
. Linda will be awarding a $15 Amazon or BN GC to a randomly drawn commenter during the tour. Click on the tour banner to see the other stops on the tour.
How to Handle Negative Criticism
By Linda Bennett Pennell
It starts for most people in the schoolyard. "You stink." "You can't play with us because (fill in the blank)." "Fatty, fatty, two by four." Kids can be really mean to one another. As we grow older, most of us learn to temper our nasty remarks and couch them more tactfully, but negative criticism still has the power to sting, no matter how silken the words or soft the kidskin gloves used in the delivery. Anyone who has ever gone through an annual performance review at work knows how nerve wracking and unsettling it is to hear "you've done a great job but…" It's those "buts" that get us every time.
Authors are certainly no strangers to reviews. In fact, we seek them out in the hopes that the words of someone who has read our work will encourage others to do so. Unfortunately, not all reviews are positive. When one receives a less than charitable, or worse yet, a completely unfair or uninformed review, it is very tempting to try to justify our writing choices or correct the misinformation being put forward in the review. The best advice I've ever gotten is "don't . . . just don't do it."
This may seem counter intuitive, but we should consider what outcome responding will accomplish. After all, the author is the true expert on her work, isn't she? Other than momentarily making the author feel better, probably nothing positive will be achieved by responding to negative criticism. It may in fact make things worse. Reviewers do not take kindly to what they may perceive as argument from an author. Case in point is the recent brouhaha on Goodreads when an author put out the blurb on her soon to be published book and received negative feedback on it. She then asked the "reviewers" how they could comment on a book that hadn't even been published and that they couldn't have read. My goodness! The Internet equivalent of World War III broke out. That particular thread quickly degenerated to name calling, invitations to suicide, and suggestions that the author should be raped and sodomized. The author finally pulled her blurb and stated that she would not publish the book, none-the-less, the attacks continued. While this is an extreme example, it should be a lesson to us all.
If the author is the expert on her work, then why do reviewers get so upset when their opinions are challenged or even mildly commented upon? I think it has to do with the rather exclusively American belief that the customer is always right. Readers are an author's customers – quite literally. And American customers take their rights very seriously. So if an author shouldn't respond, what should she do to keep from her head from exploding or to prevent going into a deep funk? I believe the analogy of the annual performance review is an apt one here. It comes as close as anything to having one's novel reviewed. Many experts on getting ahead in the work place advise employees to accept the boss's negative feedback appropriately and learn from it. Areas marked "needs improvement" should be noted and a plan of action formulated. The same is true for legitimate negative reviews. Think about what is said and see if something can be learned. But what, you ask, if the boss is a blundering, incompetent psycho? Then do the sane thing. Do not take his/her criticism personally and get a new job ASAP. As for negative reviews from trolls, ignore them. We aren't going to change those folks and responding to them simply feeds the trolls' exaggerated sense of importance and need for attention.
About the Author: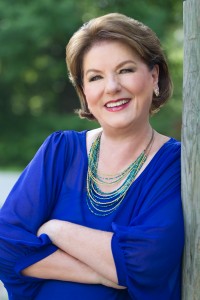 I have been in love with the past for as long as I can remember. Anything with a history, whether shabby or majestic, recent or ancient, instantly draws me in. I suppose it comes from being part of a large extended family that spanned several generations. Long summer afternoons on my grandmother's porch or winter evenings gathered around her fireplace were filled with stories both entertaining and poignant. Of course being set in the South, those stories were also peopled by some very interesting characters, some of whom have found their way into my work.
As for my venture in writing, it has allowed me to reinvent myself. We humans are truly multifaceted creatures, but unfortunately we tend to sort and categorize each other into neat, easily understood packages that rarely reveal the whole person. Perhaps you, too, want to step out of the box in which you find yourself. I encourage you to look at the possibilities and imagine. Be filled with childlike wonder in your mental wanderings. Envision what might be, not simply what is. Let us never forget, all good fiction begins when someone says to herself or himself, "Let's pretend."
I reside in the Houston area with one sweet husband, one German Shorthaired Pointer who thinks she's a little girl, and one striped yellow cat who knows she's queen of the house.
Favorite quote regarding my professional passion: "History is filled with the sound of silken slippers going downstairs and wooden shoes coming up." Voltaire
Facebook ~ Website ~ @LindaPennell
Al Capone at the Blanche Hotel tells a story of lives unfolding in different centuries, but linked and irrevocably altered by a series of murders in 1930.

Lake City, Florida, June, 1930: Al Capone checks in for an unusually long stay at the Blanche Hotel, a nice enough joint for an insignificant little whistle stop. The following night, young Jack Blevins witnesses a body being dumped heralding the summer of violence to come. One-by-one, people controlling county vice activities swing from KKK ropes. No moonshine distributor, gaming operator, or brothel madam, black or white, is safe from the Klan's self-righteous vigilantism. Jack's older sister Meg, a waitress at the Blanche, and her fiancé, a sheriff's deputy, discover reasons to believe the lynchings are cover for a much larger ambition than simply ridding the county of vice. Someone, possibly backed by Capone, has secret plans for filling the voids created by the killings. But as the body count grows and crosses burn, they come to realize this knowledge may get all of them killed.

Gainesville, Florida, August, 2011: Liz Reams, an up and coming young academic specializing in the history of American crime, impulsively moves across the continent to follow a man who convinces her of his devotion yet refuses to say the three simple words I love you. Despite entreaties of friends and family, she is attracted to edginess and a certain type of glamour in her men, both living and historical. Her personal life is an emotional roller coaster, but her career options suddenly blossom beyond all expectation, creating a very different type of stress. To deal with it all, Liz loses herself in her professional passion, original research into the life and times of her favorite bad boy, Al Capone. What she discovers about 1930's summer of violence, and herself in the process, leaves her reeling at first and then changed forever.
Buy the book at Amazon