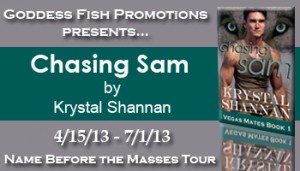 This post is part of a Virtual Book Tour organized by Goddess Fish Promotions. Krystal will be awarding to 5 random commenters autographed swag (US ONLY) during the tour as well as awarding one random commenter with a digital copy of Open House by Krystal Shannan. A grand prize of a $25 Gift Card to Starbucks will be awarded to one random commenter during the tour.
Sign up for her newsletter and tell her in your comment that you did. She'll put your name in the Grand Prize drawing twice.
Newsletter sign up link: http://krystalshannan.us6.list-manage.com/subscribe?u=f33a8ba4321dc5e638b5496db&id=c07101f1a6
How to Handle Negative Criticism
Oooooh, this is a touchy subject, but a good one. I've seen arguments to read your reviews or not to read your reviews. Angst over people loving your work or hating your work. LOL, I've had both, just so you know. Personally, I'm just getting started and I want to hear everything people have to say. I don't care if it's good or bad. (Well, I do like to hear the good more!) But bad reviews or critiques can be very useful too. I'm of the mindset that if someone takes the time to write a response to reading one of my books, I'm going to do my darndest to read them. Sometimes people are just being petty, or dumb…yes, I said it. DUMB. When someone tells you in their review that they gave you a low rating because your story was too short…yeah, dumb. But hey, it's a free world and everyone is entitled to their opinion. You just have to learn to not take it personally. Critiques and reviews are opportunities to improve my craft. Hearing things that people like, dislike, etc, are all chances for me to improve, but…If I take the critique as a personal attack. I can't learn anything. My critique partner knows she can tear my manuscript apart and that I prefer her to do that versus holding back. Even if I don't agree with something that someone says. I want the OPPORTUNITY to hear it and decide. Some people call it having a thick skin, but I call it an open mind.
What do you think about positive and negative feedback?
About the Author: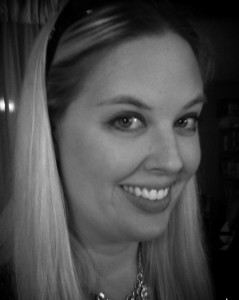 Krystal Shannan is a born, raised, and current TEXAN. She is married to a wonderful man who supports her dream of writing and allows her to spend many evening and weekend hours glued to her laptop. During the day she moonlights as an elementary music teacher. In addition to a doting husband, a young daughter is also part of the picture and keeps her hopping! An ornery little Welsh Corgi completes the household.
Krystal has been writing stories since she could hold a pencil. She has always dreamed of writing romance and sharing the "movies in her head" with the world. If she's not writing, she's reading -historical, paranormal, action, adventure -anything she can get her hands on that ends with a Happily Ever After!
If you are interested in receiving emails when new new books are released, please sign up for her distribution list by visiting www.KrystalShannan.com and clicking the "contact" tab.
Samantha Demakis doesn't want a mate right now. Her birth-rite and family obligations to her status as the first daughter of a noble family beg to differ. In fact, even her wolf seems to be against her. When a chance encounter reveals the man who might just be a perfect fit, will she run? Or will she fight?

Chase Michaels has been alone for seventy-five years. He's fought in Vietnam, the Persian Gulf, and Afghanistan in the US Army. Somewhat resigned to never finding his true mate, he is shocked when his wolf reacts so strongly to a woman he runs into in the airport. Unprepared for the politics and snobbery of the noble families, Chase finds himself fighting in a different type of war —a war for the heart of a woman he knows should be his.

A lot of things are chasing Sam, but who or what will catch her in the end?