Long and Short Reviews welcomes Ariel Tachna, whose latest book, In Your Service, is available from Dreamspinner Press.
How Much Sex Is Too Much?
I write romance. In fact, I sometimes even write erotic romance. Which means I write about people falling in love and having sex. Sometimes lots of sex. Sometimes even lots and lots of sex. Each time I start a new book, then, I have to decide how much sex is too much.
The answer to that question depends very much on the story in question and the relationship between the main characters. Different people have different attitudes toward sex, after all. For some people, and some characters, sex is something precious, something to be led up to with multiple dates and a chance to fall in love first. For other people, and other characters, sex can be a very casual thing, and as long as both partners agree on that, no harm, no foul. I have written both of those scenarios and probably will again. In Seducing C.C., the difference in attitudes was the crux of the conflict between the two characters. In Outlast the Night, Sam feared his ex-wife using a new relationship against him in their divorce and so wouldn't do more than kiss Jeremy until after the divorce was final.
Then there are books like Hot Cargo or the Exploring Limits series. When Nicki and I were working on Hot Cargo, we joked about every chapter containing a sex scene. Ultimately, two or three chapters didn't, but that was while Peter and Blaise were on opposite sides of the galaxy. So why so much sex? Because that was how Peter and Blaise communicated. They didn't trust each other. They pretty much hated each other at first, and I didn't know until the last chapter if they would finally admit to their softer feelings or if they'd kill each other, but as time went on, the sex between them changed. Nothing else did. They still hurled insults at each other. They still avoided each other more often than not, but the sex changed, and with it came the hints of the developing relationship. Could we have written it any other way? Maybe, but if we had, we probably would have ended up with a lot more telling and a lot less showing, never a good thing when it comes to a successful novel.
The same contrast over how much sex to include arose for us in Checkmate and All for One. The two books are tied together by time period and overlapping characters, but the tone of the stories is completely different. In Checkmate, the threat of the Spanish Inquisition keeps Teodoro and Christian from acting on their growing feelings for each other until more than halfway through the book. In All for One, the first chapter is a sex scene because the three musketeers are already friends with benefits. Very different stories, very different tones, and very different sex scenes. There, too, though, it was a deliberate choice. When Perrin and Léandre finally realize they want more from each other than casual fucking, the sex between them changes. Without the earlier "casual" scenes, the impact of the later "serious" scene would be diminished.
The issue comes up again in my new book, At Your Service. Paul and Anthony meet in the restaurant where Paul works and very quickly agree to a spring fling in Paris. By virtue of Anthony's plane ticket back to the US, their relationship has a defined end date and a set priority—as much sex as they can cram into five days. When Anthony returns to Paris several months later with a different timeline and a new set of priorities, the way their relationship started becomes an issue between them.
Is there such a thing as too much sex in a romance novel? I think there probably is, but that doesn't mean a book with a lot of sex has too much. The real question is what each scene adds to the story. As long as it adds something, as long as some new facet of the characters' personalities or relationship is revealed through the scene, then it isn't superfluous. It isn't "too much" for that story. Is it too much for some readers? That's a different question entirely, and one each reader has to answer for him or herself.
When Anthony Mercer walked into Au cœur du terroir, he was looking for good food and a pleasant evening spent with a friend. He never expected to meet—and sleep with—Paul Delescluse, a waiter at the restaurant. After spending a magical week together in Paris, Anthony must return to his life in North Carolina, while Paul remains in France.

Despite the distance and the lack of promises between them—Paul wants sex, not a relationship—Paul and Anthony forge a solid friendship. Then Anthony's job takes him back to Paris, this time to stay. Paul is thrilled to have him back, but Anthony has a harder choice: be another of Paul's conquests or fight for the relationship he knows they could have, if only Paul would believe it.
About the Author: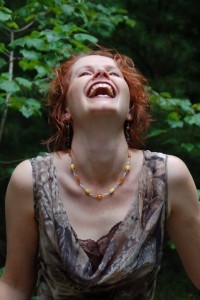 When Ariel Tachna was twelve years old, she discovered two things: the French language and romance novels. Those two loves have defined her ever since. By the time she finished high school, she'd written four novels, none of which anyone would want to read now, featuring a young woman who was—you guessed it—bilingual. That girl was everything Ariel wanted to be at age twelve and wasn't.
She now lives on the outskirts of Houston with her husband (who also speaks French), her kids (who understand French even when they're too lazy to speak it back), and their two dogs (who steadfastly refuse to answer any French commands).
Website | Facebook | Email