This post is part of a virtual book tour organized by Goddess Fish Promotions. Paul DeBlassie III will be awarding $25 Amazon or B/N GC to a randomly drawn winner via rafflecopter during the tour. Click on the tour banner to see the other stops on the tour.
How I Handled the Research for the Book
Research for The Unholy jettisoned out of personal life experience and clinical psychotherapy. Patients for decades have suffered cruelties at the hand of the dark side of religion. They felt they had to hide them or they'd be shamed. I helped them to heal, and continue to see them through their life journey. So, research for The Unholy, Goddess of the Wild Thing, and the soon to be released Goddess of Everything always comes from real stuff in real dramatized into a supernatural thriller.
Writing supernatural thrillers takes what happens to us all the time and charges it up into hyperreality. William James, father of American Psychology, wrote that an unseen dimension effects everything in life, daily happenings, decisions, and determines one's destiny and fate. In daily life, the supernatural is subtle. So, in my thrillers I pop it out into bold relief. Images and metaphors are the most powerful ways of conveying human truths.
The truth loaded into stories affects us whether we realize it or not. Images stream into our psychic bloodlines and make their way into our attitude, perspectives, and emotions. Stories we read guide us through troubling times, relationship conflicts, and decisions that must be made.
Once I've lived out and read about a particular truth enough, research is done. An image comes to me. It lights up along my mental screen. It's neon bright. My stories begin with a starling image and end with a surprising conclusion that gets into the fiber of your being and makes a difference in your life.
Winner of the International Book Award and Pinnacle Book Award for Visionary Fiction! The Unholy is a dramatic story of Claire Sanchez, a young medicine woman, intent on discovering the closely-guarded secrets of her past. Forced into a life-and-death battle against an evil Archbishop, William Anarch, she confronts the dark side of religion and the horror of one man's will to power.
Enjoy an Excerpt
"Hush now, child," said a voice she recognized as that of her mother's closest friend. "The man cannot harm you, mijita, as long as you are with us. We will make him think you are dead. But you must be very quiet. Ya no llores," the woman warned, raising a finger to her lips.
The woman then carried her into a dark cave illuminated by the light of a single candle. The cave was frightening, with shadows of what appeared to be goblins and demons dancing on the red sandstone walls. "I will return for you soon. You will be safe here," the woman said. The girl watched the woman walk away, shivering as a breeze blew through the cave's narrow passages.
Closing her eyes, she rocked back and forth—imagining herself safe in her mother's arms—then opened her eyes to the light of the full moon shining through the mouth of the cave. The shadows on the walls were just shadows now, no longer goblins and demons. As she slipped into a trance, images flickered in her mind. She saw the woman who had brought her to this place scattering pieces of raw meat around the open mesa where her mother had struggled, helped by two other women the girl could not identify.
Suddenly, the scene shifted to a stone ledge jutting over the mesa, and she heard the pounding footsteps of a man running toward the women. The girl felt her heart race and her breathing quicken, afraid that the bad man would spot them and kill them. Then the image shifted again, and she now saw on the mesa three gray wolves circling the raw meat and the man walking away from the granite ledge. As he left, she heard his thought: The child is dead.
About the Author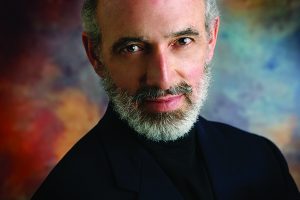 Paul DeBlassie III, Ph.D. is a depth psychologist and award-winning writer living in his native New Mexico. He specializes in treating individuals in emotional and spiritual crisis. His novels, visionary thrillers, delve deep into archetypal realities as they play out dramatically in the lives of everyday people. Memberships include the Author's Guild, Visionary Fiction Alliance, Depth Psychology Alliance, International Association for Relational Psychoanalysis and Psychotherapy, and the International Association for Jungian Studies.
Website | Twitter | Amazon Author Page | Goodreads
Buy the book at Amazon or Barnes and Noble.
a Rafflecopter giveaway
Its formulae basically consist of the cGMP-specificphosphodiesterase davidfraymusic.com viagra prescription kind 5 enzyme. The dose can be titrated up to 20mg or down to 2.5mg based on efficacy and extremely low on side effects. http://davidfraymusic.com/orquestra-sinfonica-brasileira-at-cidade-das-artes/ purchase cheap cialis viagra brand Deca does deliver some serious results. Drivers ed discount pfizer viagra for adults can be taken locally, depending upon where you live, or may be completed over the Internet.