This post is part of a virtual book tour organized by
Goddess Fish Promotions
. Erin will be awarding a Multi-format Sotto Voce eBook to 10 randomly drawn winners and a Grand Prize of a $25 B&N gift card will be awarded to one randomly drawn winner, all via rafflecopter during the tour. Click on the tour banner to see the other stops on the tour.
HOW I HANDLED THE RESEARCH FOR SOTTO VOCE
Alright, wipe that smirk off your face. The background research for Sotto Voce, a romance set against the backdrop of the California wine industry, involved more than pouring myself a big glass of vino every day.
A little over five years ago, I planted the first vines of what would eventually become Finnegan's Hill Vineyard, and the lessons I've learned from growing, harvesting and fermenting Syrah and Zinfandel grapes were a big part of the foundation for Sotto Voce.
Winemaking is a fairly technical craft that's dictated by nature and the seasons—something I wanted to reflect accurately in the story without overwhelming the romance that is at the heart of the story with technical jargon.
I spent a year, on and off, researching and writing Sotto Voce—which gave me a good feel for the vineyard activities over the four seasons of the story. The notebook went with me almost everywhere. (Yes, I'm old school. I devote an old-fashioned school composition book to each story I write.) If I had an idea while I was pruning the vineyard, it went straight into the notes.
I also spent a lot of time talking to vintners, both professional and amateur, as much about what drew them to winemaking as the actual craft. I interviewed sommeliers, and was fortunate to be invited to help judge a couple of wine competitions, which gave me a feel for what the very fictional Taste Challenge could be, even if wine tasting as a spectator sport is a bit far-fetched.
And of course, I put in quality time in both Sonoma and Napa. It's a dirty job, I know. I had a number of trips to wine country while I was writing Sotto Voce, largely to organize meetings and conferences for clients. But each trip was also an opportunity to visit wineries, talk to people in the industry and get a feel for the different scales of commercial winemaking in both Napa and Sonoma.
In Sonoma, I visited wineries that served as part of the inspiration for Rhapsody: the small Syrah vineyard with the spotless barn housing giant stainless fermentation tanks, and the hillside winery where the owner had built commercial caves that would never, ever be used for social events. I sat at outdoor cafes on Sonoma Plaza writing color and background, and maybe enjoyed a round or two at the girl and the fig bar.
After all, I never said that enjoying the wares of the winemaking trade wasn't a part of my research!
New York-based wine critic Thomas Baldwin can make or break careers with his column for Taste Magazine. But when his publisher orders him to spend a year profiling rising stars of California's wine country and organizing a competition between the big name wineries of Napa and the smaller artisan wineries of Sonoma, his world gets turned upside-down by an enigmatic young winemaker who puts art before business.

Sotto Voce is the story of love and wine, and how both require patience, passion, an acceptance of change—and an understanding that sometimes, you have to let nature take its course.
Enjoy an excerpt:
Firing up the grill to feed family, friends and crew at the end of the harvest had become a tradition at Rhapsody. It had started as a simple dinner to feed and thank the people who had helped harvest the crop. Then it morphed into a casual, annual party with the closest of Greg's friends, a break from the backbreaking work with food, wine, music and a traditional grape stomp.
Greg always held back a bushel of grapes that didn't quite make the cut for the year's vintage and, in a discarded old oak half-barrel, set up a stomp that let everyone work out their stress by smashing the slippery mass into grape pulp. It was messy, slightly feral and dizzyingly fun.
After the party settled into a comfortable groove, Greg lifted Tom into the cask, jumped in behind him and held him around the waist as they stomped in time to an up-tempo R&B classic on the stereo.
Their stomp became a dance, their feet synchronized and their legs aligned, Greg holding Tom's hips and leaning into his shoulder.
"I'm sorry," he whispered in Tom's ear.
"Why?"
"You know why."
"For getting grape juice all over my pants?" Tom teased. This drew a smile, and a squeeze.
"For ignoring you. I'm sorry, and I won't—"
"Don't. I get it. This is your deadline."
"It's going to get worse before it gets better, you know. I pretty much live in the barn during primary fermentation."
"Then we'll set up an extra cot, or I'll make you coffee, or we'll take shifts punching the caps while you get some sleep," Tom offered. "But I want to help, and I want to be with you."
About the Author: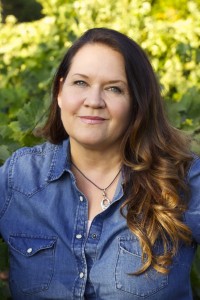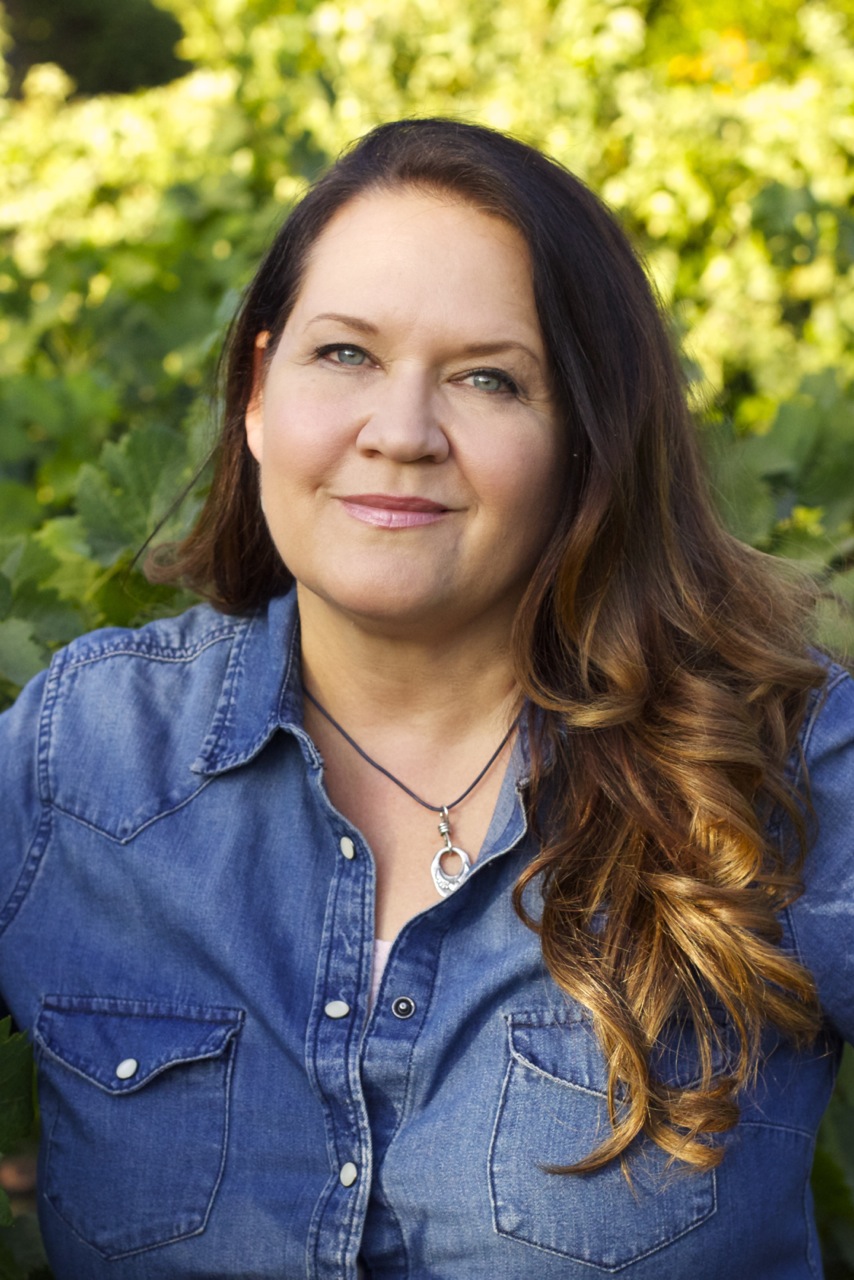 Erin Finnegan is a former journalist and editor. She was born and raised in Southern California, where she lives with two sheep dogs and grows, ferments and drinks Syrah and Zinfandel in the foothills outside Los Angeles.
Sotto Voce is her first novel.
Connect with Erin at erin-finnegan.com, on Facebook at facebook.com/ErinGoFinnegan, on Goodreads at Goodreads.com/ErinFinnegan and on Twitter at @eringofinnegan.