How I Became a Published Author
by
Tori L. Ridgewood
It started with a school yearbook.
I've been writing for years — decades, really. But I'd never really finished a story after a few projects in my adolescence. I had notebooks filled with novels begun, characters outlined, the bones of plots laid out with good intentions, but I'd never devoted the time and energy to bring any of them to fruition. Among them were the parts of my first complete novel, Wind and Shadow, which I'd started writing when my daughter was born and I was home on parental leave. I'd reached a stalling point in it and didn't know where to go next with the story.
And then, in 2009, I volunteered to do the school yearbook with my media arts class, and that experience changed everything.
Although the students were great, in the end I did much of the work myself. It was very stressful, I will admit, especially when the programs didn't work, the process took me into half of the summer months, and my household deteriorated while I sat prisoner on the couch, my laptop burning my legs. But I loved it. I loved putting it together, getting creative on some of the pages about student life and the school community, flexing my mental muscles and having fun with layouts.
By the time it was done, I felt great. Empowered. I thought, if I can do this, I can write a novel and get it published!
At the same time I'd been completing the yearbook, I'd also decided to complete a novella in connection with Wind and Shadow, to help myself fill in the blanks of the plot. I finished it, called it Mist and Midnight, and held onto it for a while, but in the wake of the success of my school project, I took my courage into my hands and began researching publishers of paranormal romances to see if it could get published.
The first four publishers rejected it, but their letters were generally helpful, offering advice on how to improve my writing. The fifth company accepted my novella, and I was able to make some changes to improve the story, and apply the critiques to Wind and Shadow as well.
I had discovered the heady rush of success in getting published, and I wanted to do it again.
Throughout the following years, I began giving myself more time to work on short stories, flash fictions, and my novel. It rather felt like I was daring myself to see what I could do next. I liked Mist and Midnight, but I was also sharply aware of its flaws and anxious to put something else out there that was better. I found that the short stories I was writing were an excellent medium for me to hone my skills in developing plot, character, setting, and conflict. I also discovered NaNoWriMo (National Novel Writing Month) in 2011, and I loved the feeling of accomplishment and connection that participating gave me.
In addition to writing more frequently, and being less afraid of showing my work to other people, I met and made friends with other writers online after having my stories included with theirs in anthologies. They became my mentors in many ways, as well as being dear, dear friends. They encouraged me to write more and keep submitting my work, and we became critical beta readers for each other.
However, during all of this, I was also still working full-time, raising two children with my husband, and trying to cope with difficult, but not insurmountable health issues. Writing and getting published helped me when my clinical depression was making my life a challenge, and kept me focused when I learned I was dangerously anemic as well. Knowing that others were cheering me on and that my support network was spreading was a huge lift during some very dark times. Becoming a published author was, in on some level, a lifeline for me. It gave me back some of my purpose and enabled me to find more joy in creating, although at times I despaired that I'd ever finish another novella or a complete novel after Mist and Midnight.
When I became a published author, I found some of my confidence restored, and my sense of self renewed in a way it hadn't been since I was a child. I got there with a few leaps of faith, a daring click of the "send" button, and the infusion of courage that came from an extracurricular activity at my workplace. And I'm so incredibly glad that I did.
About the Author: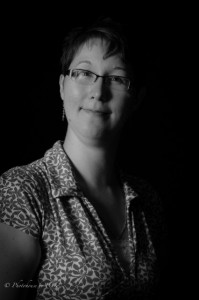 After her first heartbreak, Tori found solace in two things: reading romance novels and listening to an after-dark radio program called Lovers and Other Strangers. Throughout the summer and fall of 1990, the new kid in town found reading fiction and writing her own short stories gave her a much needed creative outlet. Determined to become a published author, Tori amassed stacks of notebooks and boxes of filed-away stories, most only half-finished before another idea would overtake her and demand to be written down. Then, while on parental leave with her second baby, one story formed and refused to be packed away. Between teaching full-time, parenting, and life in general, it would take almost seven years before the first novel in her first trilogy would be completed. In the process, Tori finally found her stride as a writer.
At present, on her off-time, Tori not only enjoys reading, but also listening to an eclectic mix of music as she walks the family dog (Skittles), attempts to turn her thumb green, or makes needlework gifts for her friends and family members. She loves to travel, collect and make miniature furniture, and a good cup of tea during a thunderstorm or a blizzard. Under it all, she is always intrigued by history, the supernatural, vampire and shapeshifter mythology, romance, and other dangers.
Tori is currently working on Crystal and Wand: Book Three of The Talbot Trilogy. She lives in Kirkland Lake, Ontario, Canada with her husband and two children. She is a full-time teacher at a local high school.
Twitter ~ Website ~ Facebook
Tori L. Ridgewood's book Wind and Shadow: Book One of the Talbot Trilogy, published by Melange Books, was released on June 20, 2013.

After a series of misadventures including being accused of attempted murder in high school, Rayvin Woods, a photographer and natural witch, left her hometown of Talbot in Northeastern Ontario, hoping to start her life over and never return. Ten years later, circumstances force her back to face her past and her former crush Grant Michaels.

Malcolm de Sade, a cunning vampire, escapes from an underground prison looking for vengeance. His accidental release unleashes his hunger and ambition on a small, sleepy town. Rayvin's power is all that stands between de Sade and his domination of Talbot, and beyond.

Grant Michaels, a police officer, thought Rayvin was a murderer. He will do whatever it takes to protect the community he loves from danger… but will he learn to trust his heart, and the word of a witch, before it's too late?

Rayvin didn't count on rekindling a lost love or battling a malevolent vampire and his coven for her life when she came home to Talbot. Facing the past can be a nightmare… It's worse when a vampire is stalking you.

"During a period of writer's block on Wind and Shadow, I wrote a prequel novella titled Mist and Midnight to help myself find answers to questions about how my vampire was trapped, and why he had come to the small town of Talbot in the first place. Mist and Midnight was released in 2011 as part of the Midnight Thirsts anthology, published by Melange Books. It's a stand-alone piece, but it's a terrific companion to The Talbot Trilogy," said Ridgewood.
Buy Wind and Shadow at Amazon. Buy Blood and Fire, Book Two of the Talbot Trilogy at Amazon.