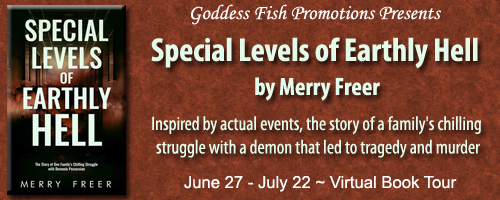 This post is part of a virtual book tour organized by
Goddess Fish Promotions
. Merry will be awarding a $20 Amazon or B/N GC to a randomly drawn winner via rafflecopter during the tour. Click on the tour banner to see the other stops on the tour.
How do you handle negative criticism?
Assuming the critic is well-intentioned, it is my opinion there is no such thing as negative criticism. If all of the feedback an author receives sounds like it came from their mom, it does them a disservice as a writer. It is difficult to be objective about one's own work. That's why writers use content editors and beta readers….to get honest evaluations of their work. I always smile when a reader prefaces his/her opinions of my work by asking, "Will it bother you if I'm perfectly honest with you?" Bother me? Telling me what you think I want to hear will not be helpful to me at all. I need to hear about inconsistencies and missing information. I need to know if there are errors in grammar or typos.
It's sort of like when you have a piece of broccoli stuck between your teeth or a rip in your pants. A good friend will tell you. Wouldn't you want to know?
How do I handle negative criticism?
I say, "Thank you."
Negative reviews are a different story. That's where the thick skin you grew while writing has to get thicker after publishing. One of the most important and most difficult lessons a writer needs to learn is to take reviews with a grain of salt and NEVER respond to them. Many will contradict one another and some you will wonder whether the reviewer read the same book you wrote. It is never a good idea to engage with a reader regardless of the review the reader gave. Many or most readers appreciate a feeling of anonymity when writing a review. The only time a review should really be taken to heart (without comment) is when the reviewer finds technical problems with your work. Consider it to be free proofing. Otherwise, my advice is both simple and hard as hell. IGNORE! IGNORE! IGNORE!
Drew Collins experiences the world in black and white. As an educated man of science, he rejects belief in the paranormal and the existence of demons. Until an evil energy he calls "The Beast" repeatedly enters his bedroom at night and takes possession of his wife's body.

What he witnesses at night in his own bedroom cannot be reconciled with science. And yet he sees it with his own eyes, feels its presence, ominous and evil, with his entire being.

Against every instinct, Drew reaches out for help. It is not just his marriage that's at stake. The evil force has invaded his wife's family, tearing them apart and culminating in bloodshed and murder. Drew must face a stark choice: sacrifice his belief that the world is a rational place and fight an entity he doesn't understand and is reluctant to label, or abandon his wife and her family.

Author's Note to the Reader: Sadly, the most frightening and brutal events in this book are factual. The story is loosely based on one family's experience with multiple tragedies, some of them "ripped from the headlines." It is also an excruciatingly factual account of one man's experience with a loved one who is possessed by a demonic presence. However, it transcends genre and is as much a tale of romance, of cultural barriers, of abuse, and of family drama, as it is of demonic possession. The link between the introduction of an evil spirit and the heartbreaking misfortunes that are visited on the family is left for the reader to decide.
Enjoy an Excerpt:
Drew didn't remember falling asleep. He did remember waking up. Something was wrong. A chill traveled up his spine and enveloped him. With a sickening feeling of familiarity, sweat began to form on his forehead and trickle down his temples as fear overcame him. He quickly glanced at the digital clock on the table beside the bed. The blood-red numbers announced the time eerily – 3:00am – a haunting reminder of the first time.
Someone was watching him. He was certain of it. His eyes were immediately drawn to the window. A dark fear formed in his gut and sent out tentacles of terror that invaded his thoughts and squeezed his lungs, threatening his very breath.
The sensation of movement brought him to his feet but his trembling legs couldn't support him and he allowed himself to fall back onto the bed next to his sleeping wife, Adriana. Turning his head toward the window, he looked closer at what appeared to be vapor, distorted lines of energy waving like the air in the distance over a desert highway in August. A terrifying feeling of knowledge washed over him. It was alive.
Drew's mind flashed to the first time he had encountered the demon in the bedroom at his mother's house, the night it hijacked Adriana's body – at 3:00am. It was always at 3:00am.
About the Author: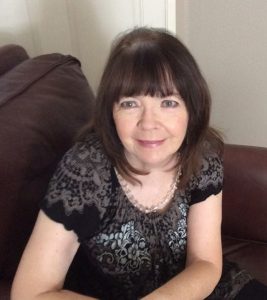 Merry Freer is an author of memoir and fact-based fiction. "Special Levels of Earthly Hell: The Story of One Family's Chilling Struggle with Demonic Possession" was inspired by actual events that were experienced by her nuclear and extended families, tearing relationships apart and making national news headlines. This book comes on the heels of her first book, a memoir named "Doctor, Doctor." While "Doctor, Doctor" is her debut novel, she has been a writer and editor for many years, including work with the San Diego Chargers and the San Diego Hall of Champions. She holds a Bachelor's Degree in Journalism from San Diego State University and has been a featured speaker for classes dealing with medical ethics.
Her controversial memoir, "Doctor, Doctor," topped the Best Seller List in True Crime/White Collar Crime for 10 months and received a "Best Books of 2014" award from "Suspense Magazine."
Facebook
Buy the book at Amazon.