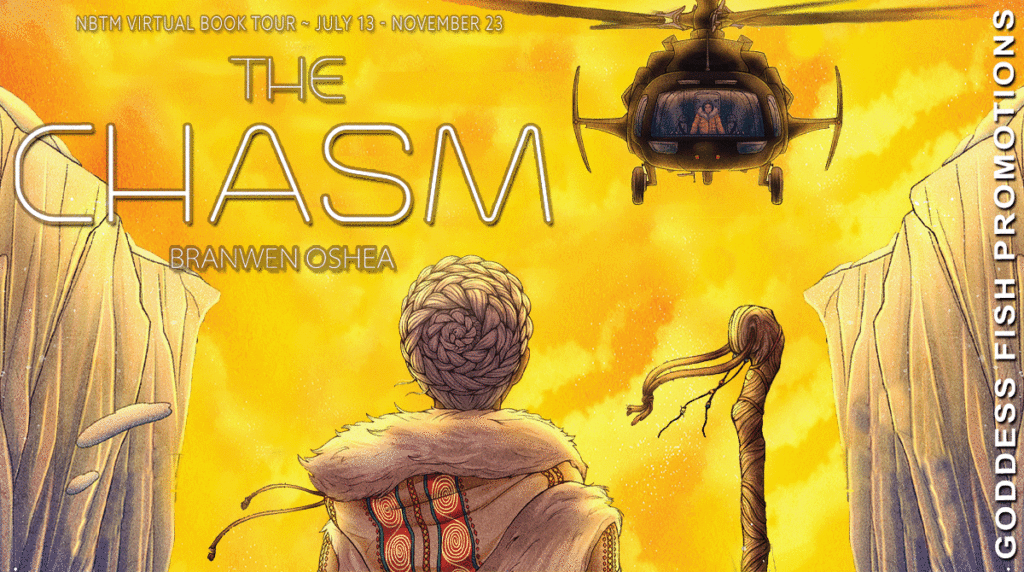 This post is part of a virtual book tour organized by Goddess Fish Promotions. Branwen OShea will be awarding $30 Amazon or B/N GC to a randomly drawn winner via rafflecopter during the tour. Click on the tour banner to see the other stops on the tour.
You describe your series as hopepunk sci-fi. What does that mean to you?
Hopepunk is a new genre, so for those not familiar with the term, it's often described as a rebellion against the book world's social/political norms (the punk part), but a rebellion of hope and love, rather than the desperate violence that often characterizes grimdark. Of course, hopepunk contains violence, but it's wielded in a manner that holds that people can be good and humanity is worth saving. I can't remember who said it, but someone once described it as a story where characters face horrible situations but refuse to lose their humanity no matter what happens. I really resonate with that.
I finished the draft of The Calling long before the term "hopepunk" was coined, so I'd say it's more the way I naturally live and write than a genre choice. When I was writing it, YA multiple POV novels (like Six of Crows) had not yet hit the lists and I was told no one would ever read mine because of the POV and genre choices I had made. But, it took me so long to write it, lol, that the readers' interests changed by the time it was published.
The Calling (book one) starts out appearing dystopian, where humans are surviving a new ice age by sheltering underground. Their world has grown dark and controlled, and the mysterious Sickness has killed so many teens that extinction is looking inevitable. This starting point was a clear choice, as I wanted to show a world that looked bleak and troubled. However, it is juxtaposed against the star beings, who live on the ice age surface and live in harmony with each other and the planet. As usual, humans attempt their typical "this is our land" but are met with a new type of resistance. The Chasm (book two) deepens that resistance with a new threat that meets the humans' violence and attempts at control head-on with equal violence. The series explores what it would take for us as a collective to change their basic beliefs about violence, ownership, connection to nature, seeing other species as equals, etc., but in a way that presents all sides of the issues and hopefully challenges us all to look at the situation a bit differently.
I know for myself, writing all the different points of view has definitely challenged my own beliefs.
As for the science fiction part, I once heard someone define science fiction as stories where science is used to solve the story's main issue. To me, the genre does much more. It has often predicted scientific discoveries and new technology and exposed possible risks to society of such discoveries. Science fiction often challenges social and political beliefs through the use of aliens, humans colonizing other planets, or other worlds with unique social, political, and economic systems. I also think science fiction can expand what we consider to be possible, both in science and societies. It's the mind-expanding nature of sci-fi that has always drawn me in as both a reader and an author.
They thought the biggest problem they faced was each other.

After Bleu, Rana, and their new friends narrowly prevent war between the star beings and humans, they hope the upcoming negotiation will secure the peace. Newly emerged from their subterranean haven, the Northern Haven humans are clearly not suited to Earth's ice age, and require assistance from the enlightened star beings to survive long term on the Surface. But Commander Savas doesn't trust the suspiciously kind star beings and their unexplainable abilities. When both sides reluctantly negotiate a joint mission to find the other Havens, Bleu must somehow cooperate with the manipulative commander to keep his friends safe.

As their team confronts unexpected dangers, Bleu and his teammates begin to suspect the star beings don't know as much about the Surface as they claimed, while Rana is torn between remaining true to her nonviolent ways or becoming more human to survive. When an unnatural predator attacks, even the nearly all-knowing Kalakanya can't explain it. Now the team must pull together or their new discovery will pull them apart, limb by limb.
Enjoy an Excerpt
As the sun descended behind the mountain and darkness crept across the frozen field, a strange dread seeped into Bleu's bones. It felt like a warning, an alarm that danger lurked nearby.
He had known safety in Rana's village, and he'd lost the spatial anxiety caused by the wide-open spaces of the Surface that differed so much from the cozy walls and tunnels of home. No, this unease wasn't spatial anxiety to the openness of the sky and horizon.
This was different, and perhaps a bit similar to what Kahali feared. Bleu had never faced the possibility of other humans with guns. His team sat out in the open, exposed. The meager light from the cooking fire did nothing against the shroud of blackness surrounding them. No safe walls protected them from physical attacks or bullets. And then, there were the unknown predators of the region.
His earlier excitement of finding the footprints evaporated, leaving behind a gnawing awareness of their vulnerability. The darkness beyond the campfire could be punctured any moment by monstrous claws or gunfire. Childhood tales of the evil Undescended crowded his mind with images so ludicrously terrible that he wanted to laugh at himself.
Instead, he checked that they were all armed and sent Savas and Neviah to make sure the helicopters were locked. Animal calls and crunching footsteps drifted down the mountains as if something were encircling them. Even the confident star beings kept glancing out into the night. They should be comfortable in such wilderness, right?
About the Author: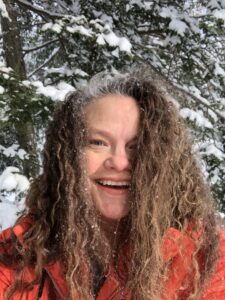 As a young girl, Branwen wanted to become an ambassador for aliens. Since the aliens never hired her, she now writes about them.
Branwen OShea has a Bachelors in Biology from Colgate University, a Bachelors in Psychology, and a Masters in Social Work. She lives in Connecticut with her family and a menagerie of pets, and enjoys hiking, meditating, and star-gazing. Her published works include Silence of the Song Trees, The Calling, The Cords That Bind, and The Chasm.
Website | Twitter | Instagram | Facebook | TikTok | Amazon Aught Page
Buy The Calling (Book 1), The Cords the Bind (Book 1.1), and The Chasm (Book 2) on Amazon.