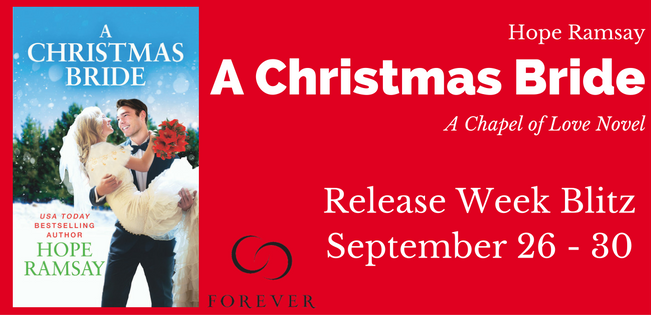 This post is part of a virtual book tour organized by the publisher.
Enjoy Hope Ramsay's top five Christmas memories:
Christmas is my favorite time of year. It's almost hard to pare it down to just five memories, but here goes.
1. The Christmas I was a freshman in college, all I wanted was a stereo for my dorm room – a very expensive item in the days before iPods or even portable cassette players. I was told in no uncertain terms that I was insane if I thought I would get any such thing. So I put it out of my mind on Christmas morning when the family gathered in the living room and gifts were handed out. My brothers started handing out gifts and everyone was having a wonderful time, except me. Because I didn't get anything to open. Everyone just ignored me for the longest time, until there weren't any more presents under the tree. And then Mom and Dad came into the room with a big box that had been hiding. Of course it was the stereo. My parents and my older brothers pooled their resources to get me just one present that year. But it was one I'll never forget.
2. My First Christmas as a wife. We were celebrating with my husband's family. The first year I wasn't home for Christmas. We rented cabin up in the mountains of Georgia, trimmed a tree on Christmas eve, and the Georgia Good Ol' Boy and I slept on a pull out sofa underneath the Christmas lights. It was magical.
3. The Christmas when my older brother brought home a 19 foot tree. My parents had soaring cathedral ceilings in their living room and my brother decided that we needed more than the usual 8 foot tree. That tree was enormous and took me right back to my childhood when an 8 foot tree seemed very tall.
4. The Christmas we decided to eat out at a very swanky restaurant. I made a beautiful Christmas dress for my daughter, who was four at the time, with a black velvet bodice and a red plaid skirt. I had some left over fabric, so I made my seven year old son a matching plaid vest. I remember walking into the restaurant's dining room with my adorable kids and having everyone turn, look, and go awww.
5. The last Christmas my mother was alive. She was ill that year, and we knew it was the last one together. In fact, she became very ill late on Christmas Day and ended up in the hospital for her last stay. But for a moment, on Christmas Eve, everything was perfect and we were all together for one last time.
A brand new contemporary romance series from USA Today bestselling author Hope Ramsay centered on a small-town wedding chapel!

A season of hope…'Tis the season in Shenandoah Falls and the first time Willow Peterson has been home in years. But she's determined to fulfill the wishes of her recently deceased best friend and restore Eagle Hill Manor to its former glory—all in time to host the perfect holiday wedding. She just has to get the owner of the historic inn to hire her. Unfortunately, that means dealing with Scrooge himself…

After the death of his wife, David Lyndon has a bah-humbug approach to Christmas. But as December counts down and the wedding planning is in full swing, it's harder and harder to stay immune to the charms of Willow, especially when he sees how much joy she brings his eight-year-old daughter. After a simple kiss under the mistletoe turns into something more, David is hoping he can turn the magic of the holiday season into the love of a lifetime.
About the Author: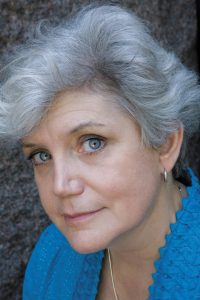 Hope Ramsay is a USA Today bestselling author of heartwarming contemporary romances. Her books have won critical acclaim and publishing awards. She is married to a good ol' Georgia boy who resembles every single one of her Southern heroes. She has two grown children and a couple of demanding lap cats. She lives in Virginia where, when she's not writing, she's knitting or playing her forty-year-old Martin guitar.