Long and Short Reviews is excited to feature two holiday stories from St. Martin's Press: With this Christmas Ring and Hope at Christmas.
A wallflower determined to fulfill a dying promise, the rogue she jilted years ago, and an orphaned baby are all brought together amidst the magic of Christmas in this new novella from Manda Collins.

Miss Merry Parks makes a deathbed promise to a schoolfriend that her infant daughter will be taken to her absent father. There's only one problem—to find the baby's father, she'll have to consult his cousin, Viscount Wrotham, the man she jilted five years ago. The man she couldn't forget.

Alex Ponsonby, Viscount Wrotham, is stunned to find Merry Parks—looking more lovely than ever–on his doorstep with an infant in her arms. His shock soon turns to dismay when he learns his own cousin William is the man who abandoned his wife and child. As head of the family he's duty bound to see right is done. But he can't let this opportunity pass. He'll take Merry and the baby to his cousin, but he'll woo her back in the process.

Merry agrees to travel with Alex and the baby to Wrotham Castle, where the entire Ponsonby family has gathered for Christmas, but her plans to see the baby settled then leave are ruined by a snowstorm. After five years apart, Alex and Merry will spend the week getting reacquainted. Perhaps it's the spirit of the holiday, or the magic of the season, but there could be something else in the air this Yuletide…A Christmas Reunion.
About the Author: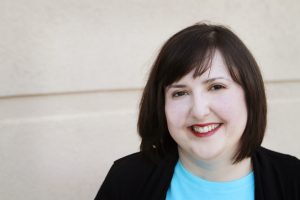 Manda Collins is the author of the Studies in Scandal series, The Lords of Anarchy series, The Ugly Duckling series and the Wicked Widows series as well as several other Regency-set romances. She spent her teen years wishing she'd been born a couple of centuries earlier, preferably in the English countryside. Time travel being what it is, she resigned herself to life with electricity and indoor plumbing, and read lots of books. When she's not writing, she's helping other people use books, as an academic librarian.
Buy the book at St. Martin's Press.
Sydney Ragsdale is divorced, but her husband is still calling the shots. In an attempt to shake free from his hold, she and her daughter, RayAnne, head for tiny Hopewell, North Carolina to the only asset her ex has no control over – a decaying farmhouse that once belonged to her grandparents. She finds solace at The Book Bea, the bookstore she'd loved as a child during her summer stays.

Kevin MacAlea, Mac to his friends, is the local high school history teacher and baseball coach. Father of a twelve-year-old son, he's Hopewell, North Carolina's most sought after bachelor. His young bride abandoned him and his son just before Christmas and has never come back. It has left his son bitter about Christmas which is hard for Mac who loves the magic of the season. He's been the Santa here in Hopewell since the year Seth was born.

When a catastrophe forces The Book Bea to close before the end of the year, everyone in the small town is feeling the loss. While Sydney is already off-balance by the bad news, her ex-husband breaks a promise to their daughter that sends Ray Anne running away. As Sydney tries to figure out what her next steps are she discovers all of the answers are right here in Hopewell.
About the Author: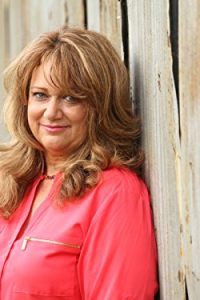 USA Today bestselling author NANCY NAIGLE whips up small-town love stories with a dash of suspense and a whole lot of heart. Now happily retired, she devotes her time to writing, antiquing, and the occasional spa day with friends. A native of Virginia Beach, she currently calls North Carolina home. Nancy is the author of Christmas Joy.
Buy the book at St. Martin's Press.