Long and Short Reviews welcomes Jennifer Laam, author of the historical The Tsarina's Legacy, which was released yesterday.
HISTORY AND IMAGINATION
Once upon a time, I was a graduate student who dreamed of teaching history by day and writing by night. My student days are over, and the job market for history professors almost non-existent, but I have made my dreams of publication come true. My first two novels—The Secret Daughter of the Tsar and The Tsarina's Legacy–are both speculative historical fiction. The academic inside of me still thrives, and I conduct massive research for my novels. While writing, I find myself wide awake at three in the morning obsessing over details and which sources to trust.
Which brings me to one of the struggles of historical writing: what is a novelist's responsibility to the facts of the past? I portray the atmosphere and personalities of historical settings and characters as authentically as possible. I write afterwards to make it clear which parts of my novels are documented and which are products of my imagination. I include bibliographies so that interested readers can investigate the lives of historical figures independently. Ultimately, however, I create fiction. I find fascinating tidbits in my research and let my imagination play.
I'm not suggesting that careless anachronisms are useful. I don't think anyone wants to see Anne Boleyn texting. (Unless the plot involves time travel…and now I want to write that book.) To my mind, historical fiction is most intriguing when novelists use the past as allegory for current troubles. While women of prior centuries may not have been fluent in the language of contemporary feminism, I believe they experienced frustrations with their places in the world in a way that might feel familiar to women today.
If we limit ourselves to strict fact, we lose sight of people less visible in traditional political narratives of history. The academic must tread carefully when uncovering lives not documented as carefully as those of political leaders or so-called "great men" of the time. While historians have done important work in this field, the novelist can impart complex voices to those who were once unheard.
In allowing ourselves to explore the thoughts and emotions of historical figures, and experiment with how we present those emotions to our audience, writers and other artists create vivid works. On Broadway, Alexander Hamilton and Aaron Burr rap. On film, Marie Antoinette luxuriates with her royal entourage to a new wave soundtrack. This is the ultimate intersection of history and imagination, and we are all the richer for it.
Then…Grigory "Grisha" Potemkin has had a successful long association with the powerful Empress Catherine of Russia. But Catherine and Grisha are older now and face new threats, both from powers outside of Russia and from those close to them. Haunted by the horrors of his campaign against the Muslim Turks, Grisha hopes to construct a mosque in the heart of the empire. Unfortunately, Catherine's much younger new lover, the ambitious Platon Zubov, stands in his way. Grisha determines that to preserve Catherine's legacy he must save her from Zubov's dangerous influence and win back her heart.

Now…When she learns she is the lost heiress to the Romanov throne, Veronica Herrera's life turns upside down. Dmitry Potemkin, one of Grisha's descendants, invites Veronica to Russia to accept a ceremonial position as Russia's new tsarina. Seeking purpose, Veronica agrees to act as an advocate to free a Russian artist sentenced to prison for displaying paintings critical of the church and government. Veronica is both celebrated and chastised. As her political role comes under fire, Veronica is forced to decide between the glamorous perks of European royalty and staying true to herself.

In Jennifer Laam's The Tsarina's Legacy, unexpected connections between Grisha and Veronica are revealed as they struggle to make peace with the ghosts of their past and help secure a better future for themselves and the country they both love.
About the Author: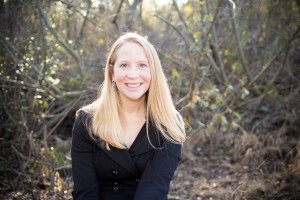 JENNIFER LAAM is the author of The Tsarina's Legacy, on-sale from St. Martin's Griffin April 5th.She earned her master's degree in History from Oakland University in Michigan and her bachelor's degree from the University of the Pacific in Stockton, CA. She has lived in Los Angeles and the suburbs of Detroit, traveled in Russia and Europe, and worked in education and non-profit development. She currently resides in Northern California. Her first book is The Secret Daughter of the Tsar.
Website | Facebook | Twitter
Buy the book at Amazon or Barnes and Noble.