This post is part of a virtual book tour organized by the publisher. Enter the Rafflecopter below to win a complete set of the X-Ops Series.
Series: X-Ops Book 2

Author: Paige Tyler

Pubdate: November 4th, 2014

ISBN: 9781402292125

 

 

Leaving him was Impossible…

It took everything she had for FBI Special Agent Danica Beckett to walk away from the man she loved. But if she wants to save his life, she has to keep her distance. Now, with a killer on the loose and the stakes higher than ever before, the Department of Covert Ops is forcing these former lovers into an uneasy alliance…whether they like it or not.

Seeing her again is even worse

The last thing Clayne Buchanan wants is to be shackled to the woman who broke his heart. She gets under his skin in a way no one ever has and makes him want things he has no right to anymore. All he has to do is suffer through this case and he can be free of her for good. But when Clayne finds out why Danica left in the first place, everything he's tried to bury comes roaring back—and there's no way this wolf shifter is going to let her get away this time.
An Excerpt:
By the time they got to her apartment, everything the DCO had on McDermott was waiting for them. Danica downloaded the files, then went into the bedroom to change into shorts and a tank top. When she came out, Clayne was so absorbed in what he was reading he didn't even look up until she flopped down on the couch beside him. He took one look at her bare legs and his eyes went from their normal rich brown to gleaming gold.
"Anything helpful?" she asked, getting him back on task.
He turned back to the computer on his lap with a soft wolf-like whine. "Not really. The guy in here doesn't sound like he's smart enough to be the killer. Hell, he's barely smart enough to get out of his own way."
"Maybe, but he's obviously smart enough to get away with murder." She picked up one of the bottles of water Clayne had grabbed from the fridge and opened it. "He's also smart enough to have played us all—even you."
Clayne's mouth tightened. "Says something for street smarts, I guess."
She and Clayne disregarded the profile John had sent them. It was as worthless as a horoscope—right on target after the fact, but useless when it came to finding this guy. Instead, they built their own profile based on something they both knew very well—Clayne's life and what he'd do if he was on the run.
"You're joking, right?" Danica asked when he suggested it.
"I have a lot in common with him."
"No, you don't."
"Yeah, I do. He had a shitty childhood, hated school, turned to crime, ended up in jail—the list goes on and on." When she didn't say anything, he added, "Just go with me on this, okay?"
She wanted to argue, but when he put it that way, she supposed she could see the similarities. But the crappy home life and criminal record was where it ended. Clayne wasn't a murderer and never would be.
Buy Links:
Amazon: http://amzn.to/1yrfkcH
Apple: http://bit.ly/1sqM3MF
Chapters: http://bit.ly/1CiPNRB
Indiebound: http://bit.ly/1oi6CDQ
Kobo: http://bit.ly/1pdr2xU
About the Author: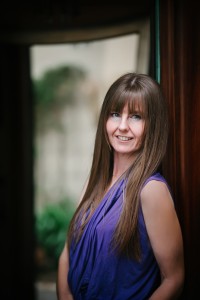 Paige Tyler is the USA Today bestselling author of sexy, romantic fiction. She and her very own military hero (also known as her husband) live on the beautiful Florida coast with their adorable fur baby (also known as their dog). Paige graduated with a degree in education, but decided to pursue her passion and write books about hunky alpha males and the kickbutt heroines who fall in love with them. Visit www.PaigeTylerTheAuthor.com.