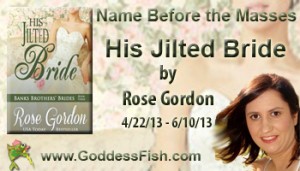 This post is part of a Virtual Book Tour organized by
Goddess Fish Promotions
. Rose will be awarding a $100 gift card to Amazon.com to a randomly drawn commenter during this tour and her Reviews Tour. Click on the tour banner to see the other stops on her tour.
Handling Public Criticism
A huge thank you to Long and Short Reviews for having me on today. I was given a list of topics to choose from and since this is a review site, I thought it appropriate in an ironic way to select the topic about handling public criticism.
The fact is, whenever you put yourself out there, whether it be posting a picture on a public site that you took of what you considered to be a beautiful sunset, putting a video of yourself on YouTube, going on TV or the Radio—even if it's for a 2-minute story on how you got ripped off by an Internet scam, or write a book and have it published for all to see, you're putting yourself out there to be criticized. Sorry, but that's the best sugarcoating I can do.
When (not if, but when) you're criticized you can do one of two things:
1. Sulk, cry, go hide under a rock and completely disappear from the Internet as if you never took that picture, posted that video of you eating fifteen cherry pies at last year's state fair or wrote that dreadful book.
or
2. Laugh it off.  Everyone says, "Stick and stones can break my bone, but words can't ever hurt me." That's a crock of crap. Words do hurt. Broken bones (and even flesh wounds) can heal faster than the hurt inflicted by words.
[Notice there is NO option 3 of fighting back. This is futile and can only make YOU look like a real moron. This is one of those cases where you do not fight fire with fire. You graciously accept their words and then go behind their backs and have your reaction.]
A friend of mine recently got her first badge of honor AKA a 1-star review and came to me saying, "Don't people understand authors are people, too?" I wonder that, too, sometimes, but it's how you choose to react to this kind of thing that makes the biggest difference.
Here is my best advice regarding public criticism:
Write a review of the review. Go into Word and write a review just as snarky and nitpicky as theirs if you wish, but make sure you do it in WORD and leave it there. Analyze whatever you want. Their review was posted publicly; it's your right to review it if you wish. It's actually quite calming and you wouldn't believe the amount of creativity that starts flowing when you do this! But as I said, leave it there.
Make a joke about it. I have a book that was labeled OTTT, over the top trashy. While I wasn't thrilled to get such a…er…unique assessment of my book, it really didn't hurt my feelings. Honestly, I've read reviews far more hateful than that. Ironically, I've actually let myself embrace this one a little. The writer of this particular review probably had no idea how much mileage I was going to get out of that review! And oh, I've ridden it a long way. It's a great way to open up conversations when people I don't know ask me what I write. I say, "Smut." People either laugh or get a strange look of shock on their face, and if they dare say they don't believe me, I proudly proclaim, "One of my books was labeled OTTT–over the top trashy!" A review doesn't have to have a four or a five next to it to turn it into something positive–good "lines" are found in all sorts of reviews. A year ago, I was asked to scan my Amazon reviews for positive lines to use as a means to promote my book to a book club. The line I chose (without altering it a bit) was from a 1-star review.
Consider the source. Was the person another author who left the review (sadly it's a large percentage of other authors or aspiring writers who leave overly critical reviews)? If it's one of these, then don't take it to heart. They're probably jealous. Was it a person who only leaves bad reviews? Then don't let it bother you. While some people only review books they like, there are others who only like to pick books apart, and your masterpiece was just in their way that day. When people only have negative things to say, it makes it harder to trust their opinions.
Consider the truth of it. Was what they said true? This is often the hardest thing to accept. Did you really mix up your facts or make your heroine a shrew? Did you neglect to have your book edited? If what they said is true, jot down some notes and make sure you address these things in the future.
Consider the fault found. Was this something that was subjective, such as: I think the heroine was wrong for her role in the hero making an arse of himself and she should have been the one begging for his forgiveness. Or: This book gets a 1-star because it has sex in it. While it can be irritating to get the latter of these statements and not a lot can be done about the former, both of these are things that are subjective and nothing to worry about.
Don't dwell on it. No matter how you choose to handle your pain: scarfing junk food, crying on your girlfriend's shoulder, reviewing their review, assessing their review and the true facts and arguments that were presented, do not let it consume you. Some might say not to spend any energy on this and I can respect that, but for some of us it's easier to "let it go" if you DO at least acknowledge it. But acknowledging it and dwelling on it are two very different things. Have a set amount of time you're willing to devote to this, say 10 minutes (or less). Then when those 10 are done, say to yourself, the attention I'm giving that tweet, review, comment, or whatever is done. It doesn't matter anymore. I've shed my last tear, consumed my last bonbon and written my last snarky word about it. It's done. You cannot dwell on it and let it consume you or you've just let that other person win and it's not worth it.
Remember your book is not for everyone. I know it's hard, but not everyone is going to like your writing style or your characters, nor are they all going to get your jokes. It's life and it's 100% okay.
And if all else fails, go on Jimmy Kimmel and read the mean tweets about yourself like these people:
Or
http://www.longandshortreviews.com/wp-admin/post-new.php#About the Author: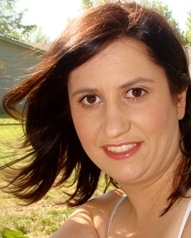 USA Today Bestselling Author of ten unusually unusual historical romances that have been known to include scarred heroes, feisty heroines, marriage-producing scandals, far too much scheming, naughty literature and always a sweet happily-ever-after. When not escaping to another world via reading or writing a book, she spends her time chasing two young boys around the house, being haunted by wild animals, or sitting on the swing in the backyard where she has to use her arms as shields to deflect projectiles AKA: balls, water balloons, sticks, pinecones, and anything else one of them picks up to hurl at his brother who just happens to be hiding behind her.
Website: http://www.rosegordon.net
Blog: http://rosesromanceramblings.wordpress.com
Facebook: https://www.facebook.com/pages/Rose-Gordon-historical-romance-author/178033968907233
It's her wedding day and there is no groom in sight. But why should Amelia Brice be surprised? Hiram, Lord Friar is known for having no gentleman's honor to speak of and his jilting her on their wedding day makes it official.

Elijah Banks cannot allow his childhood friend to continue to be shamed this way. It's been almost an hour past the time when the wedding was to start, and that bounder still hasn't shown up. Unable to sit still a second longer, Elijah does the only thing that seems logical from where he stands: kidnap the bride and marry her himself in order to escape this scandal with one far more forgiving for a young lady's reputation.

The only trouble is, she has a secret…but so does he; hers is big…but his is bigger.
Buy the Book:
Amazon        Barnes & Noble       All Romance Ebooks            Kobo Books