Raising the Bar at Halloween
Every Halloween there is always one of those neighbors who likes to raise the bar. You know who I mean. In our neighborhood, it's this family who sets up strobe lights, decorates their front yard to look like a graveyard, and plays the song "Monster Mash" on repeat for about five hours. The kids love it, and often I'll find a small group of young people dancing in the sidewalk out in front of their house. I love it when families go all-out to celebrate Halloween, because I find that my creativity just doesn't run in that direction. I'm lucky if I remember to buy candy to hand out to the kids, lol.
My good friend is another one of those people who throws herself into the holiday. She is a connoisseur of Halloween artifacts, and every year adds to her collection. Her house is amazing. She has robot zombies, huge gravestones, cobwebs and black cats. Creepy music plays as the kids walk up the driveway to get their candy. Some get a little scared, but most think Trick-or-Treating at her house is great fun.
My brother excels in this area, and every Halloween his front porch is filled with gorgeous looking artwork. It takes him days to complete the project, but the neighborhood kids love it. I love it, too.
As I mentioned earlier, my family isn't the type to decorate on Halloween. Instead, we go around and look at the other houses while my kids collect their candy. Sometimes, it can be more fun than seeing the colorful lights around Christmastime.
So how about you? Do you decorate for Halloween, or are you like me and just enjoy the show? Perhaps you are like some of my neighbors, and shut the shades and hide in your basement, lol. Tell us the most over-the-top Halloween decoration you've seen in the comments section below.
One randomly chosen winner will receive a free e-copy of any SINGLE TITLE BOOK in my backlist.
Meanwhile, check out my new anthology, out just in time for Halloween. Buying each of these books separately would cost you $9.97. Buying them together in this anthology gives readers a huge discount, and is a way of saying a big "Thank You" to all of my paranormal fans.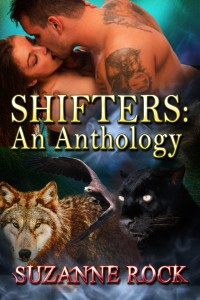 Buy it from these retailers: All Romance Ebooks ~ Amazon ~ Smashwords ~ Barnes and Noble ~ Kobo
Books Included:
CRIA – Aleta runs the ancient breeding race to gain her freedom, but when she runs into someone from her past deep within the Amazon rain forest, she must decide if freedom is truly what her heart desires.
SPYDER'S WEB – A tough cop tracks down a beautiful serial killer and discovers that things aren't always what they seem.
UP ON THE HOUSETOP – Chloe goes up to the rooftop of her childhood home to escape her controlling family and discovers an an erotic adventure she will never forget.
About the Author: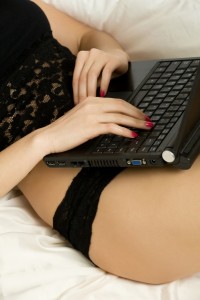 A lifetime New Englander, Suzanne married her college sweetheart and has been with him for over twenty years. Every summer she drags her husband and two daughters to Maine on a quest for the perfect lobster dinner. Every fall she can be found down in Foxboro, Massachusetts cheering on her favorite football team. In between those trips, she's a chauffeur, a maid, a chef, an event planner, a hairdresser, a wardrobe stylist, a tutor and a sometimes masseuse. To keep her sanity, she often drinks copious amounts of coffee and stares at the blank screen of her laptop, dreaming of great adventures. Sometimes she even writes them down for others to enjoy.
Website ~ Facebook ~ Goodreads ~ Twitter ~ Blog: Romance on a Budget