The Lady in Black
Fort Warren in Massachusetts was used as a prison during the Civil War. In 1862, Melanie Lanier learned that her husband, Andrew, was being held captive there and went to rescue him. She cut her hair, dressed like a man and procured a pistol and an axe. Outside of his cell, she whistled a tune as a secret signal and he lowered a rope to her. She was a small woman and able to squeeze into his cell with her weapon and tools. She and the other prisoners began digging. They were caught, and somehow her pistol discharged, some say by accident, some say intentionally. A fragment of metal or a bullet hit her husband and killed him. Melanie was sentenced to death and her last request was to be buried in women's clothing. All they could find was a black robe and so the Lady in Black ghost haunts George's Island.
This is an abbreviated telling of the story and there are other versions out there, but I would like to add a touch of spooky, romantic, mystery to this.
***
Melanie's heart froze as she read the letter. Andrew had been captured and was being held at Fort Warren. What would they do to him? Would they torture him for information? She had to rescue him.
Gathering tools and her father's old pistol, she made her way from Georgia to the town of Hull, where she watched the fort every day with a spyglass. When she felt certain her plan would work, she went into action. She'd been strengthening her muscles for weeks and was able to successfully climb up a rope to Andrew's cell.
They began to dig an escape route. Melanie watched and waited for her chance to speak to Andrew privately, but she was never alone with her husband. The other prisoners continually joined their efforts and they had no time to themselves. One night, they found a few moments together.
"Andrew, have you told anyone of our plans?" she asked.
"No, of course not. I swore secrecy and I meant it. Our mission is safe."
It was dark in the tunnel and she couldn't see his face. Though they hadn't been married that long, Melanie knew her husband. Something in the tone of his voice was not right.
"You're sure you haven't told anyone? None of the other soldiers here with you?"
There was a moment of silence.
"Of course not," he said at last.
Now she knew. He had shared their secret with others. Hopefully, no one had the chance to spread the word to anyone outside the prison walls.
Melanie knew what she had to do, yet she hesitated. Her life with Andrew was good. They loved each other and were ready to start a family. Did it really have to be this way? She knew it did; she had to keep her oath. Protecting the mission was vital to the safety of all Americans.
She took several steps away from her husband, raised her pick axe and swung it hard, hitting a rock. Over and over she did this, as Andrew tried to wrestle the tool away from her. Within a few moments, alerted by the noise, guards arrived and pulled them, along with the other prisoners, from their half-finished tunnel. In the confusion, Melanie took the pistol from her waistband and mouthing a silent prayer, shot Andrew.
As several men ran to him, she grabbed a weapon from a guard and began to fire at the other prisoners and the guards. For the next ten minutes, chaos reigned. When the shooting finally ceased, all the prisoners and two guards were dead.
Melanie fell to her knees over the body of her husband and wept. Such a beautiful life they could have had.
***
My prize is your choice of any back list Ebook of mine. That's anything except Awaken the Fire. Thank you for reading and allowing me to take liberties with a historic ghost story. Visit my website to see all my books and go here http://bit.ly/GzFOPV to enter a fun contest I'm having. Enjoy your Halloween!
Naomi Bellina
Adventurous erotic romance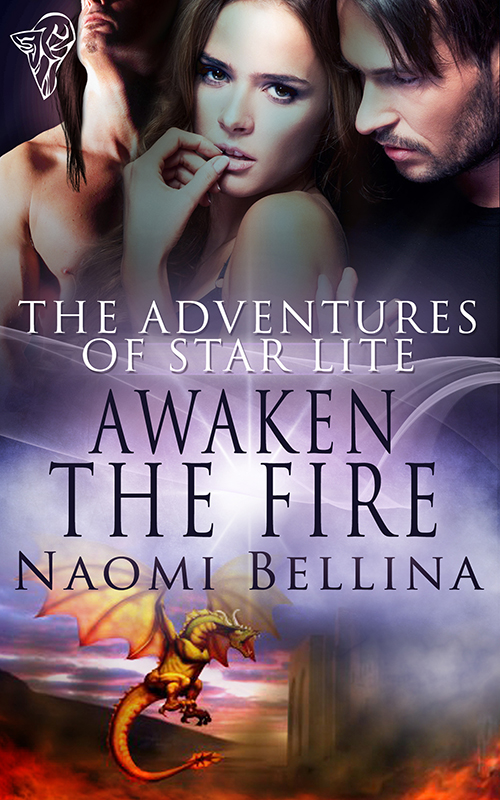 Naomi lives in sunny Florida with the love of her life and a magical calico cat. She writes for various fiction and non-fiction markets, but finds she is drawn to romance because her characters insist on canoodling and falling madly in love. So she lets them. Occasionally, however, they go to dark and strange places. She lets them do this also. Her interests include dancing, hula-hooping, drumming, and creating healthy meals. She takes the opportunity to play and have fun whenever possible. Her motto: Never pass up the opportunity to have an adventure!
http://www.naomibellina.com/
http://www.facebook.com/NaomiBellinaAuthor
https://twitter.com/TheGoddessNaomi
Buy links for Awaken the Fire