A Moon Is Never Just A Moon
by M.A. Ellis
When people mention October, it's reasonable to think of the crunch and smell of fallen leaves or the squeals of children as they travel house-to-house in search of Halloween treats. But having grown up in the country—yes, I wasn't always a semi-recluse who gets to work in her pajamas writing erotic romance—when I think Autumn, I think big, full Harvest moons.
Of course, I've learned that not every full moon in October is a true Harvest Moon. It's just what we called them as we stood outside, no bright streetlights or car headlights for miles, and stared up at the nighttime glow.
As we got older and started reading tales that included vampires and werewolves, those shining orbs had our imaginations working in overdrive. I'm not sure why I haven't written a story that showcases one of the most beautiful sights to be found. Bella Luna my Nonna would say, then in the next breath, tell me in Italian to watch out for goblins. In fact, the only Halloween-themed book I've written, HALLOW'S EVE HUNK had lots of costumes, a sighting of Darth Vader's penis, and scorching storyline, but no mention of a moon.
My mother has a ton of sayings for various subjects. My children call them Nonnaisms…and she isn't at a loss when it comes to the moon. Here are a few of her classics:
1. Babies born a day after the Full Moon will be a big success.
2. Corn planted under a waning moon grows slow, but yields large (as in the size of the ears).
3. It's dangerous to sleep with the moon shining on your face.
4. Red moons mean war.
And as for New Moons…holy cow, here's more than a few:
1. See a New Moon on a Monday and you'll have good luck all week.
2. If you see a New Moon for the first time and you're looking over your right shoulder, you'll have good luck.
3. Seeing a New Moon in a dream is a sign of wealth coming your way.
I'm sure there are others, but they're being pushed back to the recesses of my mind as I think remember her explanations on ears ringing, itchy heels, and dropping silverware being a sign of visitors (make sure you step on the particular item if you don't want that visitor to show up at your door).
Family is a grand thing. Just like Autumn and those leaves. And the shrieking kids. And especially, those big old Harvest moons. So, in celebration of the power of memories, I'm offering a blast from my bookshelf past: A free download of HALLOW'S EVE HUNK, Book 2 of her Hot Henderson series.
About the Author: M.A. Ellis believes everyone should pursue their dreams, no matter how long it takes to achieve them. She took a later-in-life leap from traditional writing and landed in a world of hot and steamy romances that always have a happy ending.
Originally from the land of pierogies and black & gold sports memorabilia, she now resides in southwest Florida, surrounded by inspiration. The sunsets are always amazing, the fishing is stellar and beach volleyball can definitely be considered a 'research' mission.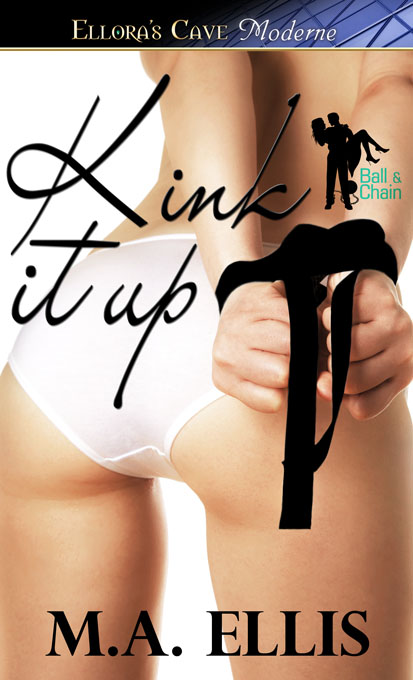 For excerpts of M.A.'s erotically woven work visit her website at www.maellisromance.com. Visit with her at http://www. twitter.com/AuthorMAEllis and http://www.Facebook.com/AuthorMAEllis. Buy the book at Amazon.