Top 5 Autumn Favorites
As a native New Englander, I love the dramatic seasonal changes that take place here. Although there's something about every season I enjoy, my favorite is autumn. I'd like to share my top five autumn favorites.
1) Halloween. Not only is it my favorite holiday, but my mother's birthday. My family loves to celebrate Halloween. Although I keep at least some Halloween decorations out all year long, I look forward to unpacking the rest in October. It's also fun to decide on a costume to wear to our family Halloween party. I enjoy making traditional autumn recipes for Halloween as well as some fun, creepy or disgusting ones.
2) Scenery. Autumn is a beautiful time of year in New England. I love the red, gold and orange of fall leaves. Just driving or walking around looking at the scenery is enough to put a smile on my face.
3) Pumpkins! Not only are they cute to look at, but they taste great. I look forward to pumpkin bread, pumpkin cookies and pumpkin doughnuts. Pumpkins are so much fun to decorate. Few autumn decorations are as mysterious as carved pumpkins.
4) The weather. Autumn weather is perfect for getting outdoor chores completed in comfort. On a cool fall day it's more fun than work to split and stack wood for winter.
5) Apples. Who doesn't like the look of a rosy apple, a fabulous fall fruit? Apple picking is a pleasurable autumn activity. There are so many delicious apple recipes I look forward to in autumn. Apple crisp, apple cookies and apple pie are just a few. One of my favorite apple recipes from my kitchen is apple salad. I love to start lunch or dinner with it.
Apple Salad
1 medium apple
1 large radish
1 celery stalk/rib
1 tbsp olive oil
Vinegar, to taste.
I tbsp grated parmesan cheese, if desired.
Also needed: A plastic bowl with a fitted lid.
Wash and chop all vegetables into bite size pieces and place in a plastic bowl. Add oil, vinegar and cheese. Cover the bowl with the lid and shake for about 20 seconds or until the vegetables and fruit are evenly covered with the oil, vinegar and cheese. Ready to serve!
Although there are many reasons to love autumn, these are my top five. What are yours? Let me know in the comments and you're entered to win a pdf download of one book in the Weapons of Redemption series by Saloni Quinby (winner's choice of title).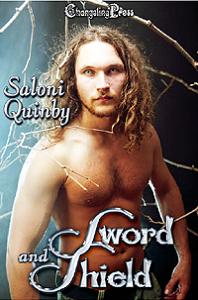 About Kate
Always a fan of romance and the paranormal, Kate Hill started writing over twenty years ago for pleasure. Her first story, a short erotic vampire tale, was accepted for publication in 1996. Since then she has sold over one hundred short stories, novellas and novels.
When she's not working on her books, Kate enjoys reading, working out and spending time with her family and pets.
Kate also writes under the pen name Saloni Quinby. She enjoys hearing from readers and she can be contacted at katehill@sprintmail.com. Visit her online at http://www.kate-hill.com